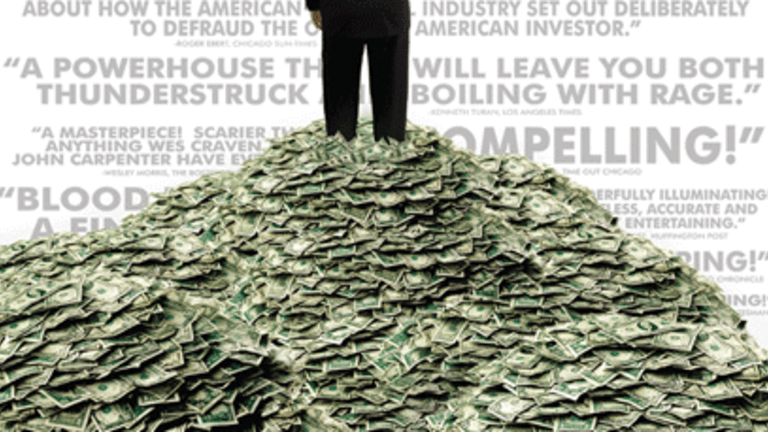 Inside Job: Skeptic SINema Series -- Wednesday, 26 June
Join us for popcorn and a FREE MOVIE in the Steve Allen Theater!
Inside Job
as part of Cafe Inquiry's Skeptic SINema Series
Join us for popcorn and a FREE MOVIE in the Steve Allen Theater! For the next several months, Cafe Inquiry will be your host for major motion pictures with a secular, skeptical, or topical bent, followed by discussion. You'll be entertained and challenged--and maybe you'll learn a little something about film history, too! Ed Rampell, film critic/historian and author ofProgressive Hollywood: A People's Film History of the United States, will introduce the films and lead discussion afterward.
This month's film: Inside Job
According to its creator, Charles H. Ferguson, Inside Job (2010) tells the story of "the systemic corruption of the United States by the financial services industry and the consequences of that systemic corruption" -- the financial crisis of the late-2000s.
The film tracks the deregulation of the American financial industry, the housing boom, the crisis, and its aftermath with "the scourging moral force of a pulpit-shaking sermon. That [Ferguson] delivers it with rigor, restraint and good humor makes his case all the more devastating." (A.O. Scott, New York Times.) Manohla Dargis called the film "a complex story told exceedingly well and with a great deal of unalloyed anger."
Film critic/historian Ed Rampell will introduce the movie and lead a post-screening discussion.
Directed by Charles Ferguson
Narrated by Matt Damon
Running time: 120 mins. Rated PG-13
Intro, film screening: 7:30 - 9:45pm
Discussion: 9:45 - ~10:30pm
*******************
Cafe Inquiry is our monthly casual get-together where you can have a coffee and chat with other people on various topics of science and religion. A guest speaker opens the discussion with a brief intro to the subject and then the floor is open in the theater lobby. On film nights, the theater will be used. All are welcome!
*******************
Free admission • Plenty of parking • Bookstore open
Donations to help keep this program running are much appreciated.
Held in the Steve Allen Theater & lobby at CFI-L.A.
The Center for Inquiry-Los Angeles
4773 Hollywood Blvd. • Hollywood, CA 90027
2 blocks west of Vermont at Berendo
map