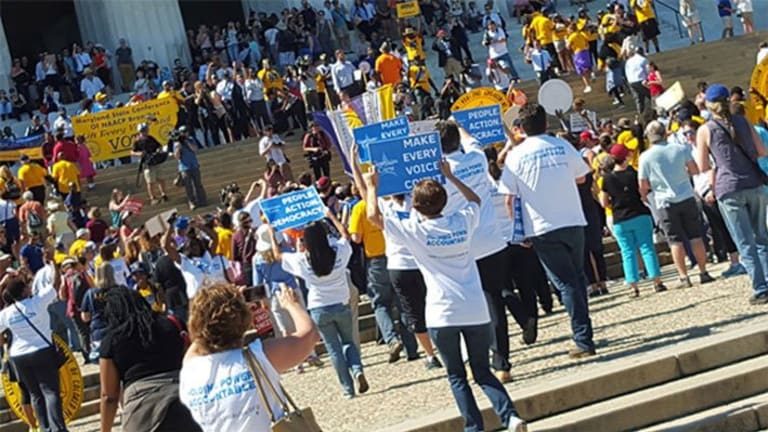 Meet Ari Berman, Author of "Give Us the Ballot"
When: Tuesday, September 29, 2015—1:30 PM - 3:00 PM
Where: ACLU of Southern California, 1313 West 8th St. Los Angeles, CA 90017
In his groundbreaking new book, "Give Us the Ballot: The Modern Struggle for Voting Rights in America," Ari Berman, political correspondent for The Nation, lays out the history of the Voting Rights Act from the dramatic transformation of American democracy after passage of the Act in 1965 to the recent voter suppression efforts occurring shortly after the U.S. Supreme Court gutted key pieces of the law in 2013.
Join Ari, California Common Cause and the ACLU of Southern California, to talk about Ari's book and how we can restore this nation's most fundamental right!
Also, for a donation of just $20 to California Common Cause at the event, you'll receive a signed copy of Ari Berman's book. Reserve your copy when you RSVP using the link below. Note: Only cash or check accepted at the event.