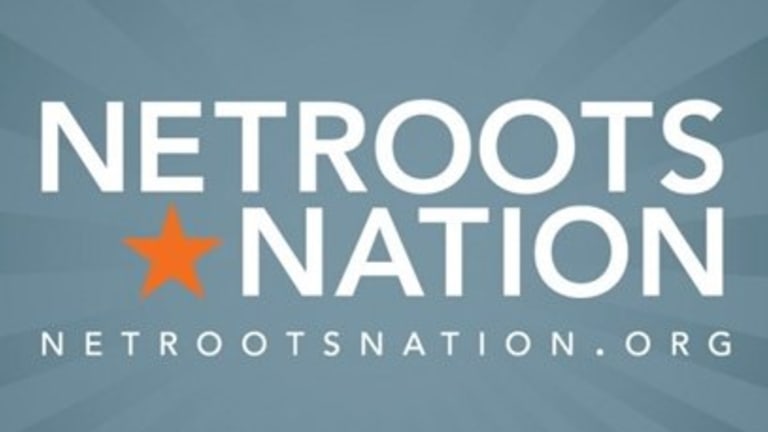 Netroots Nation Offers Special Rates to LA Progressive Readers
Netroots Nation 2013 Special - Netroots Nation is offering discounted rates to the readers of the LA Progressive. Click to learn more.
This June 20-23, one of the most powerful political events of the year will take place in San Jose, CA: the eighth annual Netroots Nation conference.
And Netroots Nation is offering a special $75 discount for LA Progressive Readers.
Click here to registerand get this reduced price. To get the discount, just select "activist rate" and enter the promo code "LAPROG" when prompted.
Each year, thousands of online activists, grassroots organizers, bloggers, content producers, artists and labor and organizational leaders come together for four days of thought-provoking panels, practical trainings, inspiring keynotes, film screenings and fun networking opportunities.
Your pass includes access to:
80 panels on issues ranging from the student loan crisis to reproductive rights
40 training sessions on tech, writing, activism and other topics
Inspiring keynotes, including a Q&A with Nancy Pelosi
A film screening series and artist gallery
Tons of social events and networking opportunities
You can view the conference agenda here . Among those you'll see roaming the halls at Netroots Nation: Leader Nancy Pelosi, Sen. Jeff Merkley, Sen. Tom Udall, Barney Frank, Howard Dean, Rep. Barbara Lee, Rep. Mark Takano, Rep. Bruce Braley, Rep. Robin Kelly, Rep. Karen Bass, Rep. Mike Honda, Rep. Zoe Lofgren, CA Speaker John Perez, Ben Jealous, Joan Walsh and many more.