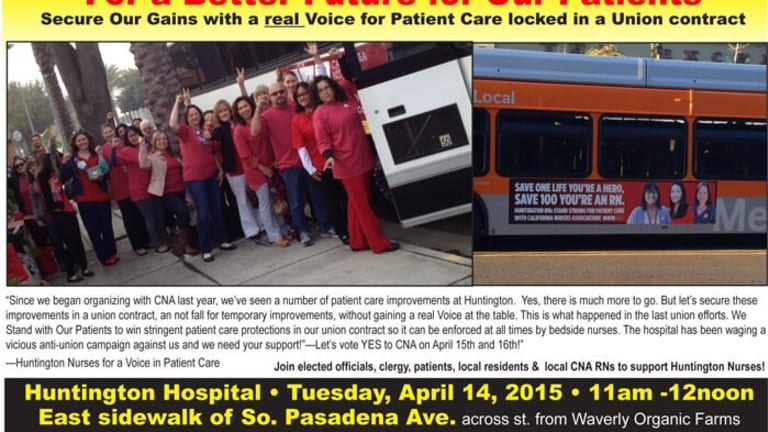 For a Better Future for Our Patients: Rally, Tuesday, 14 April
Jen Suh: This historic election (the first in Huntington's 123-year history) is the culmination of nearly a year of organizing, primarily to restore quality patient care at Huntington. Nurses have faced harassment, intimidation, threats and surveillance to get to this point, and we want to offer our thanks and encouragement to them as they head into the election.
WHEN: Tuesday, April 14TH, 11AM-12PM
WHERE: Huntington Memorial Hospital (across the street from Waverly Organic Farm, located on 679 W. Pasadena Ave., Pasadena, CA, 91105)
WHAT: Rally in support of Huntington RNs (their union election is April 15th and 16th)—WEAR RED!