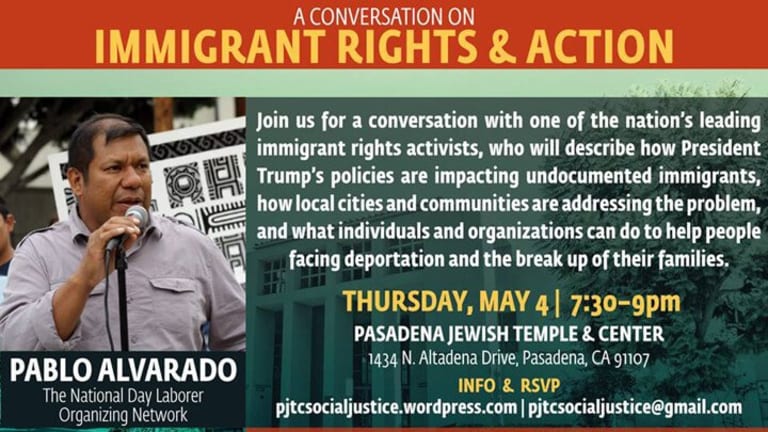 Conversation on Immigrant Rights & Action -- May 4th
Don't miss a conversation with Pablo Alvarado, one of the nation's leading immigrant rights activists, on Thursday, May 4, at the Pasadena Jewish Temple and Center
Don't miss a conversation with Pablo Alvarado, one of the nation's leading immigrant rights activists, on Thursday, May 4, at the Pasadena Jewish Temple and Center, 1434 North Altadena Drive.
He will describe how President Trump's policies are impacting immigrants across the country and in Pasadena, how local cities and communities are addressing the problem and resisting Trump's initiatives, and what individuals and organizations can do to help people threatened with deportation and the break up of their families. The event starts at 7:30 pm and is free.
It will be an educational and inspiring event. Don't miss it.