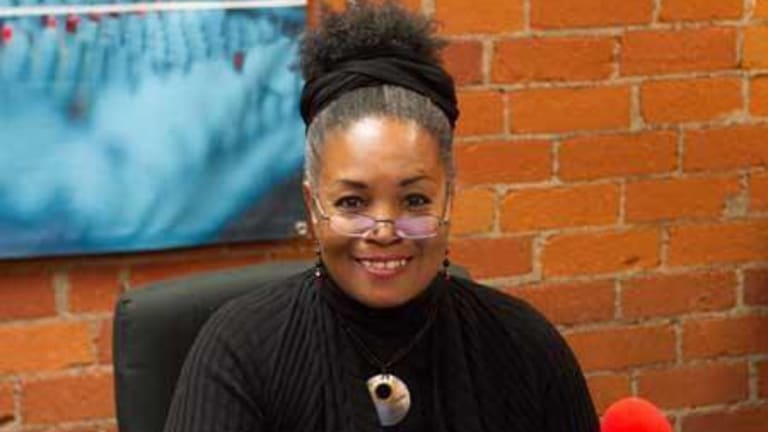 LA Progressive Publisher Sharon Kyle Speaking on Police Misconduct
Hosted by Azusa Pacific University, "A Sacred Conversation: Does Police Misconduct Matter to the Black Church?" will be held on Saturday, February 6, 2016 from 5:00-7:30pm at the Azusa Pacific Los Angeles Regional Center
A Sacred Conversation: Does Police Misconduct Matter to the Black Church?
Peoples College of Law alumna and Publisher of the LA Progressive, Sharon Kyle, will be on a panel discussing police misconduct and the role the Black Church can play in addressing it.
Sharon Kyle, who worked for NASA's Jet Propulsion Laboratory for two decades before earning a Juris Doctor, now serves on the Board of Peoples College of Law and also teaches contract law to first year law students at PCL. Ms. Kyle is also on the Union Board of the ACLU of Southern California.
When asked why she made such a drastic shift in career choices from space or social justice, Ms. Kyle once replied that policies that seem racially neutral on their face but create disparate impacts in employment, housing, and the overall wellness of many communities in our society are so ubiquitous that they've been rendered invisible to all but those who are victimized.
After many years observing injustice in the work place, in housing, and elsewhere, she says she could no longer sit by. More than a decade ago she became an activist, a law student, a publisher and now a professor of law.
On the panel along with Professor Kyle will be the Executive Director of Progressive Christians Uniting, Reverend Timothy Murphy, PhD, FBI Assistant Special Agent, Robert Clark, PhD, and The Reverend Ruby Pollard of the Department of Philosophy & Religion at the University of LaVerne.
Hosted by Azusa Pacific University, "A Sacred Conversation: Does Police Misconduct Matter to the Black Church?" will be held on Saturday, February 6, 2016 from 5:00-7:30pm at the Azusa Pacific Los Angeles Regional Center 3580 Wilshire Boulevard, Suite 200, Los Angeles, CA 90010.
The event will be live streamed beginning at 6:00pm Pacific Time on February 6, 2016. Link to the live stream here.