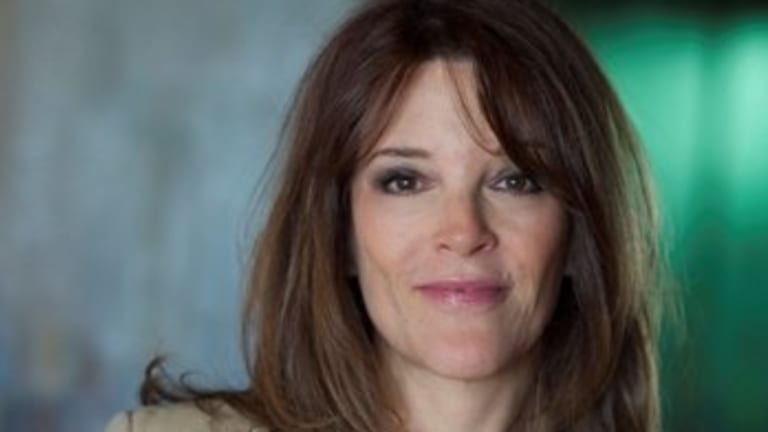 Marianne Williamson Sister Giant Conference - November 10 - 11, 2012
Marianne Williamson Teams with
The Women's Campaign School at Yale University
to Create
SISTER GIANT, 2 DAY Symposium to Empower Women to Run for Political Office,
November 10-11, 2012
Saban Theatre
8440 Wilshire Boulevard, Beverly Hills, CA 90211
View Larger Map
WHO: New York Times bestselling author Marianne Williamson partners with The Women's Campaign School at Yale University to produce a non-partisan symposium dedicated to empowering women to run for political office, with an emphasis on the intersection of politics and spirituality.
Sister Giant puts out a special call to women to consider candidacy for political office. It is a non-partisan, unabashedly spiritual and progressive symposium. Its goal is to promote gender equality in political leadership, at a time when the US Congress is comprised of only 16.8 percent women, and State legislatures are comprised of 23.6 percent women.
WHEN: November 10-11, 2012
WHERE: Saban Theater
8440 Wilshire Boulevard Beverly Hills, CA 90211 (323) 655-0111
WHAT:Sister Giant hot topics include but are not limited to:
Child Poverty
At a rate of 23.1% child poverty in the United States ranks second highest among 35 developed nations (second only to Romania).
Prisons as a Growth Industry
The US currently incarcerates more of our people than any nation in the world, or any nation in history.
Democracy Imperiled
Without a Constitutional Amendment to override the effects of the Supreme Court decision "Citizens United" money will continue to wield increasingly undue influence on American politics.
Powerhouse Guest Speakers are:
Symposium Hostess; Author of 13 books on spirituality and culture.
Author of: "SWAGGER: Ten Urgent Rules for Raising Boys in an Era of Failing Schools, Mass Joblessness, and Thug Culture"
REV. DR. ART CRIBBS:
Executive Direction of CLUE- California (Clergy and Laity United for Economic Justice), a statewide faith-based organization, that advocates for workers and immigrants rights.
JEAN HOUSTON:
Author, philosopher and leadership consultant to the United Nations Development Program.
MARILYN RAINWATER:
Candidate for the State House of Representatives in Oklahoma.
Founder of Sally's List.
PATRICIA RUSSO:
President of the Women's Campaign School at Yale.
CHARLENE SPRETNAK:
Feminist Author and Lecturer and ecological activist.
ADAM WINKLER:
Professor of Law at UCLA and author of: GUNFIGHT: The Battle Over the Right to Bear Arms in America.
Women's Campaign School Yale University; Executive Consultant
###