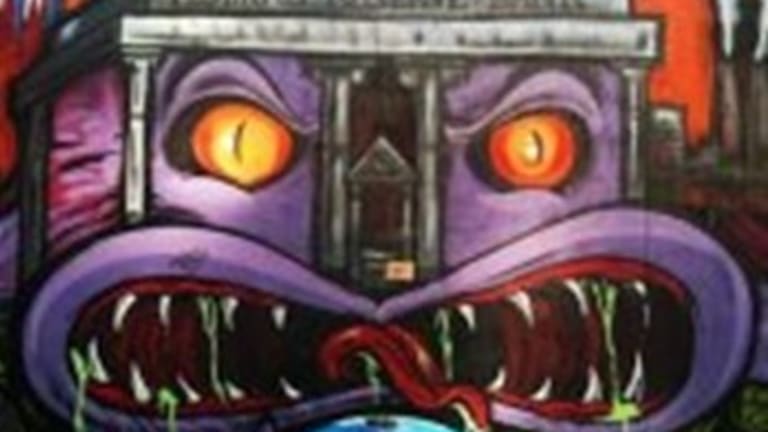 The Federal Reserve Bank - National Day of Protest
Of the Federal Reserve Bank, Wikipedia says,
The twelve Federal Reserve Banks form a major part of the Federal Reserve System, the central banking system of the United States. The twelve federal reserve banks together divide the nation into twelve Federal Reserve Districts, the twelve banking districts created by the Federal Reserve Act of 1913.[1] The twelve Federal Reserve Banks are jointly responsible for implementing the monetary policy set by the Federal Open Market Committee. Each federal reserve bank is also responsible for the regulation of the commercial banks within its own particular district.

Although there is no mention of this in the first paragraph, the "Fed" is not a government institution. It is a privately held bank. In 1913 under President Woodrow Wilson, congress enacted the Federal Reserve Act which granted authority to this privately held entity to issue legal tender.

Most Americans are unaware of the impact of the decisions made by the Federal Reserve Bank -- they don't understand how they are personally affected.
But November 22nd is a national day of protest to shine the spotlight on the Bank of Banks:
The Federal Reserve Bank
Occupy Los Angeles is officially participating in this event. Please be there as we all come together and point the finger of blame at the proper target - The Federal Reserve Bank.
The event starts at Occupy Los Angeles (City Hall)
200 North Spring Street
Los Angeles, CA
1:30 PM Sign making
2:30 Teach-In on the Federal Reserve. Come and learn and ask questions.
4:00 March from Occupy Los Angeles to the Federal Reserve Bank Los Angeles office at 950 S. Grand.
4:30-5:30 Rally at the Fed
5:30-6:00 March back to Occupy LA
There will be a puppet Octopus representing the Fed and the banker monstrosity (similar to the image on the mural) participating in the march.
Please bring your creativity as well!
Please show up and PLEASE SPREAD THE WORD!
Here are a couple of videos that explain the Fed -- Enjoy!!
The video below addresses the 9 Trillion dollars mentioned in the video above: