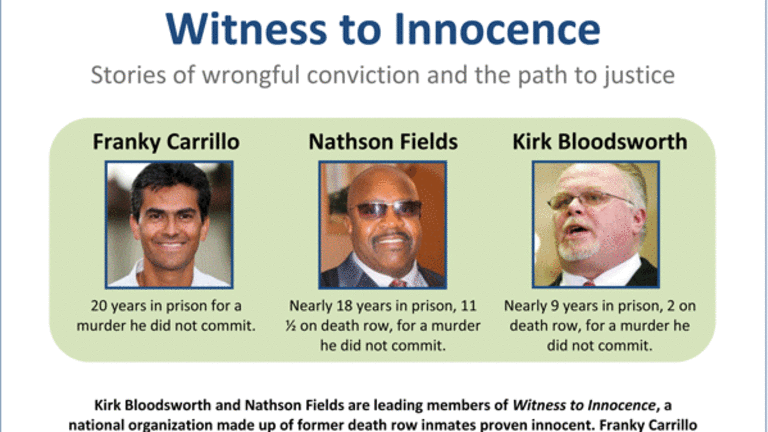 Witness to Innocense: Stories of Wrongful Conviction -- Thursday, June 21
Hear from former death row inmates proven innocent. Learn about a better path to justice. Sacred Heart Catholic Church, Los Angeles.
On Thursday, June 21th at Sacred Heart Catholic Church Kirk Bloodsworth, Nathan Fields and Franky Carillo will share their inspiring stories of wrongful conviction and the fight to prove their innocence.