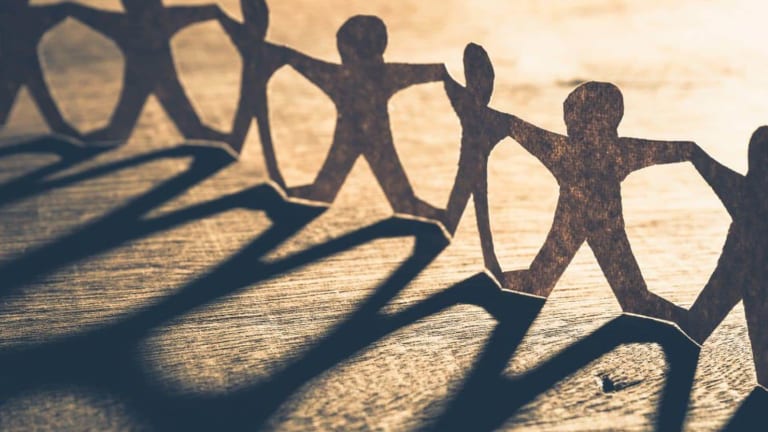 Nothing New: Children Lost in Foster Care System
Ingrid Archie: What I've realized from my experience with DCFS is that, while the system is designed to be intimidating, parents have more power than they think they do.
This year, at least 2,300 children, the sons and daughters of parents seeking asylum in the US, have been separated from their parents and detained at the southern US border because of a "zero-tolerance" policy ordered by US Attorney Jeff Sessions for illegal border crossings. This policy has outraged millions of Americans, especially since the government doesn't seem to have any concrete plans for reuniting these families; even members of Congress can't get information about the reunification process from the government agencies involved. In related news, the New York Times reported in April that the government had lost track of around 1,500 unaccompanied migrant children who crossed the border alone and had been placed in sponsor homes.
Separating parents and children is something America has done since the founding of this country and has continued up until the present day. The children of slaves were routinely ripped away from their parents and sold. After the passage of the Civilization Fund Act in 1819, Native American children were likewise taken from their parents and educated in boarding schools, where they were forced to assimilate to white culture; this practice was abated in 1978 when Congress passed the Indian Child Welfare Act. For the past 40 years, the war on drugs, mass incarceration and the juvenile justice system have separated millions of children from their mothers and fathers.
Many of us are familiar with this history.
What fewer people understand is that the foster care system losing children is nothing new either.
A recent Washington Postarticle by author and foster parent Rene Denfeld revealed that child welfare agencies across the country have closed more than 60,000 cases for "missing" foster children since 2000. That's not even including runaways, of whom there were around 53,000 during that same period. Some of these children are missing for days or weeks, others for months. Not all of these children are unsafe or end up on the streets. "But the point is that the state has no idea," Denfeld writes.
Arlinda "Tray" Johns witnessed this phenomenon firsthand. When she left for prison in 2003, her son Deontre was six; when she returned in 2012 he was an angry 15-year-old, and as she puts it, "There was nothing for us to reunite." Johns searched in vain for subsidized counseling that would help the two work through their fraught relationship. Unable to cope with a rebellious teenager she barely knew, and told by multiple service providers that they could only get counseling if one of them was on drugs or if Deontre was in foster care, Johns turned her son over to Illinois's Department of Child and Family Services (DCFS) system in a desperate attempt to get some help.
After Deontre was placed, his foster family was evicted from their house, and he returned to his mother's home. Johns, unsure what had prompted him to come home, waited a week and called DCFS to inquire about her son. "He's fine. We visited him at school yesterday," the social worker told her. Johns, not certain that DCFS was even aware of Deontre's situation, called back a week later to see if they would be able to produce her son for their regularly scheduled visit. After several hours of searching for him, DCFS admitted to Johns that they didn't know where he was.
What I've realized from my experience with DCFS is that, while the system is designed to be intimidating, parents have more power than they think they do.
"I can't imagine if this had happened and my son had been five years old instead of 15," says Johns, now the executive director of FedFam4Life, a non-profit organization that helps women in the federal prison system. "It was a horrible process. Foster care is all messed up. At the time, I felt that I needed to put him into the system to get him some help, but I wouldn't do it again."
I also know what it feels like to have children disappear into the system, though not in quite the same way. When I was incarcerated and my three kids were taken into the DCFS system in Los Angeles, I remember lying in bed worrying and wondering where my kids were. I knew that my youngest child, who was four months old at the time, had been placed in a foster home, but I didn't know where, and I didn't know who the parents were. I made countless attempts to contact DCFS and members of my family to find out; every time I had access to the phone, I would make a round of calls. DCFS would not disclose where my daughter was. I felt alone, scared for my child, and hopeless and helpless as a mother. I didn't sleep for two weeks until my daughter was temporarily placed with a relative.
This is the reality for millions of people who live in this country, and currently this is the reality for women who have been detained and torn away from their children because of Sessions's policy.
What I've realized from my experience with DCFS is that, while the system is designed to be intimidating, parents have more power than they think they do. Women Organizing for Justice and Opportunity (of which I am a co-facilitator) is an initiative of A New Way of Life Re-Entry Project that trains women and their allies to fight for children in the system. WOJO participants learn the history of family separation in America, and they learn how the DCFS system works — then they learn how to organize. The truth is that DCFS and the dependency system make it almost impossible to get custody when parents don't understand the system or have the right support.
One member of this year's WOJO cohort regained custody of her four-year-old son this spring. "When you come from the background I do, you don't think it's even possible to get your child back," she said. But with knowledge, support and perseverance, she was able to do it.
For asylum-seeking parents whose children were stolen from them at the border, navigating our foster care system will have added layers of difficulty, including language barriers. But we hope that they know they're not alone. And that it's very possible for them to get their children back again.
Ingrid Archie

Ingrid Archie is the Prop 47 and civic engagement specialist at A New Way of Life Re-Entry Project in South Los Angeles and the co-facilitator of Women Organizing for Justice and Opportunity (WOJO).