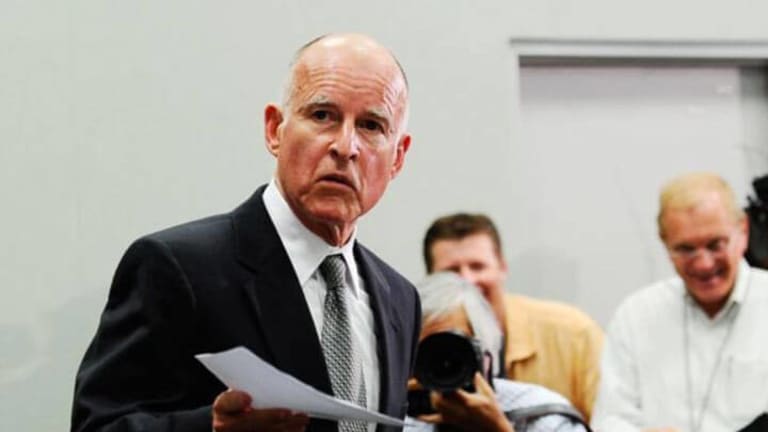 California's Budget Flies in Face of Voter-Mandated Incarceration Reductions
Diana Zuñiga: From 2007-2015, the share of the general fund budget for the California Department of Corrections increased by 154% while funding for schools only decreased.
When people talk about criminal justice reform most progressive perspectives will support the notion that we spend too much money on imprisoning people, that we should reduce imprisoned populations, and reinvest funding into community based programs. Since 2011, the concept of reducing imprisoned populations to save money has actually moved forward in California through the efforts of Governor Jerry Brown and the legislature to implement Public Safety Realignment. And voters have overwhelmingly favored reduction reforms with the passage of Propositions 36, 47 and 57.
But are we really spending less money on prisons?
From 2007-2015, the share of the general fund budget for the California Department of Corrections increased by 154% while funding for schools only decreased.
This year, after years of reform, we have not decreased the budget for corrections. The 2017 budget proposal projects a 0.7% decrease of the adult prison population and allocates $11 billion to the California Department of Corrections (CDCR). That's an increase of $500 million with a projected increase of over $3 billion since 2012. Most voters can remember that their passage of Prop. 98 secured the K-12 and Community College system's funding in a way that other segments of the budget do not enjoy. However, from 2007-2015, the share of the general fund budget for CDCR increased by 154% while funding for schools only decreased.
Although decision makers are hearing the calls for reform, we can't forget the rising budgetary debt that the construction of prisons and jails has contributed to. The state's prison boom beginning in the 80's resulted in 23 prisons built, contrasted with only three new public universities. Since 2007 $9 billion in lease revenue bonds has been approved for incarceration construction resulting in 40 out of 58 counties building jails while the state is looking towards replacing the 12 oldest prisons. In 2013, only $869.3 million was slated to build schools and universities. California has an obsession with incarceration, which is reflected in its budget priorities - a move not approved by voters.
The real fact about corrections spending that voters should understand is that law enforcement still has a strong hold over decision makers. And while voters have passed several great reforms the corrections system is simultaneously building up its capacity to continue arresting and incarcerating.
Are we reinvesting money into preventative programs, diversion opportunities, and alternatives to incarceration?
The answer is complicated. There has been legislation that has opened up potential for reinvestment. Unfortunately, the state has used such reforms to push more incarceration on the county level. The passage of Public Safety Realignment (AB 109) is a perfect example of the misuse of funds in our community.
The legislature passed AB 109 after California was mandated by the U.S. Supreme Court to reduce prison overcrowding. The policy was used to shift people convicted of low-level, non-violent offenses to county authority. Funding was attached to the policy with the intent to help localities develop alternatives to incarceration.
However, in several counties throughout the state, the lion's share of "realignment" funding has gone to sheriffs' departments. For instance, of the $1.4 billion that Los Angeles County has received in AB 109 funding, 76% of it has gone to the sheriff's department and probation.
Furthermore, if we just examine a community like Whittier, where a police officer's recent death is being used to unfoundedly attack reforms that reduce the imprisoned population, we see through the Million Dollar Hoods project that over $18 billion has been used by the LA Sheriff's Department to arrest and incarcerate 165,726 people in the last five years. The top reasons for being booked in Los Angeles County and Whittier are drug possession, driving while under the influence and domestic violence, suggesting we need more investments in treatment programs in impacted neighborhoods.
If California voters have demonstrated a commitment to turn the tide against imprisonment, how do we actually start moving in that direction? We need to adequately evaluate what isn't working and move towards solutions that actually protect and provide for our families. That includes cutting corrections spending and stopping construction of new facilities to make room for health care for all, adequate pay for in-home care workers, school based services, higher education investment and reentry services that truly provide resources for people that are being released from imprisonment. It means demanding that funds are redirected away from law enforcement and towards real community safety that includes mental health response teams in every neighborhood, crisis intervention support, and prioritizing programs led by impacted people like the #Reimagine109 effort.
That our imprisonment system is failing all of us is increasingly becoming common knowledge. It's time to implement real solutions.
Diana Zuñiga
Statewide Coordinator for Californians United for a Responsible Budget