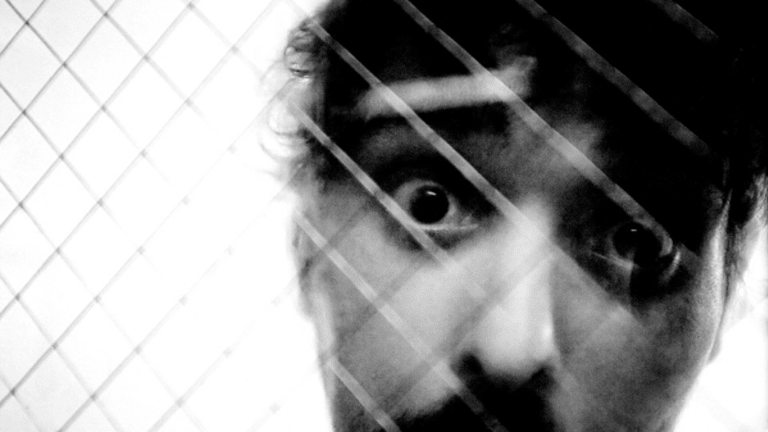 10x More Mentally Ill Americans in Prison Than In State Hospitals
Tara Culp-Ressler: 44 states and the District of Columbia have at least one jail that houses more people with mental illnesses than the largest state psychiatric hospital does.
The United States' current mental health care system is failing to adequately deliver treatment to the hundreds of thousands of Americans who suffer from mental illnesses, according to a new report conducted by the Treatment Advocacy Center and the National Sheriffs' Association. That's resulted in the incarceration of about 356,268 people with mental illnesses — compared to just about 35,000 people who are receiving treatment in state hospitals.
Dr. E. Fuller Torrey, the founder of the Treatment Advocacy Center and the lead author of the group's new report, believes that's on par with with the mental health system that was in place in the 1830s. Back then, before advocates pushed to end the mass incarceration of mentally ill individuals, people suffering from mental health issues were often subject to deplorable conditions in prison. But Torrey doesn't believe much has changed.
"We've basically gone back to where we were 170 years ago," Torrey told Kaiser Health News. "We are doing an abysmal job of treating people with serious mental illnesses in this country. It is both inhumane and shocking the way we have dumped them into the state prisons and the local jails."
According to the report, 44 states and the District of Columbia have at least one jail that houses more people with mental illnesses than the largest state psychiatric hospital does. Many of these people are funneled into the prison system because they have nowhere else to go. States have slashed billions from their mental health services over the past several years, and the number of available psychiatric hospital beds has recently dropped to the lowest level since 1850. As mental health funding has disappeared, the prison population has skyrocketed.
Mentally Ill Prisoners
Most of the prisoners who suffer from mental health issues are grappling with mood and psychotic disorders, like severe depression, bipolar disorder, and schizophrenia. Some of them are resistant to treatment. But obviously, prison guards aren't health care professionals. They're typicallyill equipped to work toward rehabilitation, and most states prohibit them from giving prisoners medication against their will.
"We have placed more than 300,000 severely mentally ill individuals in prisons and jails that are neither equipped nor staffed to handle such problems. We subsequently have made it very difficult to treat the mentally ill inmates, put restriction on other options for controlling their behavior, and then blamed the prison and jail administrators when they fail," the report concludes. "It is a situation that is grossly unfair to both the inmates and the corrections officials and should be the subject of public outrage and official action."
Although some states argue that jailing mental health patients is cheaper than funding state hospitals, giving psychiatric patients adequate mental health care actually saves states money in the long run. Researchers from North Carolina State University and the University of South Florida recently found that ensuring access to affordable outpatient mental health treatment, like medication and counseling, helps keep mentally ill people out of jail and lower state governments' overall expenses.
Nonetheless, Republican lawmakers have enacted a major roadblock to expanding affordable access to mental health care. The GOP politicians who continue to resist Obamacare's optional Medicaid expansion are preventing an estimated 1.2 million low-income Americans from getting coverage for the mental health services they need.
Tara Culp-Ressler
Think Progress
Subscribe to LA Progressive's daily newsletter
* indicates required
Email Address *


First Name

Last Name

Email Format
Powered by MailChimp