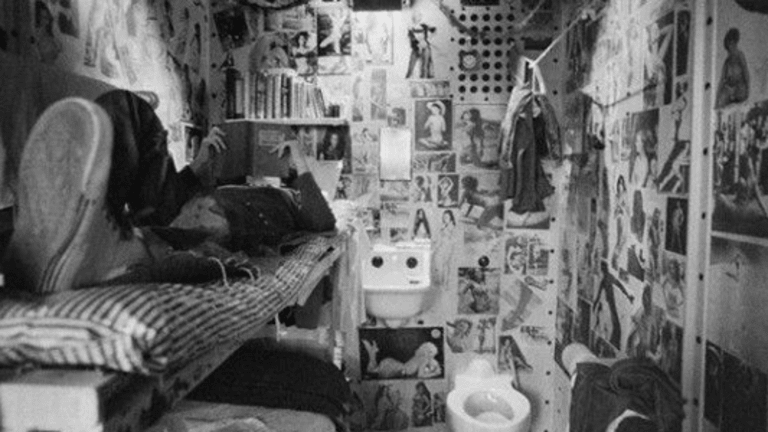 Prison Officials Connecting Inmate Literature to Terrorism
Dan Bluemel: Law enforcement may very well be wasting its time by amassing voluminous amounts of reports on behavior that, in the end, is legal and innocuous.
California prison authorities are reporting on inmates to the FBI for possessing political, religious and other literature they deem radical, according to a document obtained by the ACLU of Northern California. As a result of such reporting, the inmates' personal information are often placed in national counter-terrorism databases.
The reports, which are coming from the California Department of Corrections and Rehabilitation (CDCR), are mostly concerned with what prison authorities refer to as "inmate radicalization." Called suspicious activity reports, or SARs, the reports are part of a program where law enforcement around the country report on people's behavior they believe to be connected to terrorism, whether it is criminal in nature or not. There are SARs, for instance, on inmates for possessing "anti-U.S./Israeli propaganda," "Islamic literature" or books from Iran or South Africa.
"The CDCR SARs raise many of the concerns that we have overall with the suspicious activity reporting program," said Linda Lye, a staff attorney with the ACLU of Northern California. "The guidelines are simply too loose. They don't require reasonable suspicion of criminal activity."
The document, which was obtained from the Central California Intelligence Center in Sacramento, is a list of suspicious activity reports filed between June 2010 and March 2013. The CDCR SARs make up only a small portion of the reports, which relate to the entire central California region.
The list gives scant description of the reports, so the nature of many of the literature received is unknown. A few descriptions do, however, reveal specifics.
One inmate was reported on for having a copy of a West African historical text written in the 17th century called "Ta'rikh Al'sudan." According to the SAR document, the book came from a person who is on the FBI's Terrorist Screening Center's watchlist, which prompted the SAR.
That inmate's personal information was placed in the FBI's eGuardian database as a result of receiving the book. Once a person's personal information is entered into a national counter-terrorism database, it is then shared with over 18,000 law enforcement agencies around the country, including the NSA and foreign governments. Depending on the agency, the information can be stored for decades.
Another California inmate was reported on for having the book "Blood in My Eyes" by former Black Panther George L. Jackson. The book is listed as being contraband. It also appears the inmate was "validated" for having the book, meaning the inmate is then considered a member of a gang. Such designations in California can lead to placing an inmate in solitary confinement for years, even decades.
CDCR spokesperson Bill Sessa said prison officials are not targeting inmates or putting them in solitary confinement for their intellectual pursuits, but for "their behavior as 'validated' gang members or for committing major new crimes while in prison." He also stated that an inmate's personal beliefs were not the reason for originating SARs.
"As the name of the form implies, inmates are listed in Suspicious Activity Reports for their activity — not their religious or political beliefs," he said.
Not all SARs listed, however, report inmates having done anything. One inmate, for instance, was reported on for having family in Yemen. That inmate's information is now in eGuardian. Another inmate was placed in eGuardian for merely claiming to be affiliated with Hezbollah through his parents. Another simply said he was a terrorist, which was enough to be put in a database. One inmate was reported on and placed in eGuardian for having tattoos that read "Jihad" and "Allahu Akbar," or God is great.
Several of the CDCR reports are related to the Sovereign Citizen movement, which the FBI considers a domestic threat. Sovereign Citizens have been linked to violent acts and financial crimes. Several inmates were placed in eGuardian for having literature believed to be associated to the movement; others were just suspected of belonging to the movement.
Critics have argued the SAR program invites profiling based on race, religion or other traits. There is, however, another concern, said Lye. Law enforcement may very well be wasting its time, she said, by amassing voluminous amounts of reports on behavior that, in the end, is legal and innocuous.
[dc]"T[/dc]his is also not beneficial from a law enforcement, counter-terrorism perspective, because if you are sweeping up too much information then how can we allocate our resources wisely and actually focus on the real threats," she said. "Are we going to be wasting our limited law enforcement resources following up on suspicious activity reports that actually don't raise any threats?"
Dan Bluemel
L.A. Activist
Friday, 1 November 2013