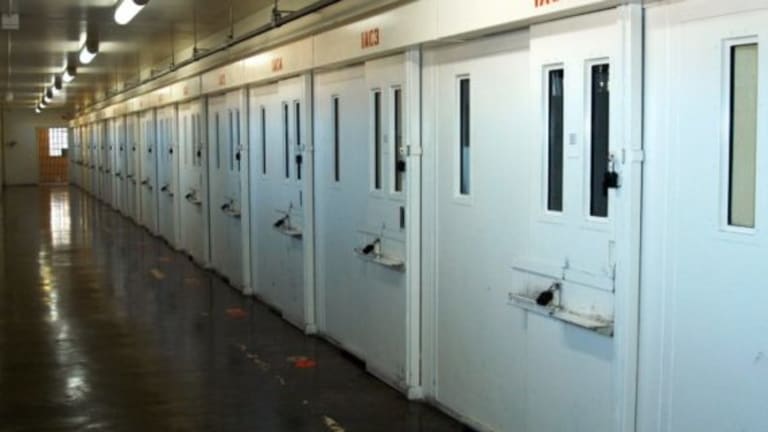 Why Did Newsom Side with Law Enforcement on Solitary Confinement Veto?
It would have blocked its use for pregnant and postpartum women, the mentally and physically disabled, and those under 25 or over 59 years old.
Crossposted from Capital Weekly
Last Thursday, Gov. Newsom vetoed the California Mandela Act on Solitary Confinement, named after Nelson Mandela, who emerged from decades of political imprisonment in South Africa, to be its first black president in the post-apartheid era.
The Mandela Act, or AB 2632, would have reformed the practice of solitary confinement, placing people, convicted and awaiting trial, in isolation for up to 24 hours a day in jails, prisons and detention facilities.
By one estimate, at any one time there are thousands of prisoners in solitary confinement in prisons, jails and other lockups.
"Segregated confinement is ripe for reform in the United States—and the same holds true in California. AB 2632, however, establishes standards that are overly broad and exclusions that could risk the safety of both the staff and incarcerated population within these facilities. I am additionally concerned that the restrictions in this bill could interrupt the rehabilitation efforts of other incarcerated people and the staff at these facilities."
Assemblymember Chris Holden (D-Pasadena) had introduced AB 2632 on Feb. 18, and it passed both houses with simple majority votes.
Its approval would have restricted California's use of solitary confinement, and it would have blocked its use altogether for special populations — pregnant and postpartum women, the mentally and physically disabled and those under 25 or over 59 years old.
A particular sore point involves the state agency overseeing indefinite solitary confinement in the Golden State, as the governor stated in his veto of AB 2632.
"I am directing the California Department of Corrections and Rehabilitation (CDCR) to develop regulations that would restrict the use of segregated confinement except in limited situations, such as where the individual has been found to have engaged in violence in the prison. To this end, when placement in segregated confinement is necessary, these regulations must include utilization of small group yards, when feasible and available and development of a positive behavioral model to aid in rehabilitation efforts."
Jackie Gonzalez is the policy director for the Immigrant Defense Advocates.
"We are disappointed by Governor Newsom's decision to ignore jails and private immigration detention facilities and provide an inadequate resolution for people suffering in our state's prisons," she said.
"The governor acknowledged the urgent need for action on this issue but in tasking CDCR with issuing regulations, he fails to acknowledge that agency's abysmal record of accomplishment on the issue of solitary confinement. You don't send the fox to guard the henhouse."
Under the Mandela Act, facilities would have had to limit the use of solitary confinement to exceed no more than 15 straight days and a total of 45 days over a 180-day period. All facilities would have to produce a monthly report on the use of solitary confinement, including semiannual and yearly cumulative reports. Such documentation of solitary confinement practices is a big step towards transparency, according to supporters of the Mandela Act.
Disability Rights California backed the Mandela Act.
"Although we prioritized limiting solitary confinement for many years, we concluded that California required a comprehensive legislative solution to create safeguards and limits," said Eric Harris, public policy director at Disability Rights California, in a statement. "We've seen firsthand how so many of our disabled community members–disproportionately black and brown–bear the brunt of solitary. They leave solitary confinement harmed by the damage to their mental and physical health and sometimes don't get out alive at all."
Law enforcement groups such as the California State Sheriffs' Association opposed the Mandela Act. The CSSA declined a request to comment.
The CDCR faulted the alleged high price tag of the Mandela Act, although the Immigration Defense Advocates disputed the CDCR's critique. In fact, Gonzalez contended that annual savings would have been between $60 million and $300 million under the Mandela Act. The spending cuts stemmed in part to a cut in the payroll expenses of staff to oversee the custody of inmates and prisoners held in solitary confinement.
While the governor vetoed the Mandela Act, the impacts of solitary confinement will remain in place, according to the IDA's Gonzalez.
"Because of a lack of precise record keeping, and with no clear definition of what solitary is, which the Mandela Act would have clarified," she said.
"We don't have an accurate count. However, we estimate that as many as 10,000 people are placed in or spend time in solitary confinement among jails, prisons and private immigration detention facilities."