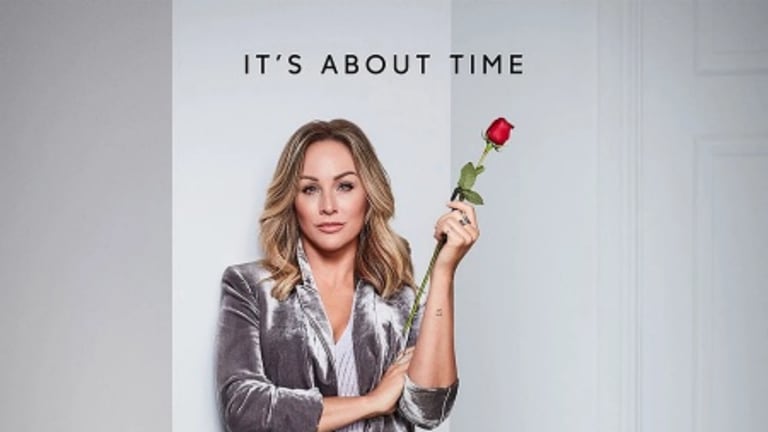 Why Is Hollywood Stuck on Ageist Images?
Karen Tran-Harding: In a sobering survey, nearly 1 in 4 workers age 45 and older have been subjected to negative comments about their age from supervisors or coworkers
Despite their sincere intentions, certain TV shows continue to perpetuate ageism
Years ago, I watched "American Animals", a movie about a group of Kentucky students plotting to steal a rare book, one particular moment bothered me. In a scene when the group was deciding on how to execute their bank heist unnoticed, the young men decide to dress as elderly businessmen because in their words: "When you're old, you're invisible". But that was a movie that wasn't trying to be liberating or fight ageism, so I let it go.
But I recently started watching a TV Land series called "Younger" about Liza, a 40-year-old single mother who decides to re-enter the job market in her dream field of publishing after giving up a promising career many years earlier. Liza finds that trying to land a job is difficult until she passes herself as a 26-year-old to obtain an assistant position.
Despite how much I like "Younger" (because although I'm a millennial by age, just like Liza, I'm not very in tune with social media or current lingo), a rather disconcerting thing I noticed about a show that is trying to promote age inclusivity was how often it negatively portrayed any person over the age of 40.
This includes Liza's friend from her old life in New Jersey, a character that no one would want to emulate. She's a housewife that wears shirts that say "Truffle Butter" so that the audience is aware that she is clueless and uncool. Other similar aged women from Liza's past clique are also stereotypes dressed in tame clothing and muted colors, constantly gossiping over glasses of wine.
One of the best characters on "Younger" is Diana Trout, a gorgeous woman with an enviable marketing career. Yet in early seasons, she is seen as very insecure about her age and one of the "millennial" characters even mention how pathetic it is that Diana won't admit to her real age of 43. Instead of owning and celebrating her amazing life, she's portrayed as needing a man, resentful towards younger women, and constantly worrying about her appearance. Later, an Italian grandmother describes Diana as too old - a "raisin" instead of a "grape".
In a sobering survey, nearly 1 in 4 workers age 45 and older have been subjected to negative comments about their age from supervisors or coworkers
And even older men are portrayed in a negative light on "Younger". Charles, Liza's 40-something-year-old boss, is a safe love interest for Liza because he is "boring" preferring to read books in the evenings instead of nightlife. Josh, Liza's 26-year-old ex-boyfriend is fun and exciting because he owns a tattoo shop, goes camping, and plays dodgeball.
I realize that "Younger" is a comedy where the categories of "old" and "young" will often be extreme in their respective ways. To be fair, the millennials on the show are shown to be constantly drinking, clubbing even on work nights, and completely obsessed with social media. And one could argue it's not necessarily Liza's age on the show that keeps her from a job but the years of non-experience over so many years. Most employers would probably admit they give pause when they see so many "inactive years" on a resume. But for a show that is supposed to be fighting ageism, "Younger" at times promotes the attitude that your life is over after the age of 40.
Another TV show that dedicated one entire season to subverting ageism did not fare much better. "The Bachelorette" picked Clare Crawley, who at the age of 39, would be the oldest "Bachelorette" in the franchise's history.
What the show should have highlighted was that Crawley's age is an advantage, where her knowledge and experience has kept her from settling. But her age is instead emphasized in a not so flattering manner. One contestant angrily exclaims, "I expected way more from the oldest Bachelorette." In another moment, Crawley is seen in tears recalling an encounter with a potential suitor "Sick, sick! I don't care what I've done, to sit there and say 'You're the oldest Bachelorette that's 39 that's standing here that's single,' it's because I didn't settle for men like that."
Worst of all was the ad ABC used to promote this particular season - a poster that was highly reminiscent of "The Graduate," a movie in which a middle-aged woman seduces a recent college graduate. The network leaned so heavily into their lead's older woman status that they thought promoting her as a "cougar" at the age of 39 was the right way to market the season.
I understand that Hollywood needs to cater to a certain demographic and sell based on youth. But since representation matters so much, none of these shows or their messages help older workers in the real world. In some career choices, increased experience and knowledge that comes with age adds to an employee's value and status. But this is not always the case.
In a sobering AARP 2018 survey, nearly 1 in 4 workers age 45 and older have been subjected to negative comments about their age from supervisors or coworkers and 76 percent of these older workers see age discrimination as a hurdle to finding a new job.
And this tends to affect women more than men. A study by the National Institute on Retirement Security found that women are 80% more likely than men to be impoverished at age 65 and older. And in an article for Forbes, Patricia Barnes noted that women's organizations advocate for women's rights for young and middle aged women but that older women tend to be left out.
Even in Hollywood, women are extremely valued for their youthful beauty with less roles written for women over the age of 40. These roles that older woman are offered usually include background supporting characters such as the loving mom or wife. This push to avoid aging in Hollywood is even apparent for movie stars such as Nicole Kidman, a timeless beauty. You can find many recent articles that exist just to discuss her face in the HBO series "The Undoing" with discussion of plastic surgery and fillers.
It's very disconcerting that our society views aging so poorly, where the message is that your life is over once you pass the age of 40. And for those television shows that are trying their best to subvert ageism, some of their efforts appear a little misguided, especially when it comes to older women. But in order for the negative view of aging to change, it needs to be reflected not only in our workforce, but also represented positively on the small and big screen as well.
Karen Tran-Harding
How The Other Side Thinks