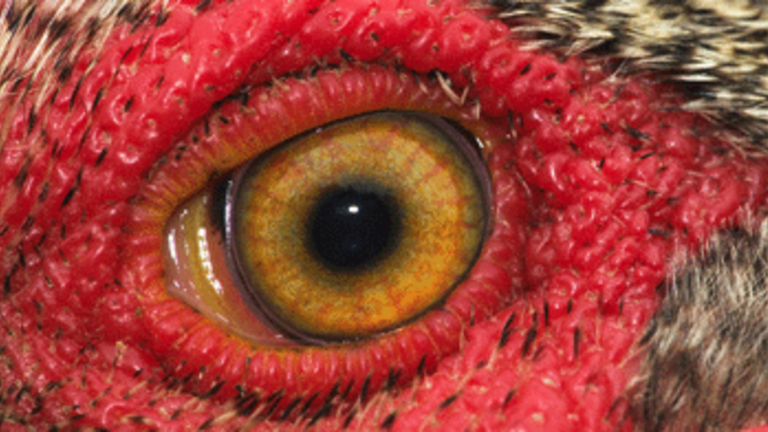 One Day in the Capitalist Life of a Rooster
Charles Orloski: Two things certain though: the Orloski-family winning lottery ticket would get us through until next payday, and Susan Gensiak & family will probably do jail time.
Late afternoon, Friday, June 21, 2013, final day of Spring, I left work ultra-aware that it was my dreaded "off-week" for getting paid – as a salaried-employee, I get paid bi-weekly. My 250-cc Suzuki motorcycle needed gasoline, and prior to putting maybe $2.50 in the tank, I first checked-in with wife Carol on our family financial status. "Well Chuck, things are not good unless you manage to go to Biotest tomorrow and donate blood-plasma..., donors receive $40.00 in return, 'ya know"
"Yea, Carol. Biotest is located in Dickson City, right?"
"Yes, Chuck, it's in the strip mall beside the old Chuckie Cheese."
"O.K...., I'll go there before Noon. Do they pay cash?"
"I assume check," she replied.
Typically, especially on a pay-week, I'd much prefer donating blood-plasma as a charitable act, minus the money incentive, but traditional sentiments had to be considered and cast away, and get job done. And the sole thing I had to do for the remainder of the day was to travel to a local baseball field and watch my son Joseph play in an American Legion ballgame. A "planner" by nature, emergency response supervisor, "ready for all contingencies," if a ball-player comes around "passing the hat" during 3rd inning, I'd tactically excuse myself, and walk toward Pagnotti Park rest-rooms. Nobody would know I'm broke.
Sixth inning, Joe's team taking a fierce beating, my company cell phone rang, answered, and it was Carol, emoting an excited and worried tone.
"Chuck, I hope you played the night-time Pa Daily Number '550' like I asked?
"Yea – Carol, I did, and the ticket's right here in my wallet."
"O Jesus... we won $330! You won't have to go to Biotest tomorrow!"
Life continued and Carol persuaded me to leave the ball game and go to the Convenient Market, cash in winning ticket. Meantime, she'd get dressed, prepare to go to Price Chopper, stock up our barren refrigerator. Felt like a millionaire, mounted the Suzuki, donned helmet, tucked the winning-ticket securely into front-pocket, pressed-down into first gear, waved goodbye like Marlon Brando to friends remaining at the ballfiled fence. Within minutes, I pulled into a Convenient Market lot, also serving as a Gulf gas station, dismounted, heard terrible animal screams coming from the adjacent vegetated embankment. It was a black dog in hot pursuit of a rooster. Merely five feet from my bike, the dog prevailed, and tore apart the rooster's stomach. I will spare the particulars, but the scene was quite ugly, brown feathers strewn around, rooster down, massive internals, remarkably no blood release, bird's still alive, the dog ran toward Keyser Avenue, barked at passing traffic, and a bit shaken, I entered the Convenient Market in order to cash in the winning Pennsylvania lottery ticket, number 550.
Outside, money tucked away, I looked at the rooster's agonizing battle fight for life. Remembering the 1950's film, Old Yeller, I sensed the the bird should be humanely "put out of misery." I had neither capable knife nor was I "packing heat." What to do? Not a good venue for a killing, customers fueled cars at pump island, people in & out of market, one guy purchased a quart of Yuengling beer, walked toward me, said, "Hey dude, where the (expletive) did the mangled rooster come from?" Almost answered, maybe Verdun, Hindu Kush? Better nature took hold, told the guy, "somebody's likely raising chickens up the hill," and satisfied, he walked away.
The rooster continued wriggling in agony,and instead of returning home, I returned inside the store, and informed the Indian owners about the stricken-rooster that lay only twenty feet from store entrance. Did the dog hate the rooster "because it was free," I thought? One lady suggested calling the Old Forge Police Department and try and locate the rooster's owner. Customers entered the store, it did not look like anyone would call 9-1-1 anytime soon, and I purchased bottled water and "sunflower seeds" in order to comfort the dying rooster and perhaps keep it alive until cops arrived. The Indian owners watched me snatch an empty Styrofoam coffee-cup, cut it to size so that the bird's beak could reach it. Returned outdoors, a couple onlookers, and I futilely placed seed and cup of water close to the bird's beak – nothing doing, pain overwhelming. Regrettably, the Old Yeller decapitation could not fly, the rooster must continue suffering, and I saddled up for home. Both Indian owners stopped me before hitting the road. One said "that was very nice deed, Sir." "Well yea, thanks guys, I learned good lessons from one of your countrymen. Looked back, glimpsed rooster's condition, it did not touch seeds, water cup knocked over, I departed for home, $330 of lottery money secure in front pocket. My family would feast this week.
Home at last, at kitchen table, Carol gave me a bowl of chicken soup, complete with boiled chicken parts, as I preferred. I told Carol abut the dying rooster, she said, "Gosh, I hurt when even an animal suffers." We considered ourselves very lucky to have won the Daily Number, and I was rather ecstatic that there was no need for donating blood plasma for money at Biotest tomorrow. Chicken soup had to cool, Carol returned to drying clothes, and I began to reread the Scranton Times Tribune, front page, June 20, 2013, disturbing headline, "TORTURE." Neither Gitmo nor Bradley Manning variant, this particular torture was not ideal reading while one waited for soup to cool, but I was compelled to read it, again and again. Let the newspaper story bite, until it hurt.
Something terrible recently happened in my hometown, Taylor, Pennsylvania. About ½ mile east of our front door, there is a nice trailer-park, located alongside Oak Street. Inside a unit lived a 32-year-old man, Mr. Robert Gensiak, who suffered from Down Syndrome, died a tragic death on March 19th. Not allowed to see primary care Dr. Paul Remick, D.O., in two years, Robert's entire world was a bedroom, and that's where his family "kept him," so to speak. Abandoned to extremes, his skin inevitably cracked & bled, and open sores formed from being forced to constantly lay in his CHILDHOOD bed, "covered in feces." In such nightmare circumstance was where Robert wasted away to 69 pounds, starved to death, apparently while, family members occasionally attended "Open Door Baptist Church," watched T.V.
The Scranton Times Tribune reported "On Wednesday (6/19/'13) about THREE MONTHS AFTER Mr. Gensiak died, police charged his mother, Susan Gensiak, 59, and two sisters with murder. Official C.O.D. was sepsis, due to the breakdown of Mr. Gensiak's skin, "plagued by a widespread infestation of Norwegian scabies." A relative commented, "Susan didn't like her male children." She would not have done well in Mao's overpopulated China.
Cryptically, The Scranton Times Tribune reported that, prior to completion of initial police interview, "Mrs. Gensiak asked if she could still receive her son Robert's Social Security month check even though he died." Later, a news report divulged the late Robert Gensiak collected monthly $1,042 Social Security Disability benefits, and mother Susan received $1,042 in "benefits." In awe, the Gensiak family revenue-numbers totaled over $2,000 per month, personal envy "reared ugly head," that's more money than I ever made while responding almost twenty-years (24/7) to fuel & chemical emergency spills.
Doubtless, a lot of Taylor Borough residents shivered at how such novel family revenue-generating methods could exist in such a pleasant community. Well fed tonight, a clean house, an absurd attempt to comfort an attacked rooster, I tried to forget it all, and moved on to a Times Tribune article about Pennsylvania Senator, Robert Casey, Jr. He had great concern for guaranteeing the rights of Afghanistan women. Cynical, I wondered how many Afghan women would starve their children to death and desire Karzai-U.S. government Social Security Disability money? I wondered how America's well-kept P.O.T.U.S. slept at night as economic sanctions took hold on targeted nations, starving thousands to death? Shall there come a day when American citizens can no longer afford much of anything but basic essentials, and are forced to donate blood-plasma, at Biotest, in order to cover, for example, a County Commissioner diamond health care plan and pension? Beyond James Joyce Dubliner-world, "The Dead," I wondered if there's any hope for roosters & Robert Gensiaks in the coming Anglo-Amerasia Century?
Regrettably, at 61, no magical-talents like Enron C.E.O., Jeffrey Skilling, having embarrassingly failed at providing adequate hospice-care for a rooster, and having blown other employment adventures, I learned to cautiously curtail "hope" for better tomorrows. Two things certain though: the Orloski-family winning lottery ticket would get us through until next payday, and Susan Gensiak & family will probably do jail time. Such unexpected but clever caregivers like Susan are ill-fated, born too early, and must live in compliance with Capitalist Law which (for now) prohibits people from starving one another, and afterward, collect the dead's Social Security check. Gensiak clan "sins" stand exposed, universally condemned, and are in stark microcosm-comparison to exalted domestic & global-scale evils routinely inflicted by government policies, designed foremostly to keep the general population prosperous & safe from evildoers, willing to report suspicious people. Do you know where your caregivers are?
Charles Orloski
Wednesday, 3 July 2013