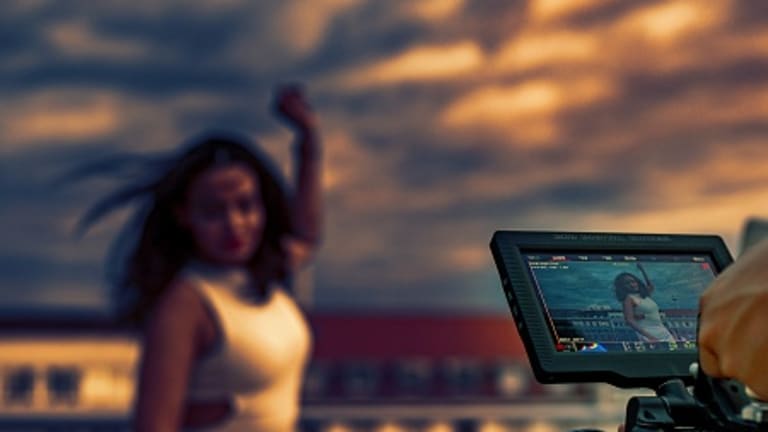 Filmmaking in Isolation
Ashley Simmons: Many young artists live stream their improve practice sessions, make short videos, and post them on any social media that will allow it.
March 2020 seems like it was forever ago. Back then, the world seemed to come to a standstill, and it has mostly been like that the whole year. Hollywood came to a standstill, like many other industries, and not many people were shooting feature films. For the ones that did, it seemed the themes to pick were obvious.
In the early days of the pandemic, and the quarantine it brought to it, many creators were doing their best to adapt to the orders to shelter in place. They would put out all sorts of short-form content, whether they were monologue challenges, or Zoom play readings, or videos on Instagram. It's a long list, and there is no end to the creativity that creators showed.
Any young and new artists that break into the landscape, whether it be art in general or media specifically, are prepared for the overall mindset shift that has gripped the filmmaking industry. Being a young creator in this year, more than any others that preceded it, is a hustle in just about every sense of the word.
The need for longer form content
Many young artists live stream their improve practice sessions, make short videos, and post them on any social media that will allow it.
Many young artists live stream their improve practice sessions, make short videos, and post them on any social media that will allow it. While there's nothing wrong with this type of content, it has its shortcoming. One of the reasons is that many artists that did this at the beginning thought that the pandemic and quarantine wouldn't last very long. It would be a few weeks and then it would all be over. However, it ended up lasting far longer and the ramifications were significant. That is one of the reasons why creators had to adapt to making long form content that could go beyond social media.
Another important factor to consider that may have contributed to the widespread need to tell longer, deeper, and more intense stories was life itself. Life continued, after all, despite the orders to shelter in place. NSA trials kept happening and people would have their entire lives determined over no more than a Skype call.
I run a custom essay service, and even I had to switch to doing most of my work on a screen. My day was full of screens, and it was a bit surreal just how much gravity they had taken on.
This was the inspiration for a film by Ian Mark and Blaize Hall called A More Perfect Union. Hall points out that he knew that there would be many creators making films inspired by the pandemic. However, they had a unique angle, where they would be making a film about a doctor and a whistleblower, in love but quarantined far from each other. In the meantime, they explore a bunch of ideas surrounding sexuality and love, and come to terms with shocking news about the real parents of their child.
The two creators wove their own emotions and convictions into the film, making sure it would not only be intense and powerful, but ultimately rewarding to watch. The two creators themselves are in polyamorous relationships and have experienced numerous challenges along the way.
Unique Perspectives
Other movies to note are Just Don't Think I'll Scream and Clichy-Montfermil, which were released to streaming services in the UK. These ones were viewed in July of 2020. Both them take unique approaches to telling the stories of the experiences of people in isolation, which is obviously a crucial topic to talk about in the age of COVID-19. Both of them intimately weave the tools of cinema to tell their stories masterfully.
On the one hand we have Just Don't Think I'll Scream, by Frank Beauvais. This film is about the filmmaker living along in a small village in Alsace, France, and set in times before COVID. More specifically, it is set in the time after the terror attacks that happened in Paris in November of 2015.
It's a gripping film. So gripping, in fact, that I got a little too absorbed and had to get a service to write my thesis so I wouldn't fall behind on my work. If you have any writing assignments, I would advise you to do the same.
The film contains a collection of footage extracted from different movies that Beauvais watched while alone at home. He re-edited the footage, muted it, and changed the context to more accurately depict his perspective. The footage is then accompanied by his voiceover, which talks about the circumstances of his isolation, analyzing his viewing experiences and railing against the world.
Just Don't Think I'll Scream is a sincere account of the life of a filmmaker as he sat in isolation and all the films he watched while there to keep himself busy. The film may have been made before the pandemic broke out, but it deeply resonates with the experience of many in 2020. After all, so many cinephiles and cineastes have found themselves confined at home this year, with more than enough time and films on their hands.
This movie did very well, and has been the subject of many college paper reviews and assignments, with students being encouraged to write their assessment of the whole idea.
And then there isClichy-Montfermeil, by Ladj Ly. This one was made early this year as the virus spread its menacing tentacles around the globe. The film is set in Paris and documents how many experienced the lockdown, and the impact on the community.
Clichy-Montfermil begins inside a small apartment, where a teenage boy goes about his entire day indoors and operates a drone. The drone flies high over buildings, peeking through windows and giving us an opportunity to see how people go about their lives. This short film by Ly was one of 17 for Homemade 2020. These films were meant to chronicle the experiences of different filmmakers around the world during the lockdown.
A relatable experience
For many viewers these films mirror their situations. They clearly document the feeling of looking out at a world full of uncertainty and world events that no one can predict the outcomes of. Unsettled neighborhoods abound. They also perfectly capture the experience of looking inward, seeking solace in whatever one can find in the home, most notably cinema.
While the lives of cinephiles all around the world may have been disrupted by COVID-19, the films above give an excellent snapshot of what many feel like during these uncertain times.
Ashley Simmons