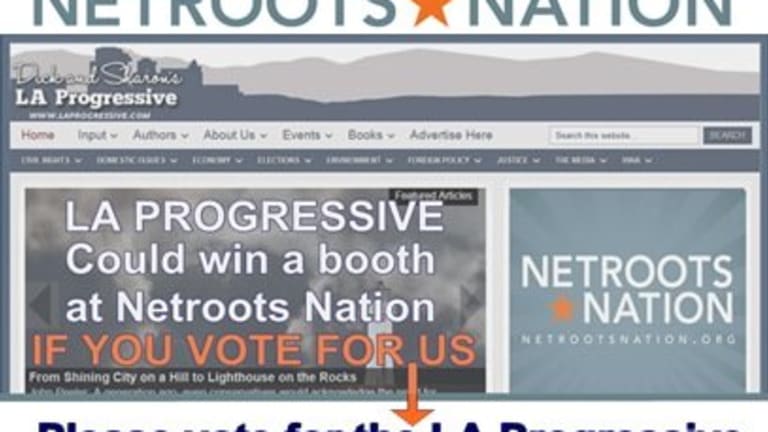 LA Progressive Competing for a Netroots Nation Booth
LA Progressive Competing for a Netroots Nation Booth - Dick and Sharon are trying to win a booth at the upcoming Netroots Nation Convention in San Jose, California
Hi there,
This is Sharon Kyle, the publisher of the LA Progressive. I'm putting out this message because we've entered the LA Progressive into a contest.
LA Progressive is trying to win a booth at the upcoming Netroots Nation 2013 Convention. We just might be able to win if you help us. Currently, we're lagging behind some of our competitors but I think it's possible for us to catch up and even surpass most of them if our regular readers would vote for us.
To vote, all you have to do is follow these steps:
Click here -- https://bit.ly/YCKFAW
Scroll down until you see "LA Progressive"
Click the "like" button directly beneath "LA Progressive"

If we win, we'll spend 4 days in San Jose at the upcoming Netroots Nation Convention and we'll report back to let you know how it went.
Thanks so much for the support you've shown to us over the years,

Sharon Kyle