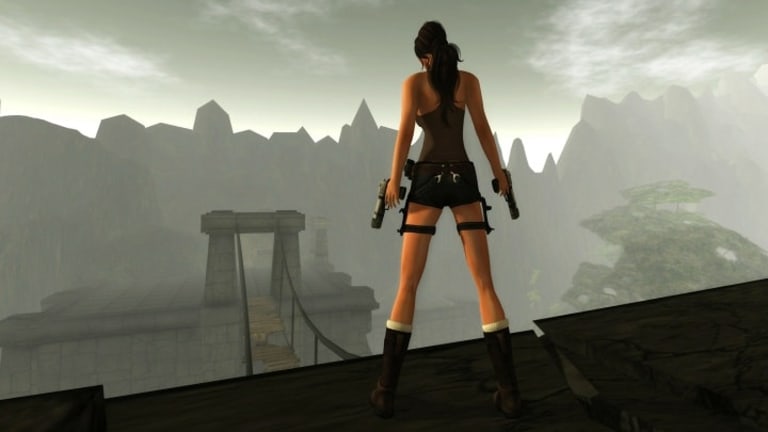 24 Years Later, Why Lara Croft's Credentials as a Female Role Model Are Still up for Debate
Nicky Petersen: The character was inspired by strong female role models, with the developers keen to shake the stereotypes of female protagonists.
It has been 24 years since Lara Croft first appeared as a videogame character. Yet, many still debate the character's credentials as a feminist role model. Treading the line between sex symbol and intellectual adventurer, the animated protagonist of the Tomb Raider franchise was also brought to life on the big screen – first by Angelina Jolie, who portrayed the character as a highly intelligent and highly athletic English archaeologist in the mould of Indiana Jones, and later by Alicia Vikander, whose earnest attempt to breathe new life into the role in 2018 was let down by a bog-standard script.
Convoluted backstory
According to the video game franchise, Croft was said to be fluent in several languages and born to English aristocracy. Her backstory suggested she had survived a plane crash and survived in the Himalayas for two weeks – an experience which prompted her life of adventure. However, this story changed throughout the different eras of the character, causing some confusion as a result.
Role model or sex symbol?
The character was inspired by strong female role models, with the developers keen to shake the stereotypes of female protagonists.
The character was inspired by strong female role models, with the developers keen to shake the stereotypes of female protagonists. Yet, her outfit and shapely figure made her an object of desire for many gamers and drew criticism from those who thought this diminished her credentials as a feminist icon. She was often featured in articles in gaming magazines as a sex symbol rather than a strong woman capable of incredible feats. Of course, this conflicted with the image the original creators were aiming for. However, there is no doubt that Lara Croft prompted an increase in prominent female characters in the gaming world and even helped propel gaming into the mainstream.
Lasting legacy
So far, there have been 17 video games featuring the Lara Croft character, with the latest being 2018's Shadow of the Tomb Raider by Crystal Dynamics – and even more when you consider video slot games. There have been three Lara Croft slot titles in total, and you can click here to explore Leovegas' selection of slots including the latest instalment, Lara Croft: Temple of the Tombs. She has also appeared in countless comic book titles as well as the blockbuster movies. Over the years, Croft's appearance has changed little across all media, making her instantly recognizable.
Feminist reaction
Some groups reacted negatively to the fact that the video game version of the character reinforced unrealistic ideals about the female body. Prominent feminist scholar Germaine Greer even went as far as to say that Croft embodied male fantasies. Rumors amongst male gamers that there was a cheat code that could remove the character's clothes did little to dispel this argument.
It is probably fair to surmise that Croft can be seen as a role model for strong independent women while also catering to male fantasies. The main target audience in 1996 was largely male gamers, but the developers set out with the intention of creating a character that would also appeal to female players. This was appeared to work, as by 2000, close to 25% of Tomb Raider purchases were made by women. But over the years, there appears to have been a contradiction between the original vision and the marketed reality.
Lara's back: A Tomb Raider movie sequel is coming in March 2021 https://t.co/eUaQDi3eT6pic.twitter.com/MikHbdkXz3
— Total Film (@totalfilm) September 4, 2019
The debate is set to continue
Almost 25 years after she first appeared, Lara Croft continues to spark debate about how women are portrayed in mass media. Initially, the character was a breath of fresh air because she was groundbreaking – but her role as a male fantasy figure meant she always fell short of being the feminist icon that the original developers hoped. Instead, she remains something of a dichotomy. And with more films starring Alicia Vikander planned, the debate is set to continue.
Nicky Peterson