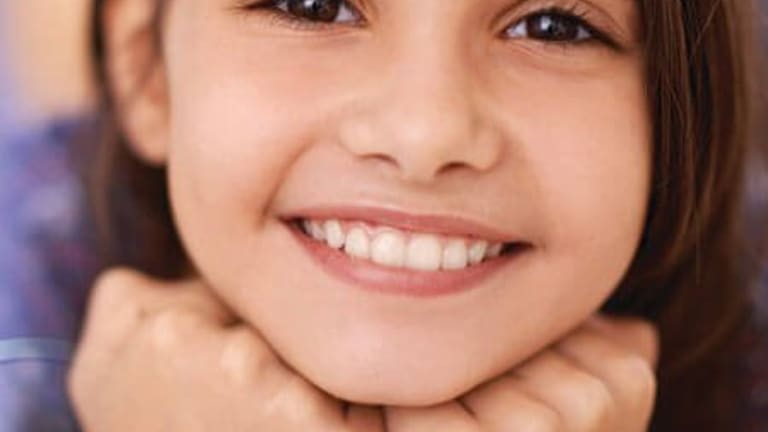 Lola Zola Desert Detective Marks Its Debut
In the newly published tween novel by Marcy Winograd and Jackie Hirtz, 11 year-old Lola Zola becomes a super sleuth to save her struggling town from a swindler who promises to "make America greater than great again."
Book 3 in the Lola Zola middle grade series
In the newly published tween novel by Marcy Winograd and Jackie Hirtz, 11 year-old Lola Zola becomes a super sleuth to save her struggling town from a swindler who promises to "make America greater than great again."
The third in the Lola Zola series, a book for girls ages 9-13 by Marcy Winograd and Jackie Hirtz, co-authors of Lola Zola and the Lemonade Crush and New Girl on Salt Flat Road.
Lola Zola Desert Detective is available on Amazon.
In the latest Lola Zola tween novel, only Lola Zola Desert Detective and her tween BFF's can see the truth in a town blinded by greed.
At first, Lola Zola, 6th grade super sleuth, can't figure out if the town newcomer, the so-called "Bingo King," is a good guy or a swindler. Barton Beasley popped up from behind the tumbleweeds to host family Bingo nights and to make America "greater than great again" by raising money for "the troops."
The guy wore a red, white, and blue tuxedo and bounced around calling out Bingo numbers. "He looks like a singing peppermint," said Lola. "Or a 4th of July firecracker," said Lola's freckled BFF, Melanie.
In between Bingo games, Beasley sells stock in a mysterious windmill farm called Windy Flats, a "dot on the map… where there's nothing but sand and sagebrush" and presumably money-making windmills.
Half of Mirage, including Lola's financially-strapped mother and maybe Lola, too, wants in on the get-rich-quick scheme. Who can blame them? Mom still longs for her repossessed cherry red Mustang, and Lola would love a new hair bow for Cat Boogie Day (a made-up holiday), a new skateboard for zipping to school and a mountain bike just like Buck's, her not-so-secret sixth grade crush who sits "too cootie" or "cutie close" to Lola at the Great American Bingo Palace, where a winking Barton Beasley flirts with the widows, especially Ruby Rhubarb, Lola's lemonade business benefactor.
Before long, Lola, her friends, Ruby Rhubarb and the Bingo King are running a lemonade diner called The Lemon Shack, where they feature lemon cookies, cupcakes, and, much to Lola's annoyance, roof-top plastic windmills to promote the Bingo King's investments that will "make America greater than great again."
Lola can put up with the pushy newcomer until…
Ruby, the town matriarch, announces she's soon marrying the charming Bingo King in a hot air balloon over the sleepy desert town.
Lola and her best friends Melanie, Samantha and Buck must race against the clock to learn the truth about the get-rich-quicker. Is he the real deal or a phony-baloney?
Together, the 6th graders embark on a dangerous desert adventure, navigating steep cliffs and a blinding sandstorm where…
"Lola prayed to the God of Sand not to bury her. She was too young to die, to leave her parents, to never see her cat again, to say good-bye without ever knowing if his tail grew back, without ever having kissed a boy."
Will Lola make it out alive? And if she does, will anyone believe her story?
"From the lemonade drive-in to the Bingo Palace, I love being part of Lola's world," writes Marcy Toschi, middle school teacher and mom.
Lola's world includes not only the smooth-talking Bingo King, but Lola's soul sister aka twister sister and freckle-obsessed Melanie, the class brain and future human rights legal defender Samantha, and the impish skateboarding show-off and secret crush Buck, aka Slime Bucket, whose troubled home life leaves him yearning for a substitute dad. Maybe even someone like the Bingo King.
"This is a story about kids who are smarter than adults but who still struggle to understand the mysteries of the human heart," says co-author and public school English teacher Marcy Winograd. "The tweens entertain with their gospel choir singing at the Bingo Palace and their roller-skating cupcake service at The Lemon Shack, but underneath their burp-alerts and pinky-linking finger jive is a sense of compassion, loyalty, and protectiveness. They are the heroes of Mirage, a town where reality and fiction collide."
Lola Zola Desert Detective is available on Amazon in paperback and for the Kindle.
About the Authors
Marcy Winograd teaches English and special education in California's public schools. Prior to teaching, Marcy worked as an award-winning radio journalist for National Public Radio and Pacifica Network affiliates. Marcy also ran for Congress as a peace candidate, launching a nationwide grassroots campaign. She lives with her labor-lawyer husband Ira "Buddy" Gottlieb in Santa Monica. @MarcyWinograd
Jackie Hirtz, a former elementary school teacher is a writer and writing coach. Jackie's credits include Disney, the Los Angeles, Times, Canter & Associates, and the Brentwood Media Group. Together, she and Marcy wrote for children's television, including Nickelodeon's animated series "Doug." Jackie is training her dog Ella Rose to be a registered therapy dog and a Reading Education Assistance Dog (R.E.A.D)
For more on the Lola Zola series, visit Lolazola.com and follow the authors on @tweenorama