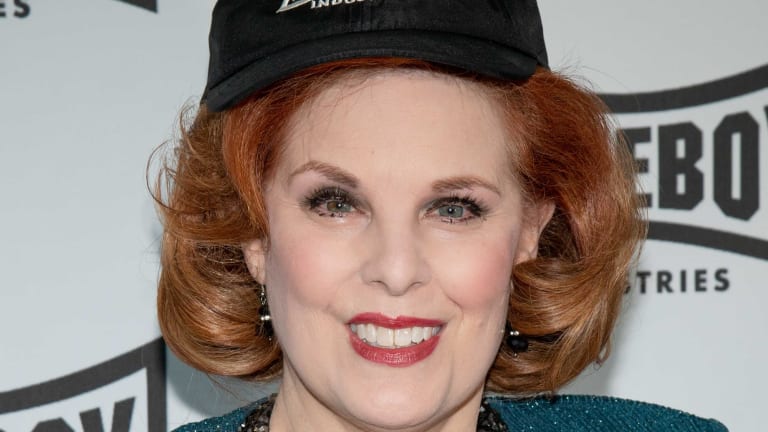 Marginalized at the Marriott
Actorvist, performer, producer, writer and anti-bully activist, Kat Kramer asserts that supporters of Homeboy Industries can also support HRC
It's the taken me a couple of weeks to gain the courage to share the unsettling chain of events and marginalized abuse I suffered on March 12th, 2022 at the JW Marriott Hotel at LA LIVE on Olympic.  Since the now world famous "slap" that Chris Rock endured from the hands of Oscar winner, Will Smith, the entire world has been focused on that incident - physical abuse, assault and battery.
My recent Marriott experience bordered on the bizarre. It wasn't physical abuse, but psychological, behavioral harassment, with discrimination and microaggressions.  
As an actorvist, performer, producer, writer, anti-bullying activist, animal -rights advocate, motivational speaker,  and influencer, I get invited to numerous charity events to support non-profits.
I have a cinema series where I present social justice films and documentaries. The series has gained high profile celebrity support, media coverage, students, social impact leaders.
I received invitations for two fundraisers in March, the  Lo Maximo Awards to benefit the Homeboy Industries, and the Human Rights Campaign (HRC) LA 2022 Dinner. Both of these events were held at the JW Marriott, two floors apart, on Saturday March 12th.
Homeboy Industries has been around for 30 years. Founded by Father Gregory Boyle, it's the largest gang rehabilitation and re-entry program in the world.  
Human Rights Campaign envisions a world with equality for all, especially freedom and protection for LGBTQ+ family. HRC empowers 3 million members and supporters to mobilize against attacks on the most marginalized people in society.
The Lo Maximo Awards is Homeboy's biggest fundraiser of the year, and is an evening full of transformational healing, stories about radical kinship, and literally saving lives.  I co-star/co-produce an indie film TURNOVER, which features a Homeboy character. In fact, when TURNOVER screened at Panafest, I invited Homeboy trainees to attend.
Human Rights Campaign has fundraising dinners nationwide, with headquarters based in D.C.
Since the time frame of both events was the same, I decided to pay my respects to Lo Maximo first on the way upstairs to HRC, where I had purchased tickets waiting.
A friend of mine with the media had suggested I walk the carpet at Lo Maximo, that it would be greatly appreciated, since I'm knowledgeable about the courageous work of Homeboy.
I had already donated screenplays from the Stanley Kramer Film Collection, and celebrity memorabilia to the HRC dinner. One curated item was a Season 7 episode of "Grace And Frankie" script signed by my idols Lily Tomlin and Jane Fonda. Ironically, Jane and Lily were co-hosting the Lo Maximo Awards.
.A friend of mine, James, who offered to assist, met me at The Marriott.
Upon arrival, I noticed several picketers outside the hotel.
They were holding "Anti-Gay" signs. I realized they were Right-wingers protesting the HRC ceremony. With the scary "Don't Say Gay" bill passing in Florida, and the banning of life affirming queer literature in Texas,, I knew the HRC Dinner needed my full attention.
Our LGBTQ+ youth need protecting more than ever. The gay community is under vicious and relentless attack.
The moment James and I walked into the lobby, a lovely woman greeted us. "Are you hear for Lo Maximo ?" We said "yes" and I headed to the carpet and spoke to the media about the important inspirational work of Father Boyle.
After spending solid time being interviewed, a man came walking towards me and asked "HRC?"  As in "are you attending the HRC event?"
He abruptly pulled me off the carpet and said "come with me" to a private area away from the crowd. James followed close behind. This man began to question me as to what I was doing there. A second later, a larger man, who said his name was Steve Hernandez, hotel security also questioned me, and said, "I'm trying to help you. Prove you're legitimately supposed to be here."
I argued my position, showing him physical invitations to both Lo Maximo Awards, and the Human Rights Campaign Gala.
Steve looked me over, and said with puzzlement "I can't believe anyone would be invited to both events." This stunned me. He seemed to be making a discriminatory assumption that the supporters of Homeboy would never support the HRC.
Since I'm recognizable, a crowd began to gather around, one of the photographers asked, "What's going on?"
A few moments later, a woman named Paloma, introduced herself as the hotel manager, and informed me I wasn't welcome at either event. She escorted us to the hotel lobby and said that's where I was welcome, no other area of the hotel. That if I argued, I'd be removed altogether.
I informed her she was making a mistake. I was expected upstairs, and had silent auction items to oversee, and tickets waiting. She didn't believe me. Paloma said "You're not allowed to go upstairs. Whoever your contact is, will have to escort you up there."
She continued to watch us suspiciously, as I called Nam, with HRC who was the point person.
After he came to the rescue, Paloma had the nerve to follow us upstairs and scrutinize. When she realized I was telling the truth, had tickets and donated items, she came up to us and looking right at me said, "We will allow you to stay, on one condition. That you don't go back to the Homeboy event, or any other areas in the hotel."
I was treated like a hardened criminal about to rob a bank. Nam turned to her and snapped "This is not appropriate. You can't accuse and mistreat guests at our event."
We stayed at the HRC Dinner, it was a major success, and the items sold. However, I'm still traumatized by the chain of events.
It's been almost one month since the hotel security and staff humiliated me.
It's hard to believe that Father Boyle would approve of the way I was treated, if he knew about it.
I was marginalized, made to feel less than, without explanation.
At this point, all I care about is getting a formal apology from the hotel.
Nam put my assistant in touch with the special event manager at JW Marriott/ Ritz Carlton.
He did answer back originally, but has yet to connect with me directly.  Or follow up with an apology.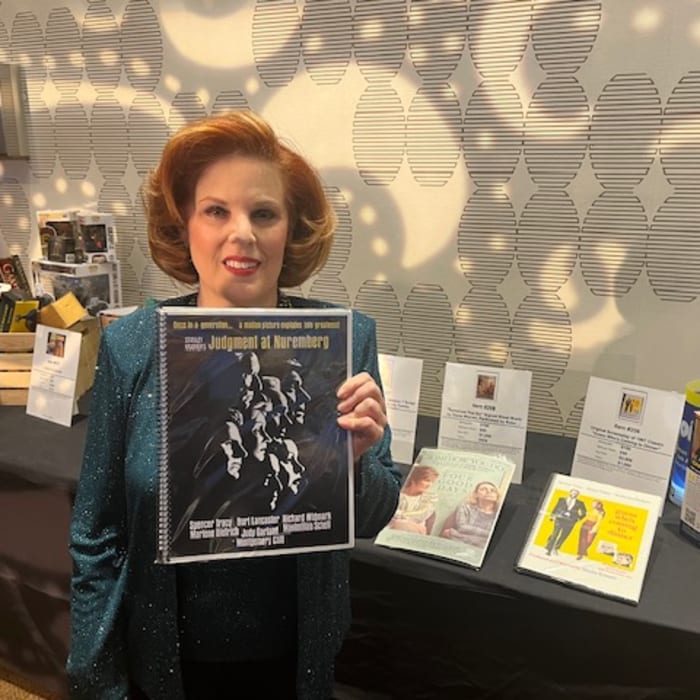 On the JW Marriott website, their mission statement focuses on representation for the marginalized, diversity, equity, inclusion, women's empowerment, advocating for people with disabilities, equality for all.
Obviously, the hotel manager and security at the JW Marriott LA LIVE doesn't live up to the hotel's mission statement.
They need to be educated that both events are intersectional, plus take responsibility and be held accountable for their actions.
My question is, in the times we find ourselves, will the Marriott get away with their demeaning behavior, or will they be on the right side of history by offering an apology?
By Kat Kramer
Katharine "Kat" Kramer is a former Miss Golden Globe Ambassador. She is the daughter of legendary filmmaker Stanley Kramer, actress/producer Karen Sharpe-Kramer, and the Godchild/namesake of screen icon Katharine Hepburn. Ms. Kramer is the founder of "Kat Kramer's Films That Change The World," an international cinema series to showcase motion pictures that raise awareness of important social issues. She has starred in four solo shows, and launched "My Duet With Mick" for Los Angeles Women's Theatre Festival.
Kramer has starred onstage extensively, including her award winning performances in "The Miracle Worker," "The Diary of Anne Frank," "Great Expectations," and "The Vagina Monologues." Kat created the role of "Frances Rye" and multiple characters in the popular web series "Child of the 70's."She has appeared in films such as "Going Shopping" "Little Fockers" and the award winning short films "Mother's Day Memories," "Fate's Shadow," and the film "Fate's Shadow: The Whole Story." Ms. Kramer won for Best Supporting Actress at the 2019 Love International Film Festival for her role as "Fran" in the indie feature TURNOVER, currently streaming on Amazon Prime. She recorded an album of Mick Jagger solo songs and rare Rolling Stones covers called GEMSTONE. An animal rights advocate, Kat re-imagined the theme song "Bless The Beasts and Children" as an anthem for wildlife welfare groups. Kat's musical parody salute for the legendary Lily Tomlin was the featured premiere episode that launched the HMP Celebrity Showcase youtube channel. Ms. Kramer recently launched "Kat Kramer Comedy" and is acting/co-producing the anthology series "Civil Disobedience," plus numerous other film projects she is acting in and producing. Kat will continue to present her cinema series "Kat Kramer's Films That Change The World" with current theme #SHEROESFORCHANGE.
Kat serves on the advisory board of the LA Press Club, The Lavender Effect, and The Los Angeles Women's Theatre Festival.