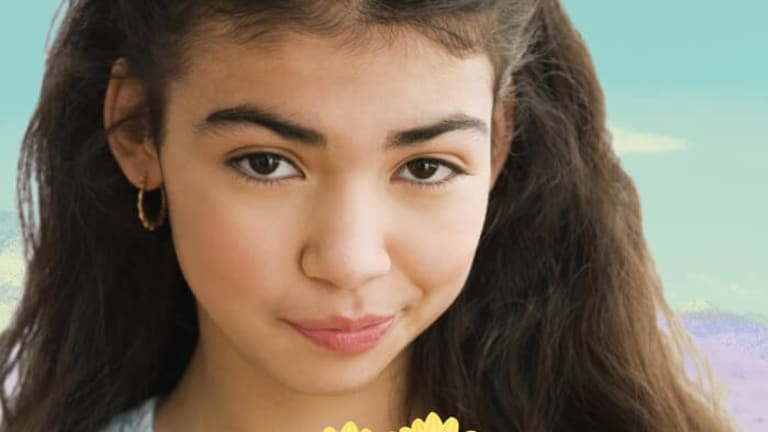 New Girl on Salt Flat Road
Tween novel star Lola Zola is back. . . and this time the New Girl on Salt Flat Road rocks her world.
by Marcy Winograd and Jackie Hirtz
The sequel to the tween novel Lola Zola and the Lemonade Crush from Brown Girls Publishing debuts May 21, 2015
In Brown Girls Publishing's latest tween novel by educators Marcy Winograd and Jackie Hirtz, 11 year-old Lola Zola is caught between her mother who doesn't want her to grow up too fast and the "new girl" who is too fast—shoplifting, make-up, boys, boys, boys.
In the first book, Lola Zola and the Lemonade Crush, Lola hawked powerful pucker potion (aka lemonade) to rescue her parents from the jobless blues. In this second novel, the zany 6th grader's quest is far more personal.
Lola wants a bra, but her mother won't buy her one, reminding her that she's "not quite ready." Ouch. But Lola isn't giving up – she's even praying for her pancakes to become cupcakes. When her prayers go unanswered Lola and her BFF, Melanie, realize they'll be the only girls at school without bras. Yikes.
Just when they've become used to being called "Flatty Patties," a new girl with a great figure moves in next door in the sleepy desert town of Mirage. "Queen Pauline" as Lola and Melanie call her, hails from Malibu and lives tween life in the fast lane. She flirts with all the boys, including Buck, Lola's secret crush from the lemonade war days.
Before Lola knows it, Lola is also racing to womanhood, crashing into the law and making a spectacle of her fugitive self.
A sometimes irreverent middle grade novel, New Girl on Salt Flat Road and its zany star Lola Zola encounter everything from body image anxiety to shoplifting to mother-daughter conflict to alcoholism and first crush jitters. It isn't easy being a tween, but it's still a lot of fun.
Lori Coleman, author, film editor, mother of two daughters says, "The characters are deep, and the story tumbles into new stories with many lessons along the way. I laughed and cried throughout this coming-of-age novel, in which Lola and her best friend Melanie meet Pauline, a fast tween who rocks the slow desert town of Mirage. I love Lola and rooted for her as she struggled with body image issues and navigated the emotionally charged terrain of a mother-daughter relationship."
About the Authors
Marcy Winograd, a former congressional peace candidate and current community organizer, teaches English to special education students at a public high school in Los Angeles. In Marcy's class, students tell their life stories in poetry and debate animal testing and other charged issues in persuasive essays.
Before introducing the writing of Pablo Neruda and Langston Hughes to her students, Marcy broadcast news on both commercial and public radio stations, such as Pacifica's KPFK and an NPR affiliate, where she earned three Golden Mike awards, the broadcast industry's top honors for writing and reporting.
Marcy lives with her union-side labor lawyer husband Ira "Buddy" Gottlieb, texts with her stylish daughter Gina, and cuddles with her three rescue cats who compete for attention before bedtime.
Jackie Hirtz, M.S. Ed., a former elementary school teacher, is a writer and writing coach. She discovered the power of the written word when she first began writing poetry at age nine, thanks to her wonderful grandmother Martha who gave her all the encouragement in the world.
Jackie's credits include Disney, The Los Angeles Times, Canter and Associates, and the Brentwood Media Group. She has also written for companies and non-profit organizations, including educational material for both students and teachers. Jackie has also worked in the field of public relations. Together, she and Marcy wrote for children's television, including Nickelodeon's animated series "Doug."
Jackie believes that good books help make the world a better place because they open our minds and hearts. When she's not writing, reading or teaching, Jackie is training her puppy to become a registered therapy dog as well as a Reading Education Assistance Dog (R.E.A.D.™)
The authors are available for school visits, library visits, book clubs and literary events. For author visits, please contact Jackie Hirtz at catapult.us@gmail.com or Marcy Winograd at winogradteach@gmail.com.
New Girl on Salt Flat Road is available in both paperback and for the Kindle on Amazon, as well as on the publisher's website.
For more information please visit our website.