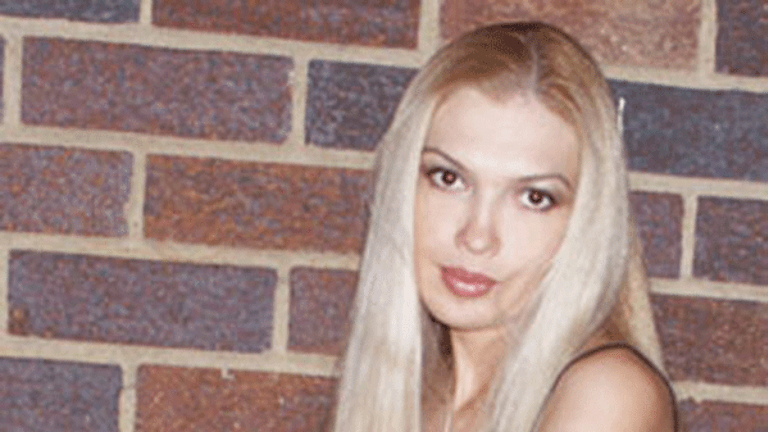 Valentina's Dream: A Russian Valentine's Day Story
Russian Valentine: Russian ladies enjoying courier-delivered roses will be members of online dating services with overseas "boyfriends."
On the chilly morning of St. Valentine's Day, when their western sisters dig their pretty noses into outrageously expensive bouquets of red roses, dutifully delivered to their city offices by stressed couriers, most Russian women will be lucky to get a card and a chocolate rose from a supermarket.
Valentine's Day in Russia is a reason to party and celebrate (read: drink and dance till early hours of the morning) but flowers will have to wait until March 8, International Women's Day, an official public holiday in Russia when men try to be gentlemen and let women relax from home chores.
Probably, the only Russian ladies enjoying courier-delivered roses will be members of online dating services and the flowers will be sent by their overseas boyfriends. I am using the term "boyfriends" loosely here, as most online romances only flourish in cyberspace, with splashes of courier-delivered roses and chocolates being the only real things women might get.
Russia, fresh from Perestroika, opened its borders in the early '90's. It meant Russians no longer needed exit visas from the government to leave the country. Straight away, a whole universe of dating services started to offer introductions to beautiful Russian women who wanted to marry western men.
To an outsider, this might have looked like a way for women from a poor country to find a better life, but in truth what these women really wanted was to find a husband and start a family. Surprisingly enough, given Russia's history of equal rights for men and women since the Revolution of 1917, Russian family paradigms remained rigidly centred around a man's role as provider, and a woman's role as wife and mother, so much so that successful career women feel inadequate if they do not have a husband and kids, and no amount of career success can make them feel good about themselves.
Fast-forward twenty years. Russia lost its "superpower" status but managed to shrug its dread of Perestroika and rebuild itself into an open and modern society. Moscow consistently tops the lists for the number of billionaires and cost of living, and Russian President Vladimir Putin scored the #1 spot on the 2013 list of Forbes' Most Powerful People. We may laugh at the travails of the Olympic Torch but no one argues that the facilities in Sochi are world-class.
But what about family values? They are still the same as they were 20 years ago. Russian women are still desperate for marriage and kids. The infamous Russian laws against "gay propaganda" are coming from the same center: trying to maintain the traditional nuclear family and reverse the demographic crisis: there are 92 males to every 100 females between the ages of 15 and 64, and 46 for every 100 women 65 years and over.
Russian men are well aware of these demographics. A Russian woman in her early 30's told me about her first date with a young Russian man: when she refused his request for late-night drinks at her place, he blatantly scolded her: "You shouldn't be that stiff; there are not enough men in Russia."
The desperation of Russian women in their pursuit of family is what Tina Fey lambasted in the 2008 movie Baby Mama, the only difference being that Russian women want to have both a husband and a child─and one without the other isn't considered an option.
Thus, online dating services offering Russian women introductions to western men never run out of pretty female candidates, most of whom are educated professionals with degrees: those women have an even harder time finding a partner in Russia, as they dream to meet someone who is on their level, or preferably higher.
The problem these women face is that most men they meet are virtual dreamers using dating sites as a cost-effective substitute for porn or phone sex. Most men on dating sites are happy to exchange emails and photos and maybe chat on Skype, but moving a relationship to the real world is something only 1% of them will ever do. The rare happy couples are exceptions to the rule, and, if you asked the women, they probably were diligently dating online for years before meeting a man brave enough to buy a plane ticket to meet her.
So, here she is, the beautiful Russian Valentina: looking into the monitor and dreaming about a man, who will become her everything: a husband, a partner, a lover, a protector and the father of her kids...
Let's hope she'll get some flowers on St. Valentine's Day. At least, it's something real.
Elena Petrova Gold