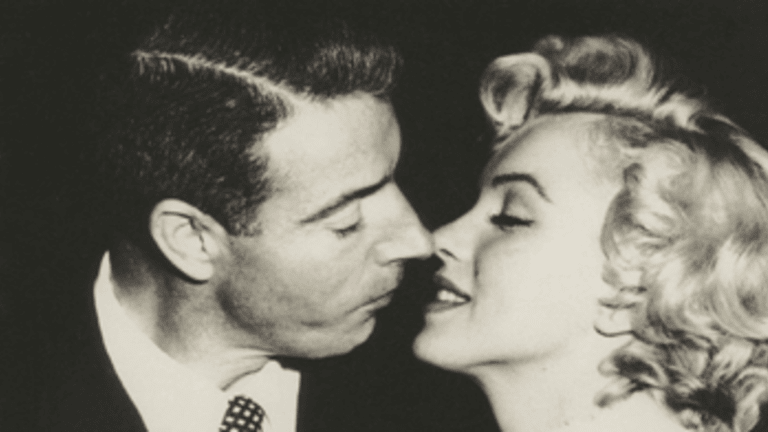 Why Does the 99 Percent Let Athletes, Executives, and Movie Stars Get Away with Huge Salaries?
Walter Moss: When Babe Ruth was asked about earning more than the president, he responded, "I know, but I had a better year than Hoover."
Occupy Wall Street has popularized talk about America's 99 percent versus the richest 1 percent. A study by the Congressional Budget Office in October 2011 detailed the growing income gap between 1979 and 2007. It noted that the fast-escalating earnings of the elite in sports, entertainment, and the corporate world had contributed to this increasing gap. In 1985, Neil Postman's Amusing Ourselves to Death claimed that TV was turning public life into entertainment. Twenty years later, in an introduction to a new edition, his son Andrew argued that all the new media since then had just accentuated the trend.
Our fondness for entertainment (including sports) is nothing new and accelerated following World War I. Large sections of U.S. newspapers were devoted to sports, and some of the largest incomes in the country were eventually earned by sports stars. According to one analysis of the newspaper space devoted to sports in Muncie, Indiana in 1923, such coverage was taking up 13.2 percent of the city's papers as compared to only 3.8 percent in 1890—by the twenty-first century most U. S. newspapers provided even more coverage than those of the Muncie papers in 1923.
The development of the radio and films in the 1920s gave a strong boost to the popularity of entertainment. Although interwar sports salaries were still small as compared to the millions earned each year by top professional players in the twenty-first century, they were still large for the time. In the late 1920s, boxer Gene Tunney received $1.74 million for three years of boxing, and in 1931 homerun-hitting slugger Babe Ruth earned more than the U. S. president. Tunney's bout with Jack Dempsey in 1927 was watched by 145,000 people in Chicago's Soldier Field and listened to by many more on radios in their homes. And the results of such big fights were announced in big front-page newspaper headlines, even in the New York Times.
U. S. silent films with such stars as Charlie Chaplin, Mary Pickford, and Douglas Fairbanks became popular around the world—in the 1920s, they provided 95 percent of all films shown in Britain and 57 percent of those shown in Soviet Russia in 1924. At the funeral in 1926 of silent-film heartthrob Rudolph Valentino, tens of thousands of women turned out, some of them becoming hysterical and fainting, while others were injured in a mob scene at the funeral home where his body was laid out.
Increasingly as the century progressed, entertainers and sports stars earned increasing amounts of money from endorsing products, often with little connection to their professional expertise. Babe Ruth did so in the 1920s and early 1930s; and after retiring, Joe DiMaggio became identified in the minds of millions not only for his past baseball heroics (and having briefly been married to film actress Marilyn Monroe), but also as a spokesman for Mr. Coffee.
In the 1980s and 1990s basketball star Michael Jordan became the leading celebrity advertiser of all time. He not only advertised Wilson sporting goods, Gatorade, and Nike athletic shoes, products an athlete might have some insights about, but he also endorsed a wide variety of other products including those of McDonald's, Coke, Wheaties cereal, MCI telecommunications, Ball Park Franks, Hanes underwear, Chevrolet vehicles, Rayovac batteries, Oakley sunglasses, and Bijan, which featured a Michael Jordan cologne. His relationship with Nike went far beyond simple endorsements and included his own Jordan brand of Nike shoes and apparel, for women as well as men. A business newsletter in mid-1998 estimated that Jordan would earn about $42 million from his sponsors for a year's efforts. In its June 22, 1998 issue Fortune magazine estimated that during his career Jordan had been responsible for generating at least $10 billion as a result of his economic impact on everything from increased basketball ticket sales to the promotion of various goods and services.
Sports Illustrated's2011 "compilation of the 50 top-earning American athletes by yearly salary, winnings, endorsements and appearance fees," indicated that the top three earners were golfers Tiger Woods ($62,294,116) and Phil Mickelson ($61,185,933), and basketball star LeBron James ($44,500,000). In all three cases, their endorsements earned them far more than their sports salaries and winnings. In the case of Woods $60 million of his earnings came from endorsements.
By contrast, most contemporary film people, including directors and stars, earned most of their money from their film work or tie-ins to it. According to Vanity Fair in 2010 directorsJames Cameron and Steven Spielberg earned $257 million and $80 million, respectively. Cameron's tie-in earnings included toy licensing fees for the film Avatar, and in Spielberg's case, Universal-theme-park royalties and consulting fees. The top film star earner was Johnny Depp, who made about $100 million, primarily from three films, Alice in Wonderland, Pirates of the Caribbean: On Stranger Tides, and The Tourist ("one of the year's bigger flops," in the words of Vanity Fair).
Advertisers pay celebrities big money because they think we—the 99 percent—are going to be influenced by what they say, even when they pitch products about which they have no expertise. According to the New York Times"last year Super Bowl ads cost companies about $3 million for 30 seconds," and "Chrysler's two-minute spot featuring the rapper Eminem was among those that received the most Super Bowl attention last year, and it helped begin what has been a strong sales year for the recovering company."
To pay $12 million for a two-minute ad might seem like a lot of money to any of my fellow 99 percenters, but then again 111 million TV viewers were watching the game, and at least some of them were not muting the ads (indeed, some people tune in to the Super Bowl mainly for the ads). Besides, advertising costs are just passed on to the consumers when they buy the products companies have paid large amounts to convince them that they need.
Our fondness for sports has also produced big salaries for college coaches. The latest example is the contract announced in late November 2011 for The Ohio State University's new football coach, Urban Meyer. The New York Times stated that his annual salary will include "$4 million in base salary, bonuses … and lump payments in 2014, 2016 and 2018 [at least $26.65 million spread over six years]. The deal is worth more than three times the $1.32 million that the university's president, E. Gordon Gee, made in 2010." The Times referred to aUSA Today story that indicated from 2006 to 2011 the average pay for major-college coaches jumped from $950,000 to $1.47 million, an increase of almost 55 percent.
One former college president quoted by the Times stated that "there's an unrestrained salary march, where universities are trying to superimpose an entertainment industry on an academic structure. Any salary in that range [of Meyer's] is excessive." But The Ohio State president defended the salary by saying that "we live in a world of markets and opportunities."
In the final analysis, top-notch entertainers (including sports figures), like the corporate elite, earn astronomical salaries because of their presumed market value. And who drives the market? We—the 99 percent—do. As long as we're willing to pay what we do to be entertained, whether in stadiums, arenas, movie theaters, on TV, or other venues, then the elite entertainers are going to earn the big bucks. When Babe Ruth was asked about earning more than the president, he responded, "I know, but I had a better year than Hoover." But it was not just having a good year that earned him his salary—his $80,000 in 1931 would be worth a little over $1.1 million today—but many Americans valued him more.
What we spend our money on reflects our values. If many of us value college sports more than the quality of a college education, then football coaches are going to earn more than professors or even college presidents. The French thinker Joseph de Maistre once wrote that "every country has the government it deserves." A cynic might paraphrase by saying "every society has the economic inequalities it deserves." Or perhaps more appropriately, we could quote the cartoon character Pogo, "WE HAVE MET THE ENEMY AND HE IS US.
Walter Moss
Republished with permission from The History News Network.