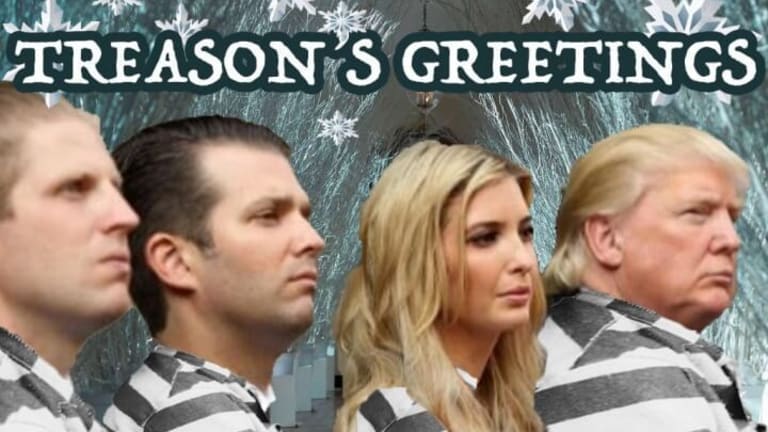 Treason's Greetings from Your First Family
Berry Craig: By the time Big Bad Bob and his grinchy gang of "17 angry Democrats" get the goods on us, we'll have flown the friendly skies of Aeroflot to a Black Sea beach
Forget Mueller time and that "smocking gun." We're prepaid with Voyages Via Vlad.
For our ruble, it's the top travel agency—just the company for that drop-everything-and-go, vacation-on-the-lam. VVV specializes in one-way travel to countries without extradition treaties with the U.S. or ones run by accommodating dictators who'd never send you home if the price is right.
By the time Big Bad Bob and his grinchy gang of "17 angry Democrats" get the goods on us, we'll have flown the friendly skies of Aeroflot to a Black Sea beach where you'll find us tanning in our Speedos instead of stuck stateside in striped suits and getting all pasty in the Big House.
Proprietor Vladdy P. promises to help us with our Russian for only few extra kopeks. We're already practicing on our own with Rosetta Stone.
[dc]"M[/dc]erry Christmas" is spelled счастливого Рождества in Russian and pronounced "schastlivogo Rozhdestva."
So from our new Sochi dacha to your house, next year, or whenever we've gotta get out of Dodge, "schastlivogo Rozhdestva!"
Berry Craig