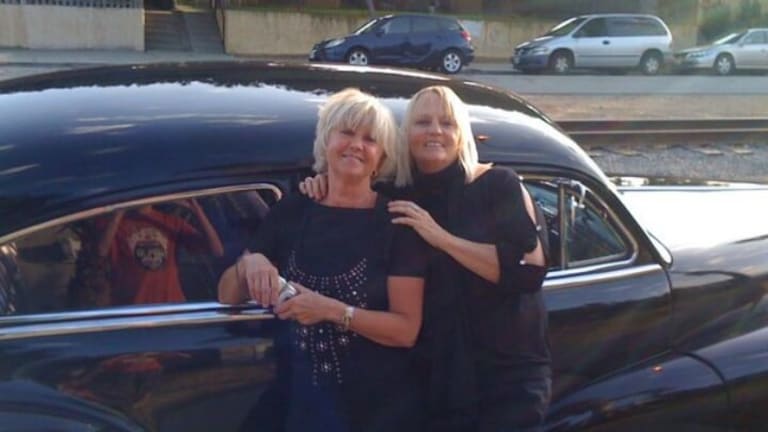 Celebrating Irene's Life
Dick Price: But as we were all saddened by Irene's passing, two women were hit hardest—her mother and her daughter.
The passing of my former wife, Irene Friberg, hit us all hard.
As we were taking turns bidding farewell to Irene in the intensive care unit last Monday, I thought I would recall some of those many happy moments we had together when we were married years ago.
When my turn came, I started out by telling how we met. At the meeting after the AA step study meeting back when I was running the Gratitude Retreat, I would be sitting at the head of the table at Coco's or Carrow's or whatever it was, as I was a big shot in that particular small pond.
Three weeks running as we waited for the omelets and hash browns to come, I noticed that this beautiful Swedish woman had taken the seat to my right, looking at me intently—as only Irene could—saying nothing but clearly waiting for me to say something. And eventually I did say something.
I had planned to go on from that story to others about the 17 years we spent together as a married couple and the years afterwards as friends raising our daughter Linnea together. But I couldn't press the words through my tears. It's hard to lose someone so young. Irene was just 65.
I appreciate the expressions of condolence and love and support from dozens and dozens of people whose lives were touched by Irene. I especially appreciate the hearthfelt message my current wife—and Irene's friend—Sharon recently published.
But as we were all saddened by Irene's passing, two women were hit hardest—her mother and her daughter.
From Sweden, Irene's sister Britt-marie writes of having to travel home to Jönköping, to tell their nearly 94-year-old mother Britta that she has lost a second daughter far too young, after losing older daughter Gunn years ago. Now her youngest daughter is gone as well.
And then there's our daughter Linnea. Just 23 years old, with a biology degree from UC Riverside, working in a flower shop as she cared for her mother and prepared for graduate work in the medical field, Nea has lost the central figure in her young life.
Apparently, we have raised Nea well as she is standing strong, taking care of her mother's affairs and preparing for a ceremony to honor Irene's life on this earth with us.
Nea's GoFundMe campaign centers on preparing for the festive service her mother wanted. Her focus is on what her mom would want, but there will be standard legal expenses—and other legal expenses for a possible wrongful death lawsuit—and crematorium costs as well.
Please join me in helping Nea with those expenses.
Dick Price