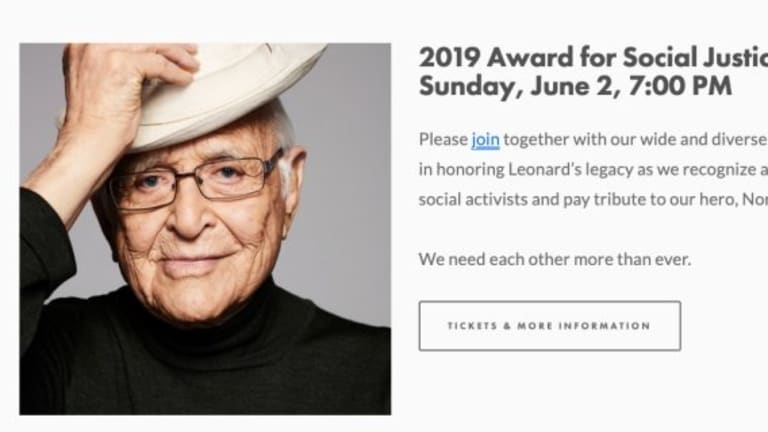 After Activists' Memorials, What Legacies?
John Seeley: Their departures leave immense voids that survivors and mourners attempt to annul with cries of "Viva!" or "Presente!" It's a sincere and heartfelt sentiment, but giving substance to those words, transforming a ritual into a reality of posthumous presence, is a more challenging matter.
"The good is oft interred with their bones" – Shakespeare (per Marc Antony) "Julius Caesar"
The last few years have been marked by many commemorative services for the titans of the peace movement we have lost, the celebration of life of Blase Bonpane on the Sunday of Memorial Day weekend the latest of them. Among the foremost California casualties
Tom Hayden (2016), whose courageous and clear-sighted anti-war and social justice leadership spanned six decades;
Stanley Sheinbaum (2016), who likewise was a strategist and thinker (not to mention fundraiser) for peace in many arenas from Indochina to the Middle East:
Betty Warner Sheinbaum (2017), who though content to recede into the background at public events, was Stanley's partner and often guide and mentor over a half-century of activism; philanthropist and
progressive leader Aris Anagnos (2018), an anti-fascist soldier in the 1940s who never ceased to battle imperialism, militarism and other forms of repression at home and abroad through many channels.
Only a little earlier (Dec.2014) the peace and justice community lost Rabbi Leonard Beerman, its longtime moral compass, described by one religious scholar as bearing "the fire of prophecy."
Their departures leave immense voids that survivors and mourners attempt to annul with cries of "Viva!" or "Presente!" It's a sincere and heartfelt sentiment, but giving substance to those words, transforming a ritual into a reality of posthumous presence, is a more challenging matter.
While all of them lived long, full and fulfilling lives with countless accomplishments, these are people immersed in unending struggles. Their departures leave immense voids that survivors and mourners attempt to annul with cries of "Viva!" or "Presente!" It's a sincere and heartfelt sentiment, but giving substance to those words, transforming a ritual into a reality of posthumous presence, is a more challenging matter.
¡Presente! literally means "here" or "present" in Spanish. There is a long tradition in Latin American movements for justice of invoking the memory of those who have lost their lives in the struggle. It is used in the ritual at the gates of Fort Benning, Georgia, saluting those martyred by graduates of the School of the Americas. As names are called and we respond: ¡Presente! We mean that they are here with us, not forgotten, and we continue the struggle in their names.
The phrase "May his memory be for a blessing" (Zee-khro-no lee-vruh-khuh in Hebrew) is often said to commemorate the departed. As Michael Safyan – a software engineer but also a rabbi's grandson – elaborates: "we are …expressing our desire that that person's memory and the actions that they performed while they were still alive will inspire us… to carry on their legacy of committing good deeds; that there will be future good deeds [on] the foundation of good deeds in that person's life." But as Rabbi Susan Goldberg noted at Blase's memorial, a pious wish is too passive: "We have to MAKE someone's memory a blessing" by our own acts inspired by or modeled on theirs. "We can even dedicate a joint action to them," she suggested afterward.
Some of the departed heroes were able to organize, in a way, their own afterlife: The Anagnos activism survives in part via an ongoing cost-free home for social change groups that Aris initiated in 1989 at the 3rd Street Peace Center and rededicated 20 years later in memory of his super-activist spouse under the umbrella of the Aris and Carolyn Anagnos Peace Center Foundation. Its endowed Culver City building not only shelters a host of groups dedicated to peace, legal aid, political art and Greek activism, but also offers space for progressive film showings, phone banking, art shows, potlucks and organizing meetings of many kinds.
The Sheinbaums, who committed many millions to causes over their lifetimes, bequeathed a sizable portion of the residue to such groups as the local ACLU Foundation, where Stan had headed the Board for 10 years.
But self-funding of meaningful memorial projects is not an option for most progressives. Nonetheless, Rabbi Beerman is remembered through the Leonard I. Beerman Foundation for Peace and Justice, supported by family, members of the Leo Baeck Temple congregation he served from its inception for 37 years, and admirers of many creeds wishing to perpetuate his work for peace, human rights and social justice. The Foundation gives an Award for Social Justice in Action and this year – in fact, TONIGHT, June 2 – SEE BOX --- inaugurates Fellowships for Peace and Justice, with stipends, for less-renowned activists.
While there is no Hayden Memorial Foundation, there is a Hayden fellowship at Brave New Films, whose founder Robert Greenwald explains that awardees need not be film-makers but, in Tom's spirit, should be organizers – ideally skilled on social media. Tom's widow Barbara Williams continues support for the sort of projects he would embrace – most recently fund-raising for Get Lit, a program bringing poetry to inner city schools. She adds that Tom's 501(c)3, the Peace and Justice Resource Center, remains in good standing and a possible vehicle for appropriately Haydenesque work.
Presente!—In Part
So we can see, in various ways and to varying degrees, that some of the good works they did lives after them, and has not been interred with their bones. And yet, looking at their legacies one may wonder, what's become of their concern with international peace?
The wide spectrum of issues recognized by the Beerman awards – voting rights, student hunger, livable incomes for the poor – is, no doubt, in perfect accord with the Rabbi's own broad and deep vision of social justice, which also encompassed homelessness, fair housing and the death penalty, to cite a few examples. And Hayden, it's true, went on after the Vietnam War subsided to quarterback the earliest struggles for rent control and solar power, to promote gang truces and criminal justice reform, to center his work in one period on writing and organizing around environmental issues. He would have loved to see poetic self-expression promoted at inner city schools.
However, we should not forget that Stan Sheinbaum's activism began with disillusionment and dissent over the Vietnam War, that the same catastrophe shaped Hayden's growth as a thinker and organizer, that Beerman was a co-founder of the Interfaith Center to Reverse the Arms Race, and a Vice President of the Jewish Peace Fellowship, while Aris devoted vast quantities of time, energy and funds to battling US military intervention in Nicaragua and El Salvador, also the turning point that shaped Bonpane's activist career.
If they were here and healthy today, wouldn't they all be focusing much of their energy on Trump's reckless militarism—his odious embrace of the bomb-and-bonesaw bunch in Saudi Arabia running a starve-and-carpet bomb campaign in Yemen, his saber-rattling threats to enforce a putsch in Venezuela, reprising the repressions of interventions in Chile, Guatemala, Salvador etc etc.? And wouldn't they be challenging the drift toward war with Iran, opposed by almost all our traditional allies, and at risk of plunging the volatile Middle East into a catastrophe even bloodier and more useless than the Iraq debacle?
At the Bonpane memorial, Rev. James Lawson—a mentor to Martin Luther King and close colleague in interfaith work with Beerman—said Blase's life was most fully celebrated by continuing "his soul-force struggle for the soul of the nation," pursuing the mission Blase's life embraced – "that this empire must be demolished."
Perhaps it's time for a deep discussion among the spiritual heirs and disciples of our lost bold peace-makers – all those who feel their presence still, or the need of their presence—to reflect on what we can learn from their examples. Who knows what might come out of it? Could be a Hayden memorial anti-war campus organizer, could be a Betty Sheinbaum memorial traveling anti-war art show, could it be a primary campaign modeled on Stanley's own anti-Vietnam Congressional run?
Whatever small first steps might be taken, the larger lesson from those we've lost is that peace is the priority. Though the threat of war competes (unsuccessfully, in the media) with the other Trumpian threats—to abortion rights and to climate change – we 'recognize that, since wars always bolster short-term support for the President, a war now would only improve the odds of a second Trump term, exacerbating threats to all kinds of domestic issues, indeed the survival of civil liberties, civil rights and a democratic society.
The luminaries of the peace movement no longer marching can be our guides and mentors still. Those who survive them must reinvigorate and rebuild resistance to war. If we fail to do so now, what we risk is not only blood and treasure, but the survival of a society where is there is any political space to resist.
John Seeley
TONIGHT! June 2, from 7 to 9 PM, Leo Baeck Temple,
The Leonard I. Beerman Foundation Award for Social Justice in Action is presented to a person whose words and actions reflect Beerman's courage and commitment to social justice. The first award went to civil rights hero and Congressman John Lewis in 2017, and the second will be presented tonight to writer/producer Norman Lear for his groundbreaking achievements in progressive television, film and philanthropy.
The inaugural Fellowships for Peace and Justice will be presented to Jewish Currents editor Jacob Plitman; co-founder and CEO Rachel Sumekh of Swipe Out Hunger, a non-profit fighting the unpublicized but real problem of hungry college students; and Stockton Mayor Michael Tubbs, who overcame challenging odds (son of a teenage mother and incarcerated father) to become a mayor at the age of 26, and advocates for such radical policies as universal basic income.