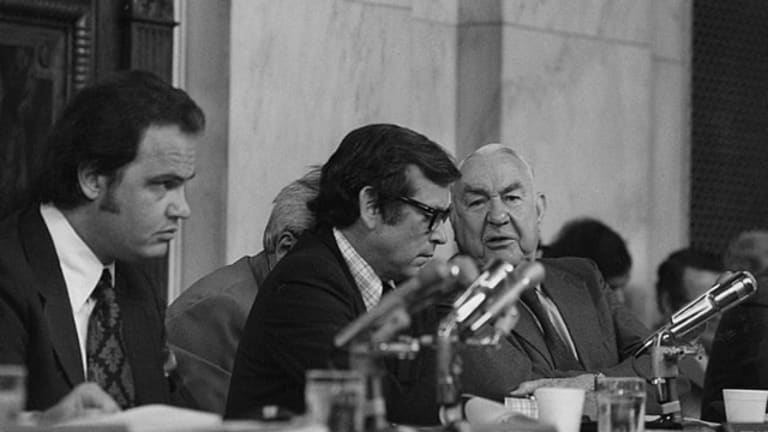 Now, Youth Must Teach Us How to Preserve Our Democracy
Now more than ever, we need a new generation of youth to come in and wash the stains of hypocrisy, cronyism, ignorance and arrogance.
I am a political junkie. No matter how content I am comfortably ensconced in my ocean side apartment in Malibu I cannot let go of the one profession I dedicated four decades of my life to in an effort to hopefully make some positive contributions to humankind.
Being a hopelessly disappointed yet willingly irresolute idealist I refuse to abandon my quest to contribute to passing along to future generations a workable democracy. Yet I find that quest buffeted by the ebb and flow of relentless tides that willy nilly either pound you into the rocks or carry you to the beach.
As I follow, like a schoolchild, the currents that are threatening our fundamental democratic governmental system a sense of déjà vu settles in. I have actually been here before.
In 1973 I was bedridden for six months recovering from a broken neck that required that I wear an upper body brace to stabilize a cervical fusion that had come within less than an inch of paralysis, dashing my hopes and dreams of being a professional athlete.
Having narrowly missed being drafted due to the fact that Nixon put an end to the war in Vietnam in January of that year (when I was plotting moving my peace-loving, long-haired, anti-war body to either Canada or Sweden) I was now faced with adjusting my dreams to something at least peripherally more intellectual than physical.
Lo and behold, as if through divine intervention, a gift wrapped answer to the prayers of frustration that had consumed my very existence would appear each day on all three television networks in play by play coverage of the unfolding tragedy that had threatened our nation.
I was introduced to Senators Ervin, Baker, Montoya, Inouye, Talmadge, Gurney, and Weicker, Chief counsel Sam Dash, and minority counsel Fred Thompson. Little could I have known that over the course of my public service I would work with or for, and/or meet all of these individuals.
I had grown up in a Catholic household in Northeast Philadelphia where a picture of President John F. Kennedy adorned a living room wall perched underneath a crucifix and a picture of Pope John XXIII. I was an altar boy and either served mass on mornings before school or attended mass each morning. So distrust of Nixon came by our household honestly.
My admiration for those Senators on the Watergate Committee grew with each passing hour. I lived to spend hours upon hours each day all summer following both the hearings and the accompanying analysis.
I had won a contest when I was 12 for the most newspaper subscriptions and a busload of us headed for a two-day trip to Washington, DC. I had attended the first Earth Day celebration in 1970 on the DC mall. I attended college in Georgia and the 14-hour car ride would have us passing the nation's Capitol at all hours of the day and night as we made our way around the Capitol beltway. As we would pass through I remember passing cars that had special tags attached to their license plates that identified US House of Representatives or US Senate and I recall thinking to myself one day I would be privy to one on my '65 Chevy.
I became a model student and was awarded a Governor's internship during the 1976 session of the Georgia State Senate, met former Governor Jimmy Carter, ended up traveling with the Peanut Brigade to New Hampshire, and eventually working in the Carter Administration in Washington.
I would spend 22 years in DC, my career would involve working for two Presidential administrations, two Governors, two US Senators, and the US Conference of Mayors. I remain active in local politics and have written hundreds of political articles for Huffington Post and nationally acclaimed newspapers and written two books on public policy. It has consumed the greater part of my life. While Watergate would open a new vista for my life's ambitions, I shall never forget the moment that stuck me the most. It was not John Dean or Alexander Butterfield, it was an unknown political operative named Gordon Strachan who worked for Nixon Chief of Staff Bob Haldeman.
He was a 29-year-old lawyer from California and though he was 10 years older than me he reminded me a lot of myself. He looked like a California kid, and I was intrigued by his appearance and his position. I thought to myself, one day I would be where he was.
But what struck with me more than anything was as he was closing out his testimony Senator Montoya asked him if he had any advice for young people who might be considering a career in public service. Of course this made me sit up straight and devour every word. Quite succinctly and without the slightest hesitation he replied, "Stay away."
I was dumbfounded, frozen in my confusion. He had it all, he had an opportunity to make a difference. Why was he bursting my bubble, shattering my ambitions? No, this can't be, as a baby boomer I was part of the generation that was needed in the worst way to go there and clean the place up. The challenge was to tackle the mismanagement and corruption and make things better, not to stay away.
After my initial shock and disappointment I made a commitment to myself that I would not follow his advice but rather would devote my energies and intellect towards changing the system, making it better.
I stuck to my guns and tried my best to be the epitome of a patriotic public servant. And today, now more than ever, we need a new generation of youth to come in and wash the stains of hypocrisy, cronyism, ignorance and arrogance and restore the basic principles and rights that are slowing being stripped away by a cynical public and a greedy political class.
As the all important mid-term elections approach, let us hope that the 1/6 Commission will inspire a new political renaissance that restores the principles of the founding fathers to both the letter and spirit of the democratic principles which serve as the backbone of our republic. Let today's challenge be not to "stay away" but rather to "get involved." This is the challenge we must encourage our youth to pursue.