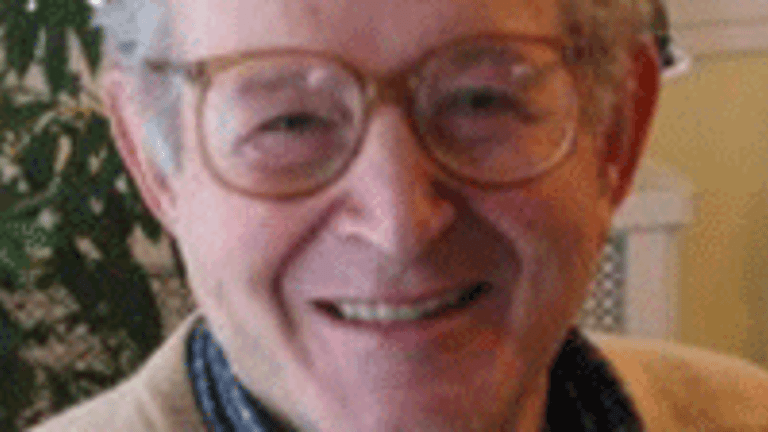 Murray Polner: Advocate for the Vulnerable
A child of poor Russian immigrants, CUNY alumnus and Korean War vet, he advocated passionately for the vulnerable — the homeless, military vets, and animal rights.
We were saddened to learn this weekend of the passing of Murray Polner, a long-time educator and historian, who wrote and edited books and articles with moral force on Vietnam vets, pacifism, the arms race, Branch Rickey's role in ending baseball's color line, and other topics close to his heart.
His sons, Alex and Robert, wrote to say that Murray died early May 30 at a Long Island hospital, as peacefully as he hoped this world could be. He was 91.
For the past five years, Murray has regularly contributed articles to LA Progressive. We enjoyed publishing his insights, always grounded in a compassionate understanding of history, always standing up for the little guy, always looking to make the world a more peaceful place. We encourage you to read some of Murray's work collected here.
We'll miss our connections with Murray.
Dick Price & Sharon Kyle
His son, Robert, provided this obituary:
Murray was the founding and only editor of Present Tense magazine, from 1973 to 1990. The broad-minded, liberal magazine was published by the American Jewish Committee, covering Jewish life around the world with heart, cogency, and thoroughness. When the American Jewish Committee, the publisher, ended the publication, the organization was left with only its Neo-conservative Commentary magazine. The Times covered the closing of Present Tense, partly because there was a hint of a possible political motive. This was the ascendant Reagan era, and it was not long after a controversial Present Tense cover featured a caricature of the president.
Another piece looked critically and thoughtfully at the influence of major American Jewish organizations, including the AJC. If it perhaps upset the magazine's owners, Polner would not be likely to have regretted publishing it, given his instincts as a fiercely independent editor, writer, and historian with exacting standards.
A child of poor Russian immigrants, CUNY alumnus and Korean War vet, he advocated passionately for the vulnerable — the homeless, military vets, and animal rights.
Polner was also the author, coauthor, or editor of at least eight books by my count. One of the most memorable was No Victory Parades: The Return of the Vietnam Veteran (Holt, Rinehart & Winston, 1970), as it was the first book to consider the plight of recent and future veterans of an unpopular war.
The book consists of oral-history interviews with former soldiers, grouped under chapter headings "The Hawks," "The Doves," and "The Haunted." He wrote — with characteristic moral force — on the concluding page, "…of this I am certain: never before in American history have as many loyal and brave young men been as shabbily treated by the government that sent them to war; never before have so many of them questioned as much, as these veterans have, the essential rightness of what they were forced to do." The book drew criticism from the right and praise from left-leaning reviewers. To his gratification, it influenced scholars who went on to investigate mental-health and other problems particular to this group of military veterans, such as what was later termed post-traumatic stress syndrome. He also collected and edited original writings for a book on the amnesty question, titled When Can I Come Home (Doubleday Anchor, 1972).
An unwavering pacifist, anti-war writer and activist, and vegetarian since his military service during the Korean War, he also wrote, with Jim O'Grady, a biography of the Berrigan Brothers, Disarmed & Dangerous: The Radical Lives and Times of Daniel and Philip Berrigan (Basic Books, 2007), as well as a sterling biography of one of his baseball heroes, titled Branch Rickey: A Biography, which Jimmy Breslin later praised (in his own book on Rickey). In this laudatory biography, my father argued that Rickey was motivated principally by his religiosity and moral convictions in breaking baseball's color line.
My father often wrote letters to newspapers and op-eds about subjects of war and peace. A recurring theme was his opposition to a military draft, which he viewed as a prelude to another America war led, inevitably, by what he called America's "arm chair hawks." He also also relied upon by reporters for his opinions and knowledge. Less than a week before he died, he dictated another letter to his youngest child, Robert, over the phone and had him send it in to the New York Times, urging the paper's editorial writers to take up a cudgel against brewing Trump administration plans for war with Iran. He hoped to do more writing against the Washington "consensus" about the value of a far-flung US military presence around the world, when he finally succumbed to an infection.
Murray was the child of poor immigrants, Alex and Rebekah (Meyerson) Polner, who fled from Russia after the Bolshevik Revolution and he was raised in Brownsville, Brooklyn with his older sister, Mildred. In addition to Tilden, he attended CCNY (graduating in 1950 with a BSS degree); The University of Pennsylvania (MA, History); The Russian Institute, now Harriman Inst., receiving a Certificate of Graduation there (1967); and a Ph.D. from Union Institute & University (in Russian History, 1972). He was in the U.S. Navy Reserve from 1947 to 1952, and the U.S. Army from 1953-1955, serving during the Korean conflict in Japan.
In addition to editing Present Tense magazine for the AJC, he was the editor of Fellowship magazine, published by the Fellowship of Reconciliation, from 1991 to 1993.
He taught at Thomas Jefferson High School in the late 1950s and early 1960s (a ten-year period), and was an adjunct professor at Suffolk Community College, Brooklyn College, and Queens College in the second half of the 1960s. He then served as Executive Assistant to the First Chancellor of the New York City Public Schools, worked closely with the Board of Ed president, Seymour Lachman, and was most proud of his contributions to a student bill of rights as well as the introduction of night schools for teenagers who held daytime jobs.
He is survived by his wife of more than 68 years, Louise (Greenwald) Polner, their three children, Beth Polner Abrahams, Robert Polner, and Alex Polner, and six grandchildren.
Robert Polner