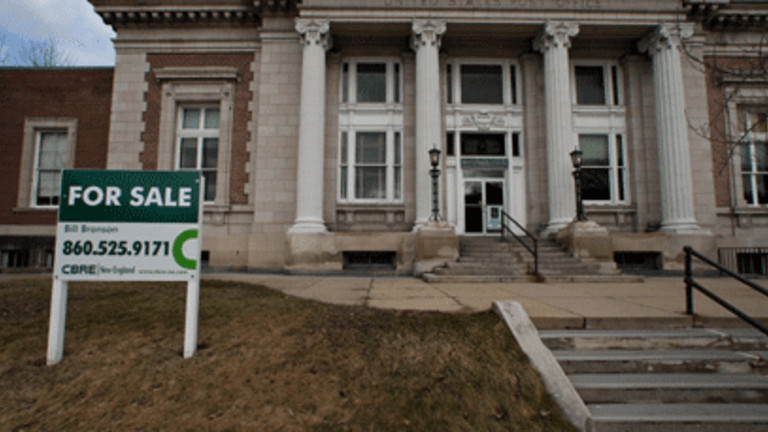 Senator Feinstein, Help Save Our Postal Service
Carl Matthes: The press has generally reported that USPS is broke, going under. Others say the real truth is that USPS is being "bled dry by a law passed in the 2006 lame duck session of Congress."
Who hasn't heard of the dire straits of the United States Postal Service (USPS)?
The USPS was established in Article I of the Constitution. Benjamin Franklin was our first Postmaster General. Until 1971, the USPS was under Congress and funded by taxpayers. Since 1971, the USPS has been a self-supporting government enterprise, with USPS receiving no direct support from taxpayers, i.e., no federal tax dollars. With 36,000 retail locations the USPS relies on the sale of postage, products and services to pay for operating expenses.
Amazing! A government agency which does not receive federal tax dollars!
Then, in 2006, politicians began practicing the Art of Politics, i.e., the art of producing laws where transparent political action becomes veiled: enter the Postal Accountability and Enhancement Act (PAEA). PAEA was passed in less than 48 hours. There were no recorded votes. This act transfers $5.5 billion each year from the USPS to the U.S. Treasury. As of September 2012, the Treasury held $45.3 billion in the Postal Service Retiree Health Fund.
Market forces came into play and, as expected, the viability of USPS was not immune from the Internet, private sector delivery corporations and the draconian PAEA. The USPS began defaulting on its annual payments to the Treasury.
By 2010, the USPS had cut the number of career employees by nearly 20 percent...a loss of 129,000 jobs. In addition, it had a deficit in the billions and one of the solutions advanced to gain cash flow and reduce expenses was the selling of hundreds of post office properties. By 2012, USPS reported to Congress that more than 600 buildings nationwide had been "earmarked for disposal." (USPS Properties For Sale currently lists 41 buildings and 11 parcels of land for sale. Reviving an old adage, "We had to sell the USPS in order to save the USPS.")
Could privatization be on the horizon?
According to Save the Post Office : "All of these properties that are being sold are fully paid for. They were purchased with U.S. taxpayers dollars...The USPS doesn't even have to pay property taxes on these subject properties."
Gary Brechin, founder of the Living New Deal Project, speaking to Dennis J. Bernstein in the March 1, 2013 of Consortium News, said: "There is a growing grassroots movement to save the USPS from right-wing Republicans who want to privatize it and turn over its most lucrative pieces to the likes of Fed Ex and United Parcel Service. Fed Ex and privatizing advocates have lobbied Congress to make this happen."
And now the plot thickens.
News outlets report, "The government has entered into a contract with a real estate firm to sell 56 buildings that currently house U.S. Post Offices. The sale of these properties should bring in billions of dollars and a 6% commission to the company handling the sales." But, this is no right-wing Republican corporation! "In charge of selling the facilities for USPS is CB Richard Ellis Group, one of the world's largest real estate companies, chaired by San Francisco financier Dick Blum. CBRE, which has worked with the post office since 1997, was awarded the exclusive contract to market Postal Service facilities in 2011. Blum is married to Sen. Dianne Feinstein, D-Calif., a relationship some critics of the post office have duly noted."
According to CBRE, "Historically, USPS has worked with multiple real estate service providers. The new contract enables USPS to consolidate these activities with one service provider."
"Selling larger facilities is a means of getting cash flow and reducing our expenses," explained James Wigdel, a USPS spokesman in San Francisco. On its website, CBRE's shows Sausalito's main post office, priced at $5.2 million, two in Fresno for a combined $2.9 million and one in Los Angeles for $8.3 million. The Los Angeles property is the Nat King Cole Station located at 265 S.Western Ave. It is a large parcel of land in the center of Koreatown, the most densely populated square mile in all of Los Angeles. Trumpets the website, "265 represents a truly unique opportunity to capitalize on the future transformation of a burgeoning neighborhood."
So, where do we stand?
The USPS is managed by an independent Board of Governors of 11 members. Nine are appointed by the President, no more than five from one political party. There are four vacancies on the Board. Of the six presidential appointments, only one, Dennis Toner, was appointed by President Barack Obama. His term expired December 8, 2012. That leaves President Obama with some choices.
In 2006, Congress put the potent PAEA into motion. This prompted USPS to sell properties under their control to raise cash. Richard Blum advised the USPS on what properties to sell. The properties are advertised on a joint CBRE/ USPS website.
The press has generally reported that USPS is broke, going under. Others say the real truth is that USPS is being "bled dry by a law passed in the 2006 lame duck session of Congress."
What can we do?
Senator Feinstein, with a tenure of 21 years, chairs the Select Committee on Intelligence. She is our Senior Senator and a member of the Senate Judiciary and Appropriations Committees. She is a respected and experienced Californian. Senator, can you take the lead in changing the 2006 law?
Carl Matthes
Sunday, 27 May 2013