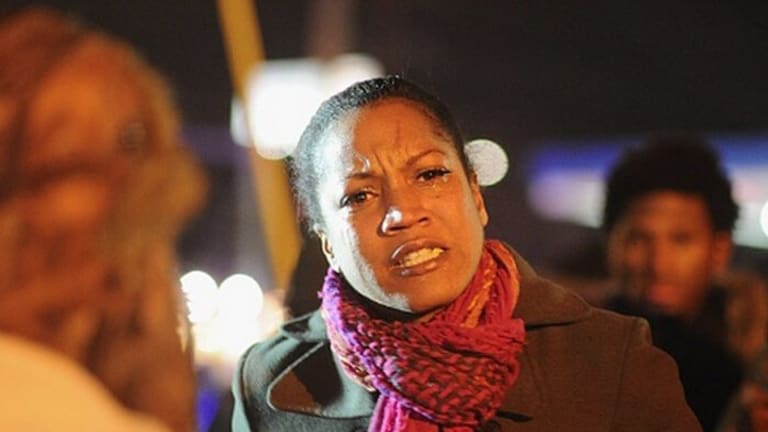 5 Progressive Actions for 2015
Hasira Asheuma: 2015 promises to be a critical year on the progressive battlefront as many wedge issues are already at a fever pitch. Here are 5 key issues that all progressives should be keeping an eye on and getting involved with in 2015.
[dc]2014[/dc] was quite a year for the progressive movement. Progressives saw critical wins all over the country on a variety of issues ranging from minimum wage hikes in several key cities to public safety and abortion right victories.
2015 promises to be a critical year on the progressive battlefront as many wedge issues are already at a fever pitch. Here are five key issues that all progressives should be keeping an eye on and getting involved with in 2015.
#1- Net Neutrality
Probably the most critical and least publicized issue on this list for 2015 is the contentious matter of Net Neutrality. On November 10, President Barack Obama called on the Federal Communications Commission to "recognize that broadband service is of the same importance and must carry the same obligations as so many of the other vital services do," such as electricity and the telephone, and to adopt "the strongest possible" net neutrality rules, a move that was lauded by internet content providers and consumer advocacy groups.
The issue of Title II says the Internet should be created and regulated like a public utility. When public utilities are reliable they create the space for independent voices.
What's at stake? The decentralized nature of the Internet makes it the perfect platform and a democratize voice for the marginalized masses to have a voice. This is why we see the drive to control it. Because of its decentralized nature marginalized people are very much aware of the need to keep it free. However, cable companies (Verizon, etc) who are owned by mega corporations are now making a serious push to restrict an open Internet.
Media is a civil right issue. What we know is that in fact there is no path to victory or change without the visibility and representation that media provides and as long as that media is owned and operated and controlled by the largest internet service providers.
What you can do:
Progressive organization should join Mag-Net here.
Follow the Center for Media Justice for updates: @mediajustice
You can continue to file your own comments on the Net neutrality debate at the FCC website.
#2-Minimum Wage
The most obvious wedge issue in America is raising the minimum wage. In his State of the Union address, President Obama called for an increase in the federal minimum wage from $7.25 to $10.10 per hour. Thirty-three U.S. Senators and 183 members of the U.S. House are sponsoring legislation to increase the minimum wage to $10.10 over two years with an inflation adjustment thereafter.
Turning from politics to policy, raising the minimum wage would benefit a tremendous number of Americans—about one-in-four private sector workers who earn less than $10 per hour. These are the very Americans who have been hit hardest by the economic downturn and need help the most.
What you can do:
Sponsor or support legislation to raise the minimum wage in your state, even if there is little chance the bill will be enacted.
Since localities generally are not empowered to raise the minimum wage (except in California, Maryland and New Mexico), sponsor or support legislation to increase the minimum hourly wage paid to government employees and contractors.
#3-LGBT Rights
Between 1998 and 2012, conservatives used LGBT people as political scapegoats. Right-wingers proposed state constitutional amendments to prohibit same-sex marriage, enacting such measures in 30 states. They also sought to prevent LGBT Americans from working as teachers, tried to block them from adopting children, and even tried to prevent the mention of homosexuality in school biology and social studies classes. Even as recently as last year, conservatives fought to keep gay children out of the Boy Scouts.
But the political tide has turned, dramatically. By a margin of about 55 to 40 percent, Americans now favor same-sex marriage. This margin will grow, and quickly, because Americans between the ages of 18 and 29 favor marriage equality by a margin of 73 to 21. At this point voters, by strong margins, oppose discrimination against gays and lesbians.
Some prominent conservatives have started to recognize that their movement is on the wrong side of history and that continued opposition to LGBT rights is political suicide. But as a Pew Research poll of LGBT people found, the political damage is done.
What you can do:
Sponsor or support state legislation for same-sex marriage.
Sponsor or support state or local legislation to prohibit housing and employment discrimination against LGBT people.
#4- #BlackLivesMatter
Few terms via the Internet or otherwise have harnessed the aspirations, anger and hope of progressives and mainstream alike. This term has also shown us that there is a new generation of activist, with new tactics, new vibrant visions and they mean business. And despite the terms the term has managed to reach a huge cross section of people of all hues and nationalities.
Black Lives Matter was born as a social media response and meant to interrupt a public narrative that criminalizes and devalues Black people's lives in America. If not for the power of "black Twitter" mainstream corporate entities would have completely 'white washed' the news of coming out of Ferguson and NYC if they even would of bothered to cover it at all.
With support from techies, designers, artists and thousands of activists across the country, Black Lives Matter is now an online to offline political movement, affirming the humanity and resilience of Black communities.
Being a critical voice of the movement #BlackLivesMatter have managed to bring to the forefront in a powerful and meaningful way the following issues that otherwise had not been given as much attention in such a powerful and moving way.
What you can do:
Follow the hashtag #blacklivesmatter on Twitter
Get involved at the local level with one of the #blacklivesmatter actions
#5- Police Brutality/ Police Militarization
Police Brutality- The increase in police brutality in this country is a frightening reality. In the last decade alone the number of people murdered by police has reached 5,000. The number of soldiers killed since the inception of the Iraq war, 4489. Five-hundred innocent Americans are murdered by police every year (USDOJ). 5,000 since 9/11, equal to the number of US soldiers lost in Iraq.
Police Militarization- All across the country, heavily armed SWAT teams are raiding people's homes in the middle of the night, often just to search for drugs. It should enrage us that people have needlessly died during these raids, that pets have been shot, and that homes have been ravaged. Nearly 80% of the SWAT raids the ACLU studied were conducted to serve search warrants, usually in drug cases. With public support for the War on Drugs at an all-time low, police are using hyper-aggressive, wartime tools and tactics to fight a war that has lost its public mandate.
Our neighborhoods are not warzones, and police officers should not be treating us like wartime enemies. Any yet, every year, billions of dollars' worth of military equipment flows from the federal government to state and local police departments. Departments use these wartime weapons in everyday policing; especially to fight the wasteful and failed drug war, which has unfairly targeted people of color.
What you can do:
Get involved with your local ACLU chapter
Call for police reform in your locality
Call for Community Policing in you community
Here's to a prosperous and productive 2015- Happy New Year!!!
Hasira Asheuma