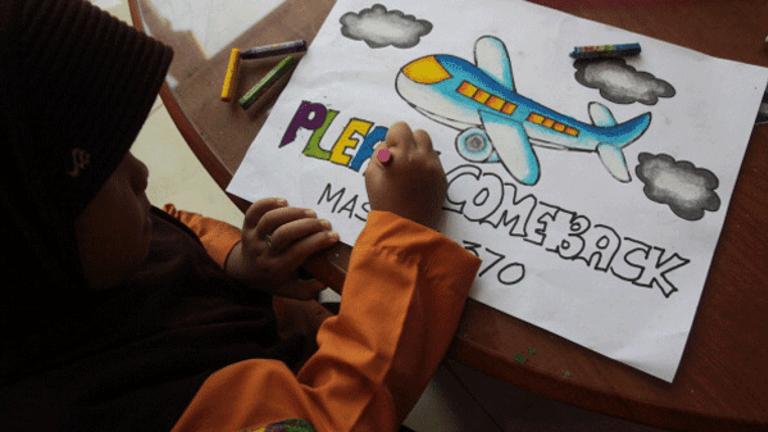 More on the Uyghur Terrorists
Ted Vaill: More and more people are signing on to the belief that the Uyghur were somehow involved in the hijacking of this plane.
Following up on my recent report ("I Have Figured Out Where the Lost Plane Is"), the news in recent hours (CNN, etc.) has finally noticed the Uyghur issue. The lost plane apparently transmitted data six to seven hours after the transponder was shut off at about 1am, at 8 pm local time. So it was not at the bottom of the ocean at that time. CNN speculated that the plane could be anywhere from Mt. Everest in the Himalayas to the middle of the Indian Ocean. Exactly.
A path of the plane north over India heading to Mt. Everest would play upon the Indian hatred and paranoia over Pakistan, which also has nuclear weapons. An unidentified plane flying over India, with no transponder or other identifying feature, would be shot down by the Indians. And if it made it over the Himalayas into Tibet, the Chinese would shoot it down. Where would it be going? Certainly not back to China, a place from which the Uyghurs are desperately trying to escape.
Uyghur-Chinese Conflicts Are Not New
Recent news reports have revealed that 235 Uyghurs are currently in Thailand seeking political asylum after escaping China. They have been trying to get to Muslim Malaysia, where they want to petition UN officials there for political asylum. Two Uyghurs seeking asylum in Cambodia were recently deported back to China, where in a secret trial they were sentenced to life in prison.
In Xinjiang Province, China, north of Tibet, where most Uyghurs live (45% of the population there), the Chinese have adopted a policy of reducing the Uyghur population, to make the Han Chinese the majority. In addition to meeting many Uyghurs in Xinjiang thirty years ago, I have recently met some of them in Lijiang, Yunnan Province, where they are now living. A few weeks ago, a group of Uyghurs attacked Han Chinese with knives in a railroad station in Kunming, the capital of Yunnan Province, killing about 30 and wounding about 140. All of them were killed except one, who was captured. He was a Muslim Uyghur from Xinjiang. Several attempted hijackings of planes by Uyghurs in China in recent years have also been reported.
In 2009, nearly 200 people died in ethnic riots in Urumqi, the capital of Xinjiang Province, and in the past year, at least 100 people have been killed in violent clashes between the Uyghurs and Chinese security forces, who claimed that the Uyghurs were terrorists and separatists. So the conflict, which I knew existed years ago when I visited Urumqi and surrounding areas, is still ongoing.
Were There Uyghurs on the Lost Plane?
CNN has reported that at least one Uyghur, a doctor who claimed to be working in Turkey, was on the lost plane, and I believe there were others. Many Uyghurs do not look Asian, and are more Middle Eastern in appearance, and we know that some passengers on the plane were traveling on false passports. In fact, the 234 Uyghurs now detained in Thailand have refused to say they are from China; they adamantly claim they are Turkish. It is possible that some Uyghurs were on the lost plane being deported back to Beijing, and they decided to take control of the plane to avoid life in prison once they arrived back in China.
Stay tuned. More and more people are signing on to the belief that the Uyghurs were somehow involved in the hijacking of this plane, since it is now clear that it was a "deliberate act" that led to the plane changing course and trying to avoid detection.
Ted Vaill
Ted Vaill is a lawyer in Los Angeles. He is expecting to be sent to Diego Garcia for waterboarding if he is right about where the lost plane is now located. (Just kidding).
Subscribe to LA Progressive's daily newsletter
* indicates required
Email Address *


First Name

Last Name

Email Format
Powered by MailChimp