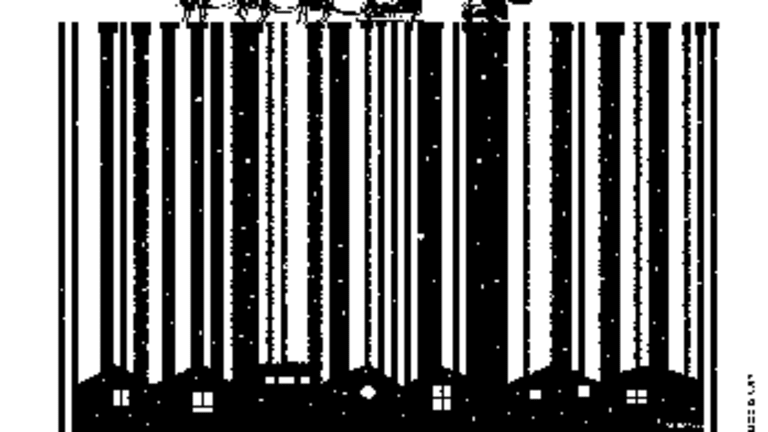 2011: The War on Christmas Continues
Rev. Irene Monroe: The intolerance of a multicultural theme for this holiday has little to do with a heightened renewal of the birth of Christ by the Christian Right.
What's in a greeting?
With Ramadan, Hanukkah, Kwanzaa, Winter Solstice, and Christmas all going on this time of year, one would think that an all-inclusive seasonal greeting emblematic of our nation's religious diversity would be embraced by us all with two simple words -- Happy Holidays.
However, in 2011 the season's greeting is a continued chapter in the culture war spearheaded by what the Christian Right calls the "War on Christmas."
In upstate New York, the Batavia City School District will no longer celebrate Christmas and Hanukkah in classrooms, and the teaching faculty and staff are discouraged from writing and saying "Merry Christmas."
This year the governor of Rhode Island, Lincoln Chafee, vexed his Republican colleagues by renaming the state house Christmas tree a "holiday tree."
"The governor defended his decision by arguing that it is in keeping with the state's founding in 1636 by religious dissident Roger Williams as a haven for tolerance -- where government and religion were kept separate," the Daily Mail reported.
On the Nov. 30, 2011 "CNN Newsroom" broadcaster Carol Costello shared her ideas about the war on Christmas.
"Fox News, as it does every year, went crazy. ...I know, it's ridiculous, depending on how you look at it. As political reporter Jason Linkins writes on The Huffington Post, 'There is no war on Christmas, never was.' He goes on to write, 'in fact, many Christians, myself included, register a basic level of annoyance at the way the Christmas season now stretches back into October because we don't really need a basic reminder of how to properly celebrate the birth of Christ or his divinity on the account of the fact there is a basic concept called faith that we keep in our hearts. ...Is there really a war on Christmas?'"
Well, it depends not only on whom you ask, but also the type of Conservative Christian you are.
Many Christians will argue that the war on Christmas has been going on for decades, but it revved up again with a new band of Christian soldiers in 2005 in praising Fox News Channel's John Gibson's new book, The War on Christmas: How the Liberal Plot to Ban the Sacred Christian Holiday is Worse Than You Thought, the publisher writes:
"Christmas has been declared politically incorrect, and the situation is much worse than you realize. ...At first it was just nativity scenes in the town square and other overtly Christian symbols. But now the secular militants have expanded their war on Christmas to go after things regarded by most Americans -- and even by the Supreme Court -- as innocent symbols of the federal holiday that is Christmas. You can't say 'Merry Christmas' at a school or office anymore; only 'Happy Holidays' is acceptable. No more caroling in public. Friendship trees instead of Christmas trees. No more Santa Claus, treetop stars, wreaths, Christmas music -- even instrumental versions! -- or school performances of Dickens' A Christmas Carol. Even the colors red and green are under attack."
Along with Gibson going after the "Christian haters" and "professional atheists" were the combined forces of the usual cast of suspects like the Catholic League, American Family Association, and Bill O'Reilly -- the Fox News anchor who on his show has talked up boycotts of retailers for not using the words "Merry Christmas."
Using political and economic clout to cripple stores for not showing commercial deference solely to Christmas, the Christian Right desecrated the character of our multicultural holiday season.
In the 1970s, Evangelical Christians were so outraged by the secularization and commercialism of Christmas that they were protesting to "put Christ back into Christmas." But now they want more commercialism for Christ, thus extolling materialism as piety as we see these churches' radical shift from the pew to the marketplace.
In 2009 the American Family Association boycotted Target for using "Happy Holidays" in its advertising. The Catholic League that year boycotted Wal-Mart, and Bill O'Reilly promoted his "Christmas Under Siege" campaign that polices stores that use the phrase "Happy Holidays."
I'm a Canadian; I'm probably not wired into the discussion that seems to be happening here. However, at the risk of pointing out the obvious: Wal-Mart is not a Christian organization. Nor are governments -- people are Christians, not organizations. It's not surprising then that, as a business rather than a Christian organization, Wal-Mart might choose to greet customers with a term that includes as many of their customers as possible, Peter Vogel of Goderich, Ontario Canada posted on the Google blog.
Seen as an attack not only on Christmas but also on Christians, the real question that this cadre of "Christmas saviors" wants to know is which "Christian haters" are on the front lines of this war.
William Donahue of the Catholic League told MSNBC's Joe Scarborough that the problem is "secular Jews who hate Christianity in general and Catholicism in particular."
And Pat Robertson said on his "700 Club" television show that the problem is Muslims.
"If people don't like America and the traditions that made America great, let them go to Saudi Arabia, let them go to Pakistan. Yeah, they can go to Sudan and find a wonderful Muslim holiday."
"Secular progressives are driving this movement," Bill O'Reilly said. "They don't want it as a federal holiday, they don't want any message of spirituality or Judeo-Christian tradition because that stands in the way of gay marriage, legalized drugs, euthanasia, all of the greatest hits on the secular progressive play card. If they can succeed in getting religion out of the public arena..."
Truth be told, Muslims, secular progressives and Jews have never been the folks trying to abolish Christmas. Instead, it was once an extreme group of Protestants -- yes, the Puritans. With the date of December 25 deriving from the Saturnalia, the Roman heathen's wintertime celebration, and with the date found nowhere in the bible stating it as the birthday of Jesus, the Puritan Parliament banned Christmas from 1659 until 1681.
The intolerance of a multicultural theme for this holiday has little to do with a heightened renewal of the birth of Christ by the Christian Right. Instead, it has much to do with a backlash spearheaded by Christian conservatives as the country continues to grow more religiously pluralistic. It's a situation that threatens the centrality of the centuries-long stronghold evangelical Christianity has had on this particularly holiday.
As a Christian, I know that the central message of the birth of Christ is the embrace and celebration of human differences and diversity. And it is with this message that I know all people -- religious and non-religious, straight and queer, black and white -- can be included to enjoy and to celebrate and to acknowledge this season with one simple greeting.
Happy Holidays!
Rev. Irene Monroe