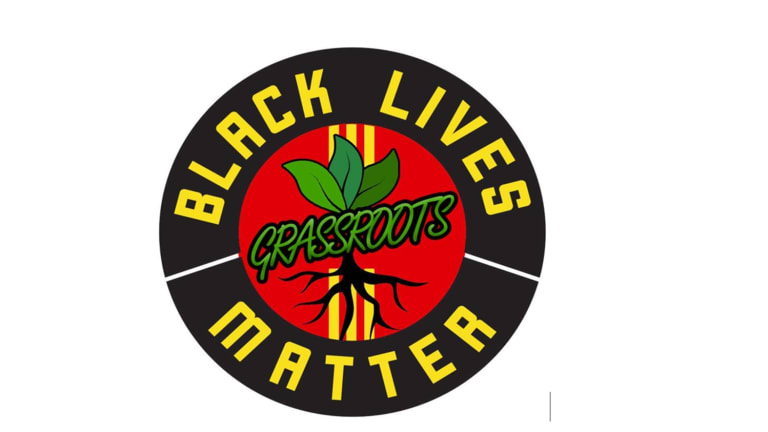 Black Lives Matter Grass Roots Sues BLM Global Network Foundation
A complaint filed by Los Angeles attorney Walter Mosley outlines a scorching trail of fiduciary misdeeds by the Bowers Consulting Firm and Shalomyah Bowers.
The leadership from Black Lives Matter Grassroots announced that it has filed a lawsuit against its namesake (Black Lives Matter Global Network Foundation).
Where and who has control of the multi-millions of donated dollars that poured into the coffers of the Black Lives Matter Global Network Foundation and the administrative stewardship of the money — continues to raise questions of ethics and self-dealing.
"Black Lives Matter Grassroots is Black Lives Matter. We were founded in 2013 by dedicated activists and many of the same people are still doing the work." said Dr. Melina Abdullah "Today, we are demanding the return of the resources that rightfully belong to the people and the movement."
The complaint filed by Los Angeles attorney Walter Mosley outlines a scorching trail of fiduciary misdeeds by the Bowers Consulting Firm and Shalomyah Bowers.
The lawsuit says that Shalomyah Bowers, the board secretary of Black Lives Matter Global Network Foundation, the non-profit organization that acts as the movement's administrative arm, used Black Lives Matter, or BLM, as his "personal piggy bank," and accuses Bowers of "betray[ing] the public trust by self-dealing and breaching his fiduciary duties." The complaint alleges that Bowers has taken control of Black Lives Matter's financial accounts and social media accounts, shutting out its founders and most prominent organizers, like Melina Abdullah. It has been reported that Abdullah, a founder of BLM's Los Angeles Chapter who also heads its grassroots wing, estimates that the Global Network Foundation's financial accounts hold over $100 million.
The Global Network Foundation's board of directors, Abdullah said, "are engaging in self-dealing, enriching themselves off of the backs of people who put their blood, sweat, and tears into this movement." Reported CourtHouse News Service.
BLM Grassroots alleges BLM Global Network Foundation and Bowers engaged in unfair business practices, intentional misrepresentation, fraud, conversion, and unjust enrichment all violations of the California Business & Professional Code Section 17200.
In May, we reported the differences between the now three separate and autonomous organizations that share the same acronym "BLM" and the words, "Black Lives Matter"  — but to be clear, BLM Global Network Foundation, BLM Political Action Committee, and BLM Grassroots are separate organizations.
After exhausting efforts to work with and resolve differences between the organizations, a new fight is ahead of the nine year old social justice movement.
The BLM Grassroots Lawsuit
The case filed in Los Angeles County Superior – Central District alleges "this is a case of a rogue administrator, a middleman, turned usurper, who was hired to collect donations and account for expenditures of Black Lives Matter movement, formally operating as Black Lives Matter Grassroots, Inc. ("BLM").
The court filing goes further into the alleged misdealings of Bower and the BLM Global Network Foundation - attorney Walter Mosley alleges -
These donations were given based on  the well-documented work of BLM and with the intent to further support the work of BLM.
BLM organized the Black Lives Matter Global Network Foundation ("GNF") as a matter of convenience to collect donations and fulfill certain administrative duties for BLM, However, after siphoning off more than $10,000,000 in "fees" from BLM donors. Mr. Bowers decided he could not let go of his personal piggy bank, when more than 300 movement leaders, as well as BLM Founders, insisted that he resign from GNF. Instead, he continued to betray the public trust by self-dealing and breaching his fiduciary duties. His actions have led GNF into multiple investigations by the Internal Revenue Service and various state attorney generals, blazing a path of irreparable harm to BLM in less than eighteen months.
While BLM leaders and movement workers were on the street risking their lives, Mr. Bowers was in his cushy offices devising a scheme of fraud and misrepresentation to break the implied-in-fact contract between donors and BLM. Instead of using the donations for its intended purpose, Mr. Bowers diverted these donations to his own coffers and intentionally took calculated steps to prevent those same resources from being used by BLM for on-the-ground movement work during the Buffalo Massacre and the Jayland Walker protests in Akron, Ohio. Additionally, when BLM confronted this interloper, Mr. Bowers arrogantly changed the passwords of the shared social media accounts, emails groups, website portals and other groups, website portals, and other organizing tools that BLM had built in its nearly ten-year existence. He then hired expensive high-powered lawyers and media consultants to bully the organizers and founders of BLM. As of the date of this lawsuit, Mr. Bowers continues to fraudulently raise money from unsuspecting donors passing himself off as the organization that is doing the work of BLM, padding his own pockets at that of his associates at the cost of BLM's reputation.
According to the Bower's Consulting Firm's website, Bowers lists BLM and others as clients under the work section. The firm's mission is to support progressive causes and campaigns that are tackling some of the biggest political challenges––domestic and international––facing society today.
An online request to speak with a representative of the Bowers Consulting Firm was not answered at the time of publishing.
Listen to Exclusive Audio from BLM Grassroots Press Conference
This story is developing and will update in the coming days.
Photos By @JamesFarrLive