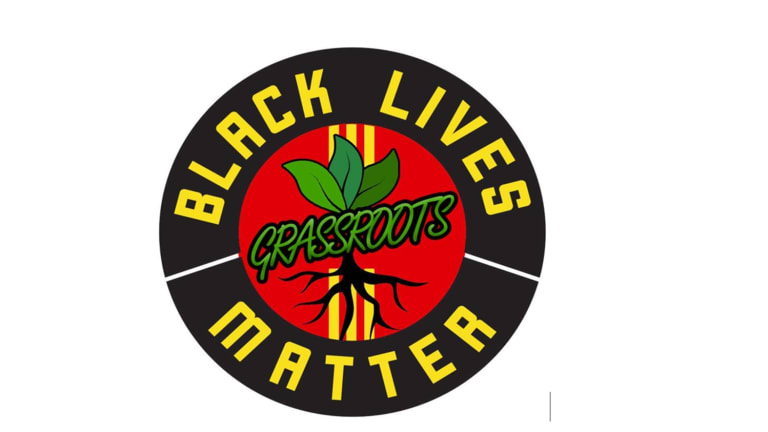 Black Lives Matter Los Angeles Art Installation
Community members in Leimert Park and across LA County will gather to honor the countless names of those whose lives were stolen by police and sheriffs
Los Angeles, CA - On October 23, 2022, community members in Leimert Park and across Los Angeles County will gather to honor the countless names of those stolen by police and sheriffs' violence by raising a fist. Literally. A similar wooden fist which stood over 12 feet tall was created and installed in Brooklyn, MN shortly after Minneapolis police killed George Floyd in 2022.
The artist, Jordan Powell Karis, with a team of other artists and volunteers, will install a newly fabricated metal "Black Power" fist in Leimert Park Plaza this Sunday afternoon. For Powell Karis, who created the original sculpture in Brooklyn, the fist represents power to the people, and "it's the people who made it happen. This is a protest, so this is where we as a community come together in protest."
The gigantic sculpture of a metal fist demands attention and makes a clear statement that pretty much everyone can understand. The piece will not only serve as an ode to the Black Civil Rights Movement and Black freedom fighters raising their fists in the 1960s but it also serves as a reclamation of and recommitment to Black radical organizing and the Black freedom struggle.
The location of Leimert Park is symbolic because original members of Black Lives Matter poured into the streets on July 13, 2013, the day that George Zimmerman was acquitted in the murder of Trayvon Martin. Thousands of people initially gathered in Leimert Park and the Crenshaw District, then engaged in intuitive organizing, shutting down spaces that represented White supremacy, like the Expo train line, the 10 freeway, Hollywood & Highland, and USC. Three days into the organic eruption, people were called together by Patrisse Cullors, Alicia Garza and Ayọ Tometi, formerly known as Opal Tometi, to build a "movement not a moment."
Please join us for the art installation today, Sunday October 23, 2022 at 3:00PM.
What: Black Lives Matter- Los Angeles Black Power Sculpture Unveiling
When: Sunday October 23, 2022 at 3:00PM
Where: Leimert Park Plaza 4395 Leimert Blvd., Los Angeles, CA 90008
Who: Black Lives Matter - Los Angeles, Jordan Powel Karis
Contact:
Sheila Bates • (714) 488-9255 • press@blmgrassroots.org
Black Lives Matter - Los Angeles Art Installation:
A Black Power Sculpture Unveiling