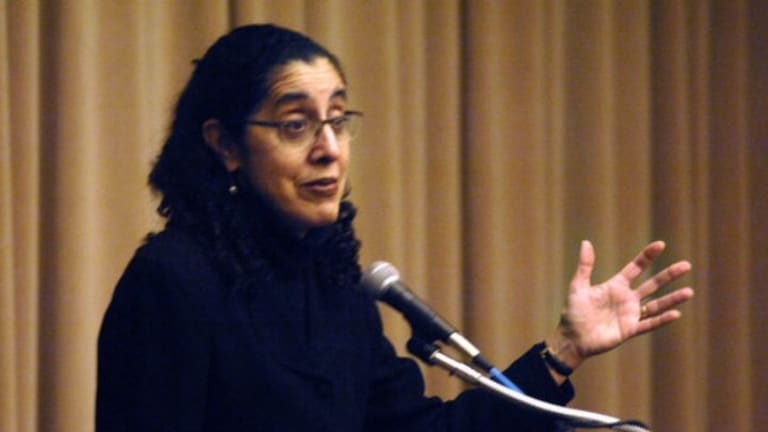 Black Women, Politics, and Power
Sharon Kyle -- Deep inside I wept.  At that moment, I think she sensed, even more than I was able to admit to myself, how deeply I had been wounded.
In 2012, Dick and I went to Providence, Rhode Island, to attend our first Netroots Nation convention. Upon arriving, I discovered they were having a panel session called, "Ask-A-Sista". Of course, I had to go!
It was a positive experience. Truth is, I LOVED IT! But my perception may have been colored by what happened before I got to the conference.
A few days before leaving Los Angeles, after I'd already paid for the trip (flight, hotel, car rental, etc.), I learned that I was was being laid off from a job where I'd worked for 23 years. (For those who don't know me well, long before my activism and law school work, I had a long career in the white male-dominated world of space flight projects, working for NASA's Jet Propulsion Laboratory here in Los Angeles.)
Ignoring my state of emotional distress and financial insecurity (having been laid off just 11 months shy of reaching eligibility for full retirement), I flew to the East Coast to go to the convention anyway.
Deep inside I wept. At that moment, I think she sensed, even more than I was able to admit to myself, how deeply I had been wounded.
In hindsight, I think I was more shaken than I realized.
Dick and I had just arrived at the convention when I saw "Ask-A-Sista" listed on the program. Program in hand, I went searching for the room where the "Ask-A-Sista" panel session was scheduled to begin. As I'm looking around trying to find the right room, who do I spot walking in my direction? None other than famed law professor Lani Guinier! For years, I have admired and respected Lani Guinier—ever since she went through that horrendous ordeal with the Clintons back in 1993 when Bill Clinton withdrew his nomination for her to be the Assistant Attorney General for Civil Rights.
We continued walking towards each other (by the way, there were hundreds of other people milling around, too). When I reached her, I opened my mouth and said "Lani Guinier, I have so much respect for you. I was just laid off after working for 23 years at NASA."
I have no idea how those words came out of my mouth!! What a weird thing to say. That's why, when I look back, I'm pretty sure I was more devastated than I realized.
But guess what she did? She stopped, she looked at me, then did what I never could have imagined she'd do—she opened her arms wide and said, "you need a hug." And then she hugged me.
Deep inside I wept. At that moment, I think she sensed, even more than I was able to admit to myself, how deeply I had been wounded.
Turns out Lani Guinier was also going to "Ask-A-Sista." She was the main speaker. We walked to the panel session together.
Lani Guinier should have been the Assistant Attorney General for Civil Rights back in 1993. She should have gone on to become the Attorney General of the United States. Had that happened, we'd have a better country today. But in her talk at Netroots Nation, Lani reminded us that a better society cannot be built by governmental edict alone, but it requires commitment on the part of the citizenry—all of the citizenry!
She made a strong case that diversity is the strength of this nation—but we consistently minimize its power. Using arguments she later published in her book, Tyranny of the Majority: Fundamental Fairness in Representative Democracy, Lani laid out how collaborative problem solving can change the world. Her talk was the highlight of my experience at Netroots Nation. I have never forgotten it.
Thinking about that experience got me to think about the Left Coast Forum—an annual event I co-founded with my husband, Dick Price, three years ago. Like Netroots Nation, the Left Coast Forum has hands-on trainings, panel discussions, tabling, keynote speakers, entertainment and more. And this year, at our upcoming Left Coast Forum at Occidental College in Los Angeles on October 11, 12 & 13, 2019, we'll include a panel session focusing on the demographic with the largest voter turnout for the Democratic Party—black women.
According to Aimee Allison, Founder and President of She the People and Left Coast Forum 2017 Keynote Speaker, "If you want to know what the possibilities are for this country, beyond Trump, then listen to black women." She says black women are extraordinarily engaged, are following politics, and are the most likely group to vote to support a broad-based justice agenda.
In 2018, women won a record number of seats in Congress. Women outnumber men in our general population. And it's a generally held belief that women dominate the Democratic Party, but more white women voted for Trump than for Hillary Clinton.
Given the new role California will play in the national Democratic Party primary, political discussions at this year's Left Coast Forum are bound to be intense. And there will be at least two groups talking impeachment.
It's gonna be a good one!! But one of the panel sessions I am most enthusiastic to be a part of is the one where black women will be talking about how to restructure Democratic decision making so that we can address the distorting affects that racial and gender inequality play in the current political arena, particularly on the left.
For more information on the Left Coast Forum click here. The scheduled speakers and a full list of activities will be posted during the first two weeks of September 2019.
Sharon Kyle
LA Progressive Publisher