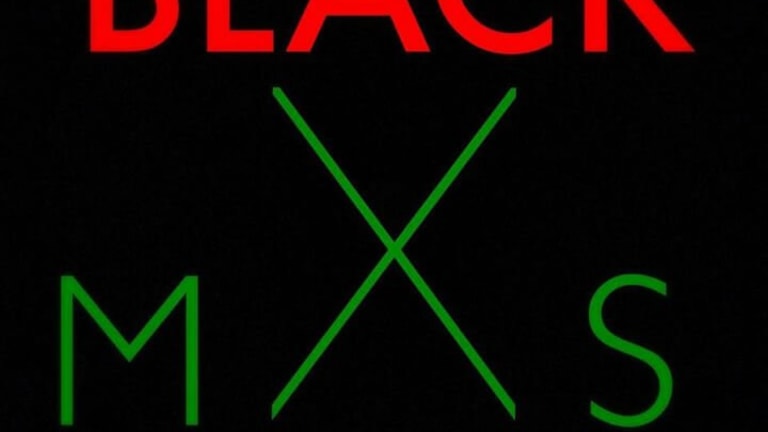 Building a #BlackXmas
Melina Abdullah: Why #BlackLivesMatter is dreaming of a building for a #BlackXMas in the wake of Donald Trump and why you should too.
Why #BlackLivesMatter Is Dreaming of and Building for a #BlackXMas in the Wake of Donald Trump and Why You Should Too
Since its inception in 2013, Black Lives Matter has recognized the killing of Black people at the hands of the police as not simply a question of a few rogue officers, but a part of a system that is built on the backs of Black people. Chattel slavery sought to reduce our Ancestors to workhorses, mules, and dehumanized beings whose labor could be exploited and whose own bodies belonged not to themselves, but to White "masters."
White-supremacist capitalism is driven by profit and there is no more profitable time than the Christmas season.
Following emancipation many were forced into de facto slavery as sharecroppers and kept in a state of perpetual debt and abuse. Attempts to rise up, unite, and resist were met with the harshest of retaliation: lynchings (which counter to popular misconception, were most often in direct response to Black economic competition to White businesses), incarceration (with numerous former plantations converted into prisons, most famously Angola Prison in Louisiana), and the wholesale destruction of Black businesses (as exampled by the burning of Black Wall Street in Tulsa, Oklahoma, in 1921).
These historic atrocities are not simply remnants of the past, but have evolved into our current conditions, where Black people are incarcerated at more than 400% of our population share, where our unemployment numbers are double that of everyone else, where it would take 228 years for the average Black family wealth to equal the average White family wealth.
These statistics are startling and deeply troubling; and we cannot simply accept them. What they point to is that we live under a system of White-supremacist capitalism that exploits Black people as workers and consumers and relies on the police state to secure and maintain its dominance. Quite literally, American policing evolved from slave patrols. Former paddy-rollers, used to catch enslaved Africans who decided to take their own freedom and return them to White "owners" evolved into United States police forces.
On November 8th, White Americans voted Donald Trump into the White House, with 58% voting for him, including the White supremacists who have rebranded their movement the "alt-right." One need only watch this recent Roland Martin (TV-One) interview with Richard Spencer to understand that this political moment is not only about Trump and his appointees, but about the new/old brand of White supremacists that Trump has whipped into a racist, xenophobic frenzy. Spencer's brand of White supremacy exalts "European genius" and proposes that the United States should be left to White people...new "go-back-to-Africa" rhetoric.
Since Election Day, hundreds of thousands of Angelenos and millions around the nation have poured out into the streets in protest. Chants of "not my president" filled the air. The truth is, however, that while protest is important, it must also bring impact. White-supremacist capitalism is driven by profit and there is no more profitable time than the Christmas season. Nearly $700 billion is spent on holiday shopping, accounting for roughly 20% of annual sales, according to the National Retail Foundation.
Americans are socialized to spend (often more than they can afford), becoming voracious consumers, as a part of a holiday season that feeds White-supremacist capitalism. In the end, our mothers will get little wear out of the $100 sweater, our children really don't need another toy, and we are stuck with a bunch of things that clutter our homes and eventually become fodder for landfills, but the corporations have their profits.
This season, more than all others, Black Lives Matter is asking people to wake up, to be conscious of our own economic power, and to protest – not just in the streets – but in the malls. Black Lives Matter is dreaming of and building for a #BlackXMas, where we divest from White corporations and invest in building Black community.
Rather than lining the pockets of Trump and other White-supremacist capitalists, donate to Black-led organizations that are building new, liberatory structures in our communities. Contribute in the names of your loved ones as their gifts. The following are Black-led community-based organizations in Los Angeles:
If you must buy, #BuyBlack. Consider buying a book for your children from Black independent bookstores like Eso Won or cultural items from Zambezi Bazaar – both in the Los Angeles, CA community Leimert Park. Online, both Slay Culture and 50 Black Businesses for Black Friday have published lists of Black-owned small businesses. And let's not forget independent media outlets like the LA Progressive or Black Commentator who consistently deliver content that focuses on our struggle.
From November 25th through January 1st let's build new traditions, that resist the kind of oppression that a Trump presidency threatens and lays the foundation for the kind of world in which we want to live. We're building for a #BlackXmas and we want you to too.

Melina Abdullah