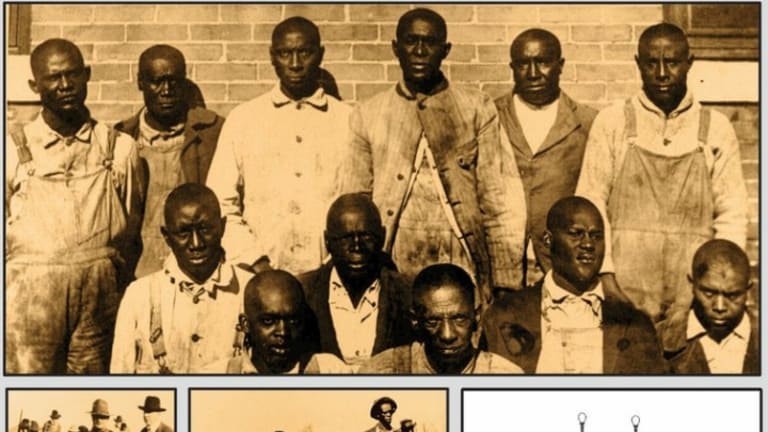 White Allies for Reparations Focus on the Elaine, Arkansas, Massacre
Karen Hilfman: The Elaine Legacy Center (ELC), founded by descendants of survivors, has been working tirelessly to lift up awareness of this horrible event in 20th Century American history.
Helping to Raise Awareness During Black History Month
On the morning of October 1, 1919, in and around the rural farming town of Elaine, Arkansas, an enraged white mob, incited by rumors of a "Negro insurrection," attacked and murdered hundreds of African American men, women and children. They were joined by mobs from surrounding counties and states, and later by 600 federal troops requested by the Arkansas governor to help quell the "Negro uprising."
All told, five white men and anywhere between 200-1000 Black individuals lost their lives over the course of two days. Those who escaped lost family, land, homes, livelihoods, and community. With current efforts underway to identify mass graves, Elaine might be the site of the largest race massacre in American history.
While the Tulsa Oklahoma (Black Wall Street) Race Massacre of 1921 has become a widely acknowledged, ugly chapter in American history, the Elaine Race Massacre of 1919 has not. The facts of this atrocity were well hidden or overlooked by the media and historical accounts, yet descendants of survivors have never given up hope for public recognition and accountability.
The Elaine Legacy Center (ELC), founded by descendants of survivors, has been working tirelessly to lift up awareness of this horrible event in 20th Century American history. Recently, they've been making their mark. In 2019, 100 years after the massacre, the Samuel DeWitt Proctor Conference, a United Nations NGO and organization of progressive African American faith leaders, held a Truth-Seeking Commission Hearing in Elaine with oral history testimony from descendants. With hopes for educational, cultural and economic development, and in partnership with local and national institutions, the ELC is furthering its goals of telling its story and gaining reparations for families and the community.
This year, during Black History Month, the Fund For Reparations NOW! (FFRN!), a predominantly white organization, is helping to shine a light on this especially dark chapter in America's treatment of its Black citizens. "These residents have a passionate conviction to improve their community and leave their mark on the national narrative of Civil Rights," says Alex Freedman of FFRN! about the ELC.
"We are honored to help amplify the work of the ELC and the oral histories shared by descendants of survivors from the massacre."
The Fund For Reparations NOW! is the white ally arm of the National African American Reparations Commission (NAARC), one of the leading Black organizations at the forefront of the current US reparations movement. In addition to its robust support of HR 40, the reparations legislation currently before Congress, NAARC developed a 10-Point Reparations Plan, a "model" for what reparations could look like once federal legislation is passed. Until that time, following NAARC's leadership, FFRN! is working in solidarity to help breathe life into the plan.
The ninth point in NAARC's Plan is "Preserving Black Sacred Sites and Monuments." In NAARC's words: "Black sacred sites and monuments must be preserved as permanent memorials to continuously inform and inspire future generations of people of African descent about this legacy of trials, tribulations and triumph and to remind America of the white supremacist terror employed to obstruct the path to freedom of African Americans."
At the request of NAARC, in line with Point 9, FFRN! has joined forces with the Elaine Legacy Center, not just to help tell its story, but to raise funds toward erecting a permanent and long overdue memorial monument honoring the lives of the African American residents murdered in the 1919 Race Massacre. (In 2019 the ELC had planted a memorial tree which was chopped down in short order and the memorial plaque stolen.) FFRN! is also raising funds to help restore of the historic museum adding interactive oral history and visual displays, and will assist ELC in obtaining additional sources of funding. 
The Fund for Reparations NOW! was founded in 2019 by David Gardinier of Los Angeles, a member of AWARE-LA, to coincide with the 400tth anniversary of the arrival of the first enslaved people in Jamestown VA. Efforts took off in early 2020 via the Fund's Website and Facebook, Instagram and Twitter accounts.
FFRN! has more than 7,000 social media followers, upwards of 400 contributors, and has raised close to $100,000. On July 4, 2020, the organization pledged $150,000 to support the work of the Elaine Legacy Center, and sent its first reparations payment for $50,000 in December. This Black History Month FFRN!'s social media is dedicated to spotlighting the 1919 Elaine Race Massacre. Concerning this project, Jennifer Hadlock from FFRN! says, "In order to ever start on a real path for racial justice, we have to have reparations. A key component of repair is acknowledging the truth and apologizing. I am humbled to be able to amplify the story of the Elaine Massacre."
FFRN! also partners with NAARC and other national organizations such as N'COBRA (National Coalition of Blacks for Reparations in America), the ACLU (American Civil Liberties Association) and HRW (Human Rights Watch) as part of the "We Can't Wait Campaign" to help pass HR 40 in the House of Representatives. HR 40 calls for a government appointed commission to study and develop reparation proposals for African Americans. This legislation has been sitting in Congress for 32 years, re-introduced session after session, first by Rep. John Conyers of MI and now by Rep. Sheila Jackson Lee of TX. But with unprecedented public support and 167 co-sponsors in the House already this year, the time is now. Reparations are centuries overdue. 
In the spirit of Rev. Martin Luther King Jr.'s seminal 1963 "Why We Can't Wait" Letter from a Birmingham Jail, 300 organizations and businesses around the country have signed on in support of the "We Can't Wait Campaign," urging Congress to pass HR 40 now. The "Campaign" is also asking individuals of good conscience to contact their Congressional Reps and urge them to sign on to HR 40 as a co-sponsor. Here is a link to the list of current HR 40 co-sponsors. If they've already signed on, thank them for doing so. 
For more information about FFRN!, the 1919 Elaine Arkansas Race Massacre, or to make a tax deductible reparations contribution, go to FFRN!'s website: www.fundforreparationsnow.org.
Karen Hilfman