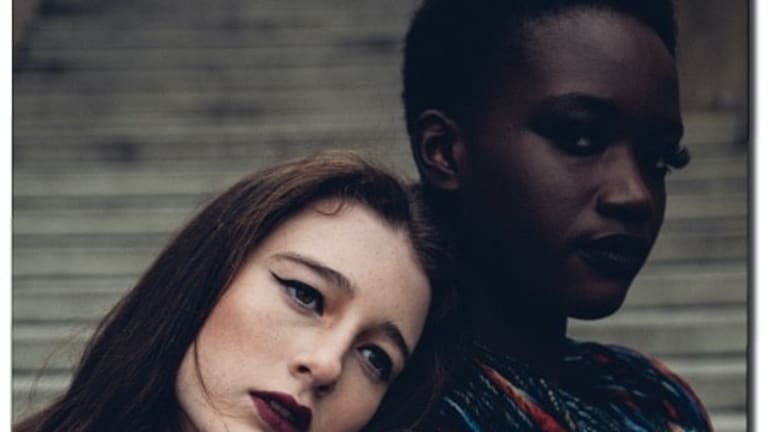 The Trouble With Introspective Liberals
Adam Szetela: Whether one understands their blind spots is irrelevant to whether police departments have grenade launchers, tanks, and bail that a lot of Americans can't afford.
Last month, the Michigan Senate unanimously approved a bill that will require police officers to go through mandatory bias training. As Senator Stephanie Chang put it, "If we can change what goes through an officer's mind when they encounter one of our community members who doesn't look like them, we can change the outcome." Chang's understanding of change is echoed by those in Texas, Florida, Utah, Ohio, Arizona, and other states who want to redirect public funds to those who offer these trainings. Even leaders in the NAACP have called for bias training.
On the one hand, the push for bias training is perplexing since, according to one survey conducted by CBS News, around 70% of police departments already have bias training, including Minneapolis where George Floyd was killed. On the other hand, it's not in line with the research. As Patricia Devin, who runs the Prejudice and Intergroup Relations Lab at the University of Wisconsin, puts it, "The reality is this multimillion, maybe billion, dollar industry has gotten way far ahead of the evidence."
Whether one understands their blind spots is irrelevant to whether police departments have grenade launchers, tanks, and bail that a lot of Americans can't afford.
This is not to say that bias is not real or that bias training does not have real value in certain contexts when it's done right. But, if police violence is the problem, it's unclear how bias training is a solution. As Samuel Singyangwe of Campaign Zero and other researchers point out, there is little to no evidence that shows bias training changes police behavior. Yet, the belief that it does persists like police violence itself.
The idea that police racial bias is the problem is reinforced by a deluge of books that ask liberals to focus on their own racial bias. At a time when buildings were burning to the ground, the bestselling book on Amazon was not From #BlackLivesMatter to Black Liberation by Pulitzer Prize finalist Keeanga-Yamahtta Taylor, a manifesto for those who want to restructure police departments and other institutions through social movements.
The bestselling book was White Fragility: Why It's So Hard for White People to Talk About Racism, a self-help book for introspective whites written by anti-bias consultant Robin DiAngelo. The book was so popular, it sold out on Amazon. Fortunately, Amazon believes that Black Lives Matter too, as long you're not a black employee who wants to start a union. In fact, Amazon now funds the NAACP. So, the bestseller was back in stock soon.
Whether we're talking about bias training for police officers or liberals holding emergency reading groups devoted to White Fragility, the common thread is a fetishistic attention to personal behavior. As University of Illinois political scientist Cedric Johnson, University of Pennsylvania political scientist Adolph Reed Jr.—both past winners of the W. E. B. Du Bois Distinguished Book Award —and other black scholar-activists argue in their work, liberals have been some of the biggest threats to radical social movements in the United States.
They have been threats not because of their unconscious biases, but because their politics often revolve around, as one reviewer of DiAngelo's bestseller puts it, "the type of righteous-sounding injunction that poses little actual threat to current, historically high levels of inequality." To be blunt, whether one understands their blind spots is irrelevant to whether police departments have grenade launchers, tanks, and bail that a lot of Americans can't afford. In the same vein, the recognition of personal blind spots, fragility, privilege, positionality, and so on is not a precondition for effective political work that changes racist and unequal systems. Though, anti-bias liberals often give the impression that it is.
As Johnson puts it, "We are told individuals must correct their flaws before they can participate with others, a view that runs counter to what should be conventional wisdom about human behavior and social movement dynamics. The assumption that the therapeutic work needs to happen first is simply wrong, and there are plenty of examples throughout history and in our own times where we can find imperfect people working to realize and advance their common concerns."
As an African-American woman involved in the recent West Virginia teacher strikes reflects, "[M]y next-door neighbor is a Trump supporter, but she stood right next to me on the picket line. I guess we were able to unite because we had a common goal—if it meant being a little uncomfortable, or being around someone you weren't used to being around, that was okay."
In the same vein, many leaders in the 1960s understood that the internal work now pushed ad nauseum is not a prerequisite for political work. Hence, when Black Panthers Fred Hampton and Bob Lee came into the poor white neighborhood of Uptown, Chicago, they did not come to ask poor white people to unpack their privilege. In fact, they didn't even ask these white people to take the confederate flags off of their dungaree jackets. Lee and Hampton understood that politics is not group therapy.
At a moment when real political change is possible, it's important to focus on reforms that work. These include restrictive state and local policies governing police use of force; laws that prohibit the acquisition of armored vehicles and drones; union contracts that do not give police officers rights that citizens do not have; and massive funding for community programs. In short, this is not an introspective or therapeutic path.
It's an actual political path.
Adam Szetela
Adam Szetela is a writer and teacher. His recent articles have been published by The Progressive and Public Books. His website is Adam-Szetela.com.
Did you find this article useful? Please consider supporting our work by donating or subscribing.