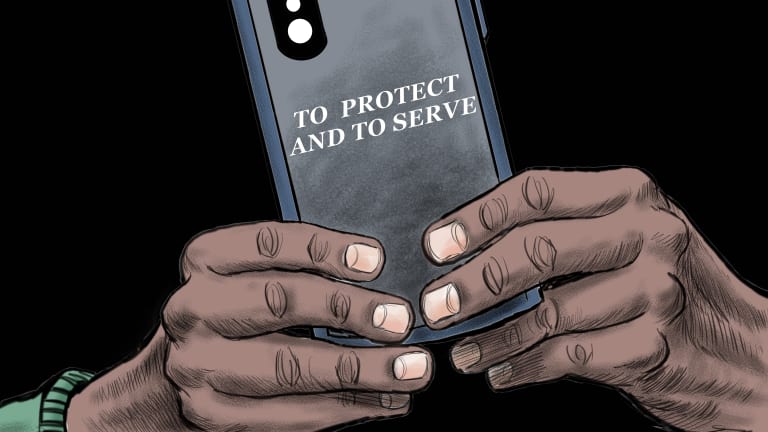 Jayland Walker: An Update
While protesting the shooting of Jayland Walker, Jacob Blake, Sr. was aggressively detained by police which resulted in him being hospitalized.
Body camera footage released by police showed the moment when 8 Akron, Ohio Police officers shot 25-year-old Jayland Walker after he was stopped for a traffic violation on June 27, 2022. The Black Ohio husband was struck by police bullets at least 60 times, killing him.
Seven of the eight officers who shot at Walker are White. Reports of 90 rounds fired have widely been reported but, as yet, this number has not been confirmed by investigators.
Walker was not armed at the time he was shot, sources said.
Two weeks have passed since the police-involved shooting that left Walker dead. Two weeks of pain for the family and the community.
Walker was memorialized and laid to rest on Wednesday. (Watch Memorial Service~Live Stream starts at 1:50 mark)
Walker's family is calling for change, a public apology, and more involvement from the Department of Justice.
Last week while visiting Cleveland, President Biden said, "the Justice Department will take "appropriate action" if an investigation finds that violations occurred in the shooting of Walker.
"If the evidence reveals potential violations of federal criminal statutes, the Justice Department will take the appropriate action. I just want you to know," he said.
For a second weekend, protesters gathered in front of the Akron Police Department calling for accountability and transparency in the police shooting death of Jayland Walker.
The father of 29-year-old Jacob Blake Jr, the 29-year-old Black man who was shot by a white police officer seven times in the back and left partially paralyzed in Kenosha, Wisconsin in 2020 -- along with members of Black Lives Matter Grassroots joined the frontlines demanding justice. While protesting the shooting of Jayland Walker, Jacob Blake, Sr. was aggressively detained by police. Blake Sr., who was hospitalized after being detained by police, has stated that the "police beat him into a seizure…"That was the best beat-up job they could do on me. Send me to the hospital." Blake Sr. told ABC 5. "Well guess what, I'm still out here."
"As a family. We stand for nonviolence. But we encourage protests." A Walker family spokesperson said during a press conference. The family believes Akron police in some cases are being too aggressive towards protesters pointing to a video showing a protester being punched by an officer.
The use of force against protestors is being investigated.
Despite pleas from the Mayor, Police Chief, and some religious leaders, protests, are expected to continue indefinitely.
A stand down is unlikely.
Conversation Live will be embedded with the Black Lives Matter Grassroots contingent from across the nation reporting on the ground.
Stay connected for coverage and reactions from Akron.