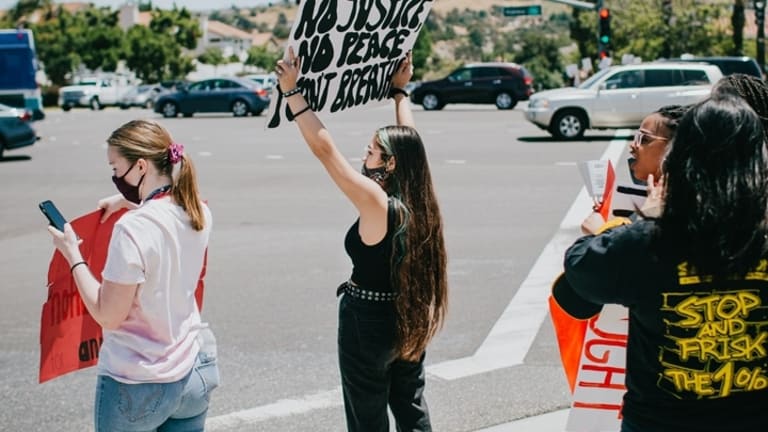 Modern Day Civil Unrest Similar to 60s Movements
Mark Naison: Modern Day Civil Unrest Similar to 60s Movements where people who participated in civil rights actions soon joined other movements
I am tremendously optimistic about the current historic moment because the Black Lives Matter movement has grown to proportions as large, or larger than any movement I have seen in my lifetime, including the anti-war movement of the 60's which it resembles most.
What has been most astonishing has been the number of small towns that Black Lives Matter vigils have been held in, many of them in places where most people would have said protesters would fear for their safety.
In Eastern Long Island, there have been BLM vigils not only in relatively liberal towns like Sag Harbor and Bridghampton, but in conservative enclaves like Montauk and Hampton Bays. Almost all of these protests have been led by young women, many of high school age. And this has taken place all over the US and in many parts of the world.
At last count, my students and former students have participated in 51 BLM actions, more than half in small towns and suburbs. And these movements have forced long needed changes in police procedures and police funding in many states and cities, and this in less than two months.
Now, the movements are also turning their attention to colleges and universities where racist practices have long been tolerated or been too difficult to challenge.
Modern day civil unrest similar to 60s movements where people who participated in civil rights actions soon joined other movements
What is most exciting is that for a significant number of protesters, this has been their first action which has put them in direct conflict with police, public officials and racist and white supremacist hecklers and goon squads and as far as I can tell it has made them firmer in their convictions and enthralled by the culture of resistance they have been part of.
This can definitely have spill over consequences for other justice struggles such as defense of immigrants and, movements to freeze mortgage payments and rent.
To me this uprising most resembles the protest movements of the Sixties where you had people who participated in civil rights actions soon joining the anti-war movement, and then, helped spawn the Black Power Movement, the women's liberation movement and the gay liberation movement.
We are also seeing energy spilling over into campaigns to elect progressive political candidates. I think this movement has far greater depth and lasting power than anything I have seen since the 1960's.
Mark Naison