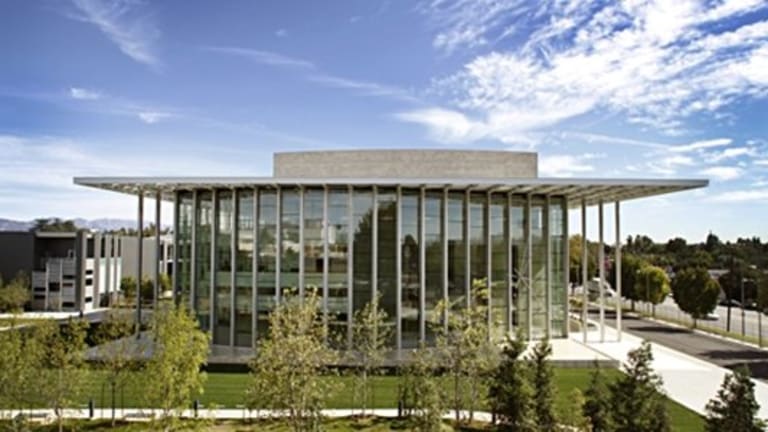 Allegations of Racial Discrimination at California State Northridge
Allegations of Racial Discrimination at Cal State - Dr. Marilyn Joshua Williams says she was being "unseated" as Chair of the department without cause. She is accusing the University of racial discrimination.
As a writer for an online social justice magazine, I am frequently asked to write about issues of race. Recently, I was introduced to a woman who is alleging that she is experiencing discrimination on the basis of race, at her place of employment -- California State University. The woman, Dr. Marilyn Joshua Williams is a long term employee and tenured full professor at California State Northridge. She is also black.
I interviewed Dr. Williams in person and over the telephone on June 28th and June 29, 2012.
At the time of our interview, Dr. Williams, was serving as Professor and Department Chair in the Department of Elementary Education, and is the first black to chair this department at California State University Northridge. When we met, Dr. Williams told me that she was being "unseated" as Chair of the department without cause – there had been no accusation of wrongdoing that she was aware of and she hadn't been in the seat long enough to even have an evaluation – so, she concluded, her removal couldn't have been based on performance.
Williams was elected chair, winning the position by a narrow two-vote margin in May of 2011. Then, in what Williams claims was an unprecedented move, the dean announced that he decided that he would not seat her because he felt the margin was too narrow. Attempts were made to contact the Dean but he was unavailable for comment. According to Dr. Williams, using the authority vested in him as dean, Dean Michael Spagna refused to seat her even though she was elected to the position in the same manner as other department chairs.
Dr. Williams explained that she is not the type sit idly by when facing what she believed to be unfair treatment, so she did a little research and discovered that chairs of other departments had won by two- and three-vote margins in the past. These chairs were seated without incident. She says she brought this to the attention of the dean who then reversed his decision and seated her.
According to Dr. Williams, her bringing to light the unprecedented nature of the dean's refusal to seat her set off a cavalcade of actions that created a hostile work environment and has resulted in Dr. Williams filing a claim of discrimination against the University. As of the date of our interview, Dr. Williams informed me that Dean Spagna had indicated that he intended to remove her as department head. She felt that his announcement of a new chair was eminent. Insisting that she had done nothing to warrant the removal, Williams vowed to fight this injustice because she is convinced that her gender and race – not her performance – are at the heart of this issue.
After listening Dr. Williams' story, and hearing countless similar stories, I was not surprised to find a great deal of information indicating that California State University has a track record for employing a disproportionately low number of black and Latino professors.
In my search for information, I learned that the racial imbalance at the faculty level of the California State University was so out of kilter with the state's population that in September of 2001 the California State Legislature adopted a piece of legislation, ACR 73, that "urged" the university to conduct a study of its hiring practices in order to effectuate improvements and to develop and implement a plan of correction.
Racial Discrimination at Cal State
I also discovered that as of 2010, 70% of the faculty was white while 35% of the student body was white. Today, blacks represent only 4% of the faculty and multiple examples of racial and gender discrimination lawsuits against the university can be found with a single Google search.
For example:
In 2002, Pat Washington, a black woman and former assistant professor in the women's studies department at San Diego State University in California (SDSU), filed a complaint with the Equal Employment Opportunity Commission, alleging that she had been discriminated against on the basis of sex and race. The EEOC found in her favor and recommended that the university award her tenure, promotion to associate professor, and back pay with benefits. Despite the EEOC's recommendation, Pat Washington had to sue Cal State to get the recommended remedy. The case went back and forth through the appeals process with Dr. Washington taking it all the way to the California Supreme Court. In April of 2005 the court chose not to hear her case.
In 2003, a sharply divided federal appeals court refused to reinstate a jury's $637,000 damage award to a former California State University at Hayward professor who claimed he had been denied tenure because of his race and African origin. The professor, Dr. Mohamed Osman Elsayed is from Sudan. He was the first black tenure-track professor at the school's mass communications department.
Cici Mattiuzzi, the Director of Career Services in the College of Engineering and Computer Science at CSU, Sacramento has filed a suit against CSU because she alleges retaliation in the form of exclusion from meetings, being denied office space and other unfair actions after she settled an earlier case against the university for various theories, including gender discrimination. Mattiuzzi's case is current.
In a current case being heard at the California Superior Court, an associate professor, Lauri Ramey, alleges she was discriminated against when she was hired as a tenured associate professor at CSULA, because she was paid less than a male professor hired at the same time. She complained about this perceived wage discrepancy, and now claims that she is the victim of discrimination and retaliation. The EEOC found in her favor, but did not pursue the case. The case is in the discovery phase.
Michael Pounds of Cal State Long Beach alleges discrimination based on his age, race and disability. Pounds, a 61 yr old African-American man with a visible disability alleges several acts of discrimination including his appointment as department chair for one year as opposed to the typical three year term. His case against California State University was recently dismissed.
Mohammad Noori was Dean of the College of Engineering at Cal Poly until June 2010. Professor Noori has filed a suit claiming he was removed as dean because of his race/national origin and religion, and was retaliated against because he complained about discrimination. This case is current.
In an article entitled, "Institutional Racism at California State University San Marcos," then adjunct professor David Cook stated that Black faculty who were attracted to California State University San Marcos because of its unique Mission Statement to "demand fairness and decency of all persons in the community" were ultimately disappointed when they discovered the many ways in which the University fell short of its mission. Ultimately, Cook came to see that the university was in need of serious reform because of what he described as "deeply embedded institutional racism".
In September 2001 the California State Legislation enacted ACR 73 in an effort to improve diversity among tenured professors. In response to ACR 73, the university resolved to implement an 8-year plan to address the issues of ACR 73. More than ten years later, in the spring of 2011, California State University staff and faculty of color consistently report that the climate at the Cal State Northridge campus is racist and sexist. In a "campus climate report" derived from a survey conducted during Spring 2011 it was stated that, "People of color are less likely to believe CSUN addresses discrimination associated with race, ethnicity, gender expression, gender identity. . ."
If being elected to a department chair position is any indication, Dr. Williams has had a long distinguished career with the university. She is one of very few black women to reach this level at a university.
This story ends with many unanswered questions. Leroy Jeeter of the local chapter of the NAACP is also looking for answers in this case as are other community activists.
The LA Progressive will continue to provide updates as more information becomes available.
Sharon Kyle
Publisher, LA Progressive
Posted: Thursday, 11 July 2012