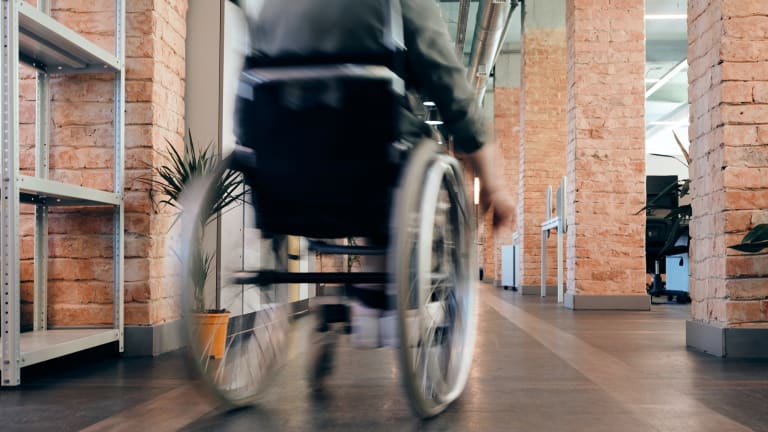 The Kenosha Achievement Center
Kenosha Achievement Center is an organization that has served the city of Kenosha, Wisconsin, for over 50 years
Kenosha Achievement Center is an organization that has served the city of Kenosha, Wisconsin, for over 50 years. It boasts of empowering children, teens, and adults by providing services to help all achieve a meaningful life. Its motto is, "Empowering People of All Abilities."
I had spent more than 30 years in academia as a professor of English and Cultural Theory and a little more than 40 writing for various newsprint publications. When I was asked, however, to serve on the board of Women and Children's Horizon, with more than 60% of its clients then Black women and children, I said yes. In the late 1960s and early 1970s, I was a member of Operation Breadbasket's Youth Division. I wanted to serve breakfast or to read to the children in the community as a member of the Black Panthers, if not for parents who didn't like the idea of a Baptist organization, yet wouldn't permit a daughter who was a member of the Panthers.
Twenty-two years ago, without altering my Marxist stands, I joined with a group of Black women from the community to assist them in the organization of a NAACP branch. I hadn't heard of KAC then.
The day I interviewed to volunteer there, I wasn't surprised to observe one Black American on the staff and absence of Blacks at the administrative level. Unfortunately, a Jim-Crow-like atmosphere in Kenosha is the normal: Too many residents accept this situation as the natural order of human life, without any correction foreseeable in the future.
For several months in 2019, I agreed to worked as a senior volunteer at KAC.
I knew very little about the people who came to call KAC a home away from home or those who lived in group homes. I occasionally took note of someone on the autism spectrum or someone with Down Syndrome. But like most Americans, unless I had a student on the autism spectrum, I looked and then tried not to stare. Now you see and now you don't. A kind of dance of the eyes that builds walls. At KAC, however, I saw the people the minute I entered the massive building site. I looked right into their faces and smiled back at the smiles, recognizing, in most, an attempt to genuinely connect with another human being.
And this despite entering a space where the administration failed to correct the profound exclusion of people of color on is staff. Decades ago, hadn't Dylan said that the times they are a changing?
I worked with the Day Service Program. Clients able to work in the garden, complete with Painted Lady butterflies enjoying the lush foliage, became skilled in planting and landscaping. Others worked with tools, becoming a part of KAC's partnership with local businesses. Others, still, worked in the cafeteria, providing lunch not just for members of the Day Service Program, but also for the Meals on Wheels program.
I worked in the arts and crafts room, passing out adult coloring books, crayons, paints, construction paper, glue… Very different from the university classroom, but enjoyable, nonetheless. I was supposed to work only two hours every other day, but I ended up arriving at KAC almost every day and staying from the start of the day to the end of the day. It was all good, except for the fatigue. Then the numbers. My cancer's response to the hours at the Center, forced me to leave KAC by the end of the year.
Fast forward to this year, 2022. I live in one of the smaller senior complexes in the city. I never encountered anyone at KAC quite like the neighbor who recently moved into the apartment below me, and I believe I would never have volunteered at KAC.
On February 20, 2022E, a second bout with a low platelet count, Idiopathic Thrombocytopenic Purpura, ITPI, landed me in the hospital, receiving a blood transfusion and steroids. A few days later, I returned home to the woofer. All night, every night.
Since then, I've been asked by law enforcement how I knew he was a client of KAC, and I respond that a long-time resident of this independent senior living facility volunteered that information. It becomes common knowledge among some residents in the building who are familiar with each other, in most cases, since childhood. Most tenants, too, either have familial or former work connections with other—and that includes, other residents of this small town who are clients of KAC.
But I know that when I see the tenant: I don't turn my back! I know that a night of hearing him tapping on his ceiling, outlining my figure from feet to head, tick, tick, reaching with a stick or a broom, once, then twice, then three times—I know. I know when I clean in the evening with Lysol and, ten minutes later, I can barely smell it for an apartment that has been fumigated to smell like a men's locker room. I know when a boombox, placed under my bed the moment I lay down, becomes a woofer. Night after night.
This tenant has rights and should be given "leeway," says the Kenosha Police Department.
As for management, I've never been asked about my health. The local manager, however, will pray for me. Always, praying for me whenever I complain. I'm never asked about the fear I feel as night approaches. Between the hours of 12:00 am and 4:00 am, when most residents have long gone to bed, the tenant below turns on and up the volume on his woofer, so I hear the painful hits of each beat from head to toe.
We know there are restrictions on asking about the health and well being of tenants, particularly those who complain about disturbances from other tenants. How can the local manager ask about my health or fear of another Transient Ischemic Attack (TIA) when we know that such a question would violate corporate decorum, the corporate model would forbid such a connection with another? How would local management even begin to express empathy? It's not a job requirement! To do something to resolve a problem that doesn't result in more profits for management—well, no!
An elderly woman below him told the police what happens at night—the heavy stomping and loud slamming of the door throughout the night when he leaves to have a cigarette. It's a woofer, she told the police. A few days before, she had just returned to her apartment after spending seven days in the hospital. Yet, she was dismissed when we both were informed that the tenant has the right to walk in his apartment at night!
And management, again: We can't investigate if we don't know the cause of the problem.
So I'm being set up as the easiest solution to a problem. A historical solution: remove the Black woman! Point out a violation: A Black complaining when she discovers she has no rights to be honored by whites in a town that honors white citizens.
Remove the Black woman and the white elderly woman, already too scared to speak with management, will decide it's in her best interest to endure the disturbance at night. Or move!
As for the tenant in need of supervision—he'll remain.
And so, the dissever to all will continue.