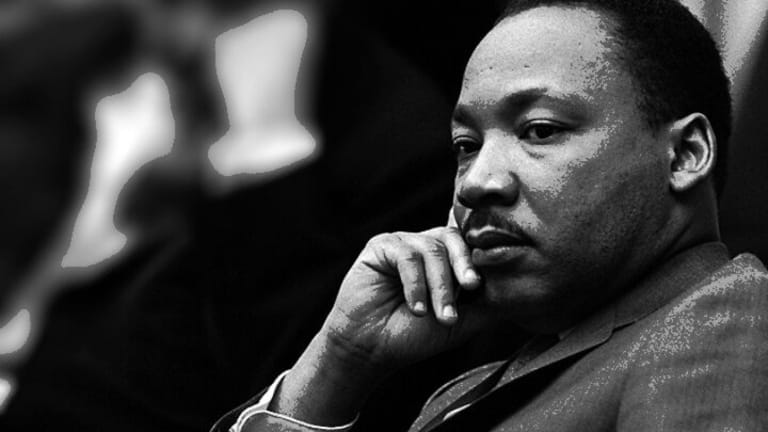 What Can White People Do
Then King asks this same audience to identify the ways in which Black racism against white people adversely impacts the lives of white people as a group.  He gets silence.
What can white people do to solve seemingly intractable issues of racial injustice? This question has been posed to me, a Black woman, more times than I can count.
Over the years, I've come to see that unresolved racial issues are framed as if they belong to the realm of people of color, especially Black people. This explains why white people ask people of color to provide them with solutions.
I've also come to see that until white people begin to see the role they play in creating and maintaining unresolved racial issues, it is unlikely the United States will heal. Racism is a national problem that affects the entire nation. It therefore warrants the attention of the entire nation -- not just people of color.
Author and anti-racist lecturer Robin DiAngelo travels the country speaking and teaching on this issue. In this nine minute interview, DiAngelo sheds light on racism and white fragility.
The list of resources included at the bottom of this post was emailed to the publisher of the LA Progressive by Kevin Brown, Director of Development and Alumni Relations for Los Angeles City College Foundation during the civil unrest that erupted after the May 25, 2020 police lynching of George Floyd in Minneapolis, MN.
Podcasts to subscribe to:
Films and TV series to watch:
13th (Ava DuVernay) — Netflix
American Son (Kenny Leon) — Netflix
Black Power Mixtape: 1967-1975 — Available to rent
Blindspotting (Carlos López Estrada) — Hulu with Cinemax or available to rent
Clemency (Chinonye Chukwu) — Available to rent
Dear White People (Justin Simien) — Netflix
Fruitvale Station (Ryan Coogler) — Available to rent
I Am Not Your Negro (James Baldwin doc) — Available to rent or on Kanopy
If Beale Street Could Talk (Barry Jenkins) — Hulu
Just Mercy (Destin Daniel Cretton) — Available to rent

King In The Wilderness — HBO
See You Yesterday (Stefon Bristol) — Netflix
Selma (Ava DuVernay) — Available to rent
The Black Panthers: Vanguard of the Revolution — Available to rent
The Hate U Give (George Tillman Jr.) — Hulu with Cinemax
When They See Us (Ava DuVernay) — Netflix
1971 (Johanna Hamilton) - YouTube - Available to rent
Organizations to follow:
Antiracism Center: Twitter
White People for Black Lives: Website
Websites and More anti-racism resources to check out:
Document compiled by Sarah Sophie Flicker, Alyssa Klein, Sharon Kyle in 2020.
Resources for white parents to raise anti-racist children:
Books: Coretta Scott King Book Award Winners: books for children and young adults 31 Children's books to support conversations on race, racism and resistance
Podcasts: Parenting Forward podcast episode 'Five Pandemic Parenting Lessons with Cindy Wang Brandt' Fare of the Free Child podcast Integrated Schools podcast episode "Raising White Kids with Jennifer Harvey"  
Articles: PBS's Teaching Your Child About Black History Month Your Kids Aren't Too Young to Talk About Race: Resource Roundup from Pretty Good Talking to Children About Racial Bias