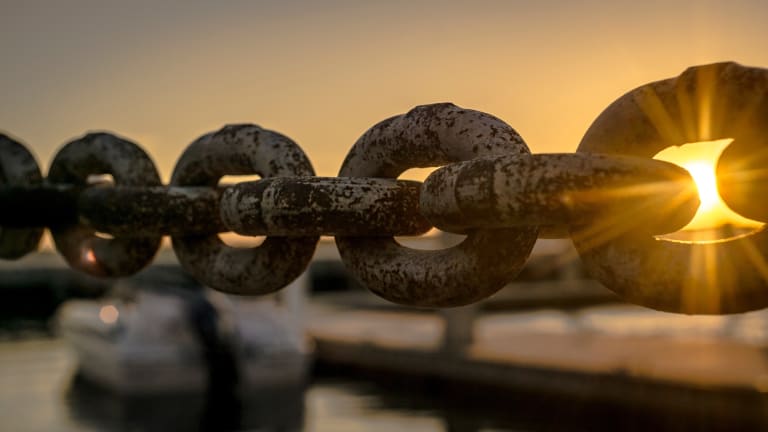 Will Reparations Be a Reality in the Near Future?
Sharon Kyle: So pervasive is this travesty of justice that it is hard to imagine that a single African American has escaped its impact.
 2020, California established a Reparations Task Force to study and develop reparations proposals for African Americans.
The nine-member Task Force is scheduled to release its findings in June 2022. Over several months, the task force held a series of meetings. It has posted a comprehensive set of meetings material for the public's consumption.
I highly recommend that you take a moment to download and read the materials. The full set of materials is also linked at the bottom of this post. Here is a snapshot from those materials:
Why Reparations in California?
After all, California promised to be a free territory not once, but twice. First, in 1829 as a part of Mexico. Then again in 1850 when California entered the Union and declared in its Constitution that "neither slavery, nor involuntary servitude, unless for the punishment of crimes, shall ever be tolerated in this State." So why is California considering reparations for Black Americans and descendants of enslaved people?
Consider Basil Campbell. Campbell was born enslaved in Missouri, where he married a woman named Mary Stephens and had two sons. In 1854, four years after California joined the Union as a free state, a man named J.D. Stephens bought Campbell for $1,200 and forcibly moved him 1,500 miles away to a farm in Yolo County, California. Campbell never saw his wife or two sons again. J.D. Stephens enslaved Basil Campbell in California, ignoring California's status as a free state, for another seven years, until Stephens decided that Campbell had sufficiently paid off his purchase price.
Over the rest of his life, Campbell married again, adopted his wife's children, and amassed a small fortune in land and livestock. After his death in 1906, his two sons from his first marriage in Missouri filed a petition for a portion of Campbell's estate. A California appellate judge concluded that a marriage between enslaved people "is not a marriage relation, and it is mockery to speak of it as such." The California Supreme Court later upheld this decision and agreed that the family that Campbell created while enslaved had no legal standing. The land once owned by Campbell is now a nature preserve.
Stories such as Campbell's are left out of textbooks, making the meeting material prepared by the task force inherently valuable as an educational tool, particularly for people who are not Black. For many of us who are Black, myself included, the material can be triggering. We know all too well that Campbell's story is not a one-off.
In the material, the Reparations Task Force includes many stories of families wronged by the United States and wronged by the State of California. It acknowledges that similar stories are repeated throughout the history of California and the nation and then it asks, "What does California owe the Campbells…, and the 2.28 million Black Californians who have experienced different versions of these stories throughout their lives, their parents' lives, their grandparents' lives, and their great-grandparents' lives, some of whom were enslaved? 
The fruits of our labor, our land, our property and in many cases, our lives were unjustly taken without remedy or recourse while others benefitted from these actions. This has been true for most of the history of this nation up to today. So pervasive is this travesty of justice that it is hard to imagine that a single African American has escaped its impact. 
As I read portions of the Reparations Task Force meeting material, I was reminded of the work of Pulitzer Prize winning journalist Elliot Jaspin, whose investigative journalism techniques led him to uncover the hidden history of racial cleansing in the United States.
Jaspin provides us with highly resourced data that establishes that well beyond slavery and into the next century African Americans suffered loss of property, homes, kinship and community often at the hands of state actors—proving that once again, the legacy of slavery is the gift that keeps on giving.
His book, "Buried in the Bitter Waters; the Hidden History of Racial Cleansing in America," chronicles the untold stories of thousands of African Americans—who were forced to abandon their homes and all of their worldly possessions, and given the ultimatum "leave or die". Simply put, thousands of Blacks were expelled from over 250 counties across this nation in a widespread practice that began after Reconstruction and continued up to WWII.
As Blacks across this country fled to save their lives, their possessions and real property were either burned to the ground or taken as plunder. Then to add a veneer of officialdom to their ill gotten gains and to be able to pass them down to their heirs, the thieves often gained title.
In one interview, Jaspin (who is white) explains that he could hardly believe that this widely practiced state supported grand theft isn't taught in schools. But he quickly learned that opposition to disclosing these truths sits in high places, even today. And, in an attempt to continue to white wash history, his own employer at the time, Cox Newspapers, challenged him. The Atlanta Journal Constitution, a Cox Newspaper, refused to publish Jaspin's series which is the basis of the book, claiming he had it all wrong. Jaspin says the paper was unwilling to face the truth of the past, arguing that their refusal to publish this information is a disservice to their readers.
Although Elliott Jaspin's research doesn't touch on reparations, his readers could reasonably connect the dots and make the claim that the most efficient and effective remedy would likely be reparations. 
Discussions around reparations are most often associated with monetary compensation—and yes, reparations can include financial compensation, but there is no rule that precludes the inclusion of other forms of reparatory remedy. California Assembly Bill 3121 established the California Reparations Task Force to:
to study and develop reparation proposals for African Americans;
to recommend appropriate ways to educate the California public of the task force's findings; and
to recommend appropriate remedies in consideration of the Task Force's findings.
Given that history is written by the victors, the sheer lack of information covering the important, dare I say essential, work Black and indigenous people contributed to the making of this country is not surprising but must be corrected. Recent opposition to Critical Race Theory, Ethnic Studies, and the banning of books remotely addressing any race other than the white one signals this nation's extreme racial illiteracy. Californians often claim that they set trends for the rest of the nation. If that is true, California Assembly Bill 3121 is a step in the right direction.
Jim Lafferty, host of The Lawyers Guild Show, a weekly public affairs program on KPFK, recently invited me to join him and co-cost Maria Hall to discuss reparations. Our brief discussion covered various aspects of the issue including the struggle to determine who would actually qualify. At issue was the California Reparations Task Force's alleged difficulty in determining eligibility—specifically whether all African-Americans should be eligible or just those who are the descendants of persons enslaved in the United States. The language of the bill states that the Task Force should give "Special Consideration to African Americans who are descendants of Persons Enslaved in the United States" which represents most but not all African-Americans.
Beginning in the early 1900s, several groups of Blacks immigrated to the United States voluntarily: Blacks from the Caribbean (who were also the descendants of slaves) as well as groups who immigrated from Africa whose ancestors were not enslaved but were colonized. I happen to be the product of a set of mixed marriages -- both my maternal and paternal grandparents. I was born in New York. My maternal grandparents were from the Caribbean island of Antigua and the U.S. state of North Carolina. My paternal grandparents were from the Caribbean island of St. Croix and the U.S. state of Virginia. The merger of the great migration from the South and mass immigration from the West Indies produced generations of African Americans, particularly on the east coast.
American Descendants of Slavery (#ADOS), a movement that demands reparations for the system of slavery in the United States, contends that affirmative action policies originally designed to help ADOS have often benefitted other groups. This is but one issue that makes an already complex problem more difficult to tackle—but it is not impossible. A glance back through history is replete with racial cleansing, family separations, massacres, and the like. Jews, Japanese Americans and several indigenous groups have received some form of reparatory relief from the United States and other countries for these wrong doings. The point being that it has been accomplished in the past. In my interview on the Lawyer's Guild Show, I gave a brief list of the times the remedy of reparations has been employed, but this was just a snapshot.
UMass Amherst has created an extensive historical timeline of reparations payments made from 1783 through 2022 by the U. S. Government, States, Cities, Religious Institutions, Universities, Corporations, and Communities in the United States. I strongly encourage all LA Progressive readers to download the Reparations Task Force meeting materials and to also take a look at the comprehensive list at UMass. For your convenience, I have embedded Part I of the three-part meeting materials package in this article.
The Reparations Task Force will release its initial report in June -- just around the corner. We'll continue to keep you informed on the status of the monumental work the California Reparations Task Force has taken on.
Reparations Task Force Meeting Material pt 1Download