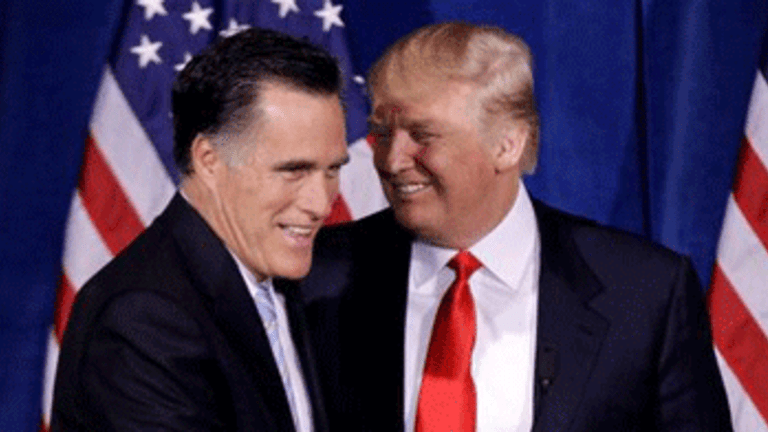 10 Most Read: May 26 to June 2, 2012
Berry Craig's "Birtherism Bites Back: Samuel D. Burchard and Donald Trump" led the pack this time, followed by Dick & Sharon's look at the 20=year anniversary of the LA Riots.
LA Progressive's TOP 10 -- 26 MAY to 2 JUNE
1. Birtherism Bites Back: Samuel D. Burchard and Donald Trump. Berry Craig: Birtherism is cool with a lot of tea party tilting Republican white folks who still aren't that cool with Romney. Hence, he hasn't flat told Donald Trump to clam up.
2. 20 Years After the LA Riots. Dick Price & Sharon Kyle: What has changed in South LA -- then South Central -- where the flames shot to the sky 20 years ago, after an all-white jury exonerated the gang of police officers who had beaten a black motorist half to death, captured on video for all to see?
3. Testing Teachers: What Is Lost When Teaching as a Lifetime Calling is Undermined. Mark Naison: Current reforms will make our schools places where inquiry and imagination are stifled, and students and teachers are always looking over their shoulder to see if they have violated some rule. If that happens, something very precious in our lives will have been lost.
4. Herds on the Street. Charley James: For the first time in well over 15,000 consecutive nights, I will not have a roof over my head this evening. I don't know where I will sleep, how I will eat tonight.
5. Mexican Spring: Occupy Moves South. Unai Montes-Irueste: Mexico's youth, the leaders of the "Mexican Spring," are not copycats, they are building on a foundation that activists laid over one year before the "Arab Spring."
6. What the Indianapolis 500 Says About America. Tom Hall: The Tea Party Republican candidate is now beloved because he lies, rather than despite his lies. The concept that a political leader can lie with impunity has become a badge of success.
7. The Hunting Knife Dad Sent Me. Dick Price: If I did it right, the patients -- some of whom clearly had not made it all the way back from Vietnam, some still wearing old jungle boots or ragged fatigue jackets 20 years down the road -- could see that I knew at least some of what they knew about Vietnam. And about drinking, too.
8. Out of the Mouths of Babes: Twelve-Year-Old Money Reformer Tops a Million Views. Ellen Brown: Victoria Grant said that banks create money "out of thin air" and lend it to people and governments at interest. If governments borrowed from their own banks, they could keep the interest and save a lot of money for the taxpayers.
9. Imagining the Post-Occupy Social Movement. Shamus Cooke: Occupy could demand that the federal government create millions of jobs, as was done in the 1930s, and pay for the program by taxing Wall Street as many in the Labor Movement have advocated.
10. Millionaires Tax and Gov. Jerry Brown's Terrorizing Tactic. Ann Robertson and Bill Leumer: Jerry Brown to resort to his terror tactic, intended to strike fear in the hearts of the public. He has told the people of California that if they do not support this new compromise tax proposal, then automatic trigger cuts will go into effect that will brutally slash the budget of public education on all levels.