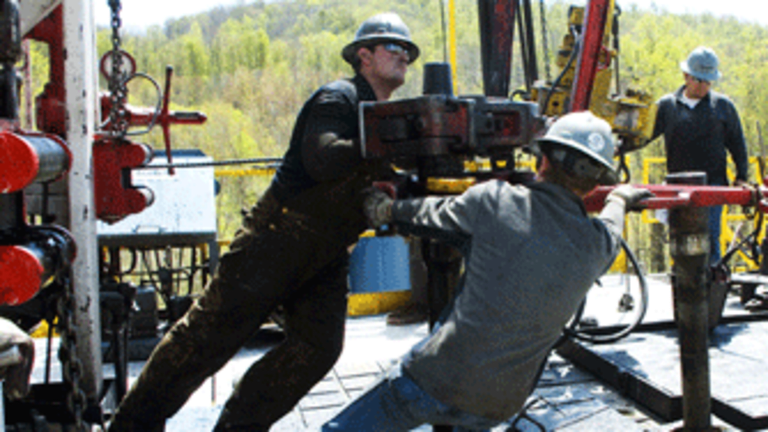 10 Most Read Articles: Fracking Series
Walter Brasch's three-part series that takes an in-depth look at the process of fracking to extract natural gas from deep below the surface leads this week's parade. Fracking, a little known or understood process for extracting gas, is controversial and dangerous.
Leading this week's top 10 list of most read articles during the week of March 17-24 was Walter Brasch's three-part series that takes an in-depth look at the process of fracking to extract natural gas from deep below the surface. Walter's leading piece this week looks at the way physicians have been gagged about health damages fracking causes surrounding communities, which his second piece shows are much more serious than publicly acknowledged. His third piece examines the endemic political corruption that has gone on in Pennsylvania -- and other states -- around the extraction and profiting from natural resources.
Since both Walther and Joseph Palermo landed two pieces in our top 10 list, we included two bonus articles that you might have missed.
Enjoy!
-- Dick & Sharon
LA Progressive: 10 Most Read Articles
March 17-24, 2012
1. Fracking: Pennsylvania Gags Physicians.Walter Brasch: A new Pennsylvania law endangers public health by forbidding health care professionals from sharing information they learn about certain chemicals and procedures used in high volume horizontal hydraulic fracturing.
2. Is Trayvon Martin This Generation's Emmett Till? David Love: Trayvon Martin's killing continues to expose the problems black men face, the low priority they are assigned as black victims, and the unfair treatment they face at the hands of the police and in the justice system.
3. California State University: The Coming For-Profit Train Wreck. Joseph Palermo: Why should CSU administrators be paid more than the Governor of California, the Chief Justice of the Supreme Court, and even the President of the United States? Why isn't the Chancellor termed out like California legislators and most other public officials?
4. An Open Letter to the GOP: Transvaginally Speaking. Carl Matthes: I would suggest Mr. Trudeau take us even further down the path of lunacy by composing strips showing similar compulsory exams for men! After all, men are half of the pregnancy equation.
5. What Is Happening with Republicans?Bill Fletcher: The "circle of clowns" of Republican candidates seems increasingly intent on proving that they are the voices of ignorance, fear and irrationalism. I cannot get over it.
6. Goldman Sachs: An Old-School Mafia Family?Joseph Palermo: The amazing thing about Mr. Smith's decision to break the code of omertà at Goldman was the fact that an employee existed there at all who was still capable of making a moral or ethical judgment and could even express something resembling remorse.
7. Kony 2012: Whiteness, Social Media and Africa.Matt Kavanaugh: Kony 2012 is an endorsement of the moral superiority of white values of reason, order, and now social media against the supposed chaos and violence of Africa.
8. Fracking: Health, Environmental Impact Greater Than Claimed. Walter Brasch: Research "strongly implicates exposure to gas drilling operations in serious health effects on humans, companion animals, livestock, horses, and wildlife."
9. California Tax Measure Compromise a Victory for Progressives. Paul Hogarth: When it comes to crafting state budget policy, Sacramento's leadership never bothers to consult the grass-roots – cutting deals with big business and a small handful of unions, and then expecting the rest of us to take our marching orders.
10. Purpose Driven Lies and Gender Equality. Tina Dupuy: Both Arizona and Kansas are considering bills giving your doctor the legal authority to withhold potentially crucial information about your health and, in this case, your child's.
11. What Republicans Argue When They Have Nothing Left to Say. Robert Reich: It doesn't even matter that the new Republican tax cut plan would probably raise taxes on many lower-income Americans, All that matters is the headlines.
12. "Sluts" Tell Rush to Pound Sand. Julie Driscoll: I'll be damned if I'll get my boss' permission to be a slut on my own time. If I start having sex on my office desk, then maybe it's his business – until then, stay out of my bedroom.