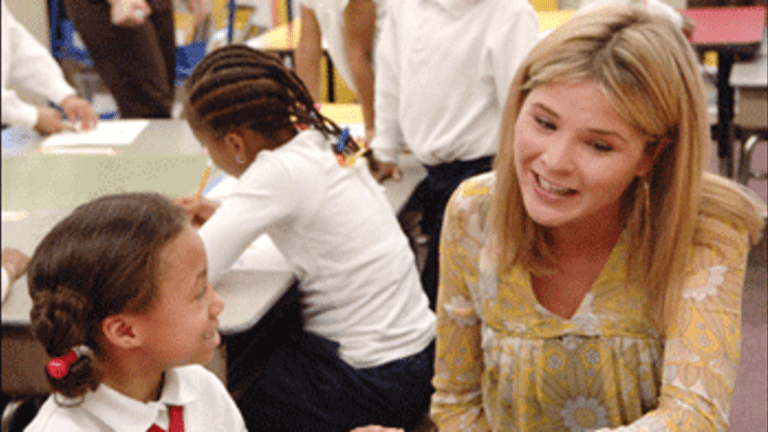 Friday Feedback: Teach For America Not Welcome in My Classroom
This week, an article from last July by Mark Naison attracted just a ton of attention. The article is "Why Teach For America Is Not Welcome in My Classroom."
Each Friday, LA Progressive presents a comment we editors find to be most profound, insightful, or just plain irritating.
This week, an article from last July by Mark Naison attracted just a ton of attention. The article is "Why Teach For America Is Not Welcome in My Classroom." We'll include just a couple of comments here, but there are lots more with the article.
Pamela Nagler:
One of the myths of our current society is that Ivy leaguers represent the best and brightest.. It is simply not true. The ivy League colleges do an amazing job at educating those who they educate – and they continue to cast a wide net in order to recruit diversity – but intelligence and brightness runs in all directions, and it is not limited to not those who fit into the Ivy League paradigm.
Of course, public education's mission is to prepare those have the ambition, the drive, the intelligence, the means to attend an Ivy League School, but its mission goes way beyond that – it is to educate the many, rather than the few, and this is a fact that so-called experts seem to neglect in their pursuit of the 'Harvard' model of education. As a teacher in a public school in a disadvantaged neighborhood,
I had to give up many of my cultivated, private college, insular views in order to see and foster the intelligence in so many of my students who do not fit the typical academic (Ivy League) model. Which just leads me to think, a Fordham graduate might be just as able (or sometimes more so) than a Yale graduate to communicate a more egalitarian view of the world to students, to understand the obstacles that poor kids face, to relate to their experiences.
Good teaching is about motivating, tapping into kids' prior knowledge – and the ability to do so is not restricted to only those who have been privy to what an Ivy League education can offer.
I do not think the author is hurting a good cause, I see the article as an advocacy for setting up programs that put the needs of impoverished kids up stage front and center – rather than the needs of Ivy Leaguers.
JJ:
I'm an ivy-league senior who will be joining the TFA corps this year. I care very much about social justice and educational inequality but never considered teaching because there is very little prestige attached to the profession.
However, I know that TFA's tactic of framing teaching and service as a "resume-padder" appeals very much to my peers. People who were accepted to the corps with me all want to go into business, law, or medicine afterwards and I guess we are who Dr. Naison is railing against.
I agree with with many of his points, but I'm personally glad that people are even talking about high-stakes testing, privatization, and other reforms (that I personally think are crazy). If we maintain the status quo, then schools will probably just continue getting worse and the elite will just care less and less about them.
It's a sad fact that many things can only get done in this country when the rich and powerful want it done. I think TFA's approach is very pragmatic, keeping that in mind.