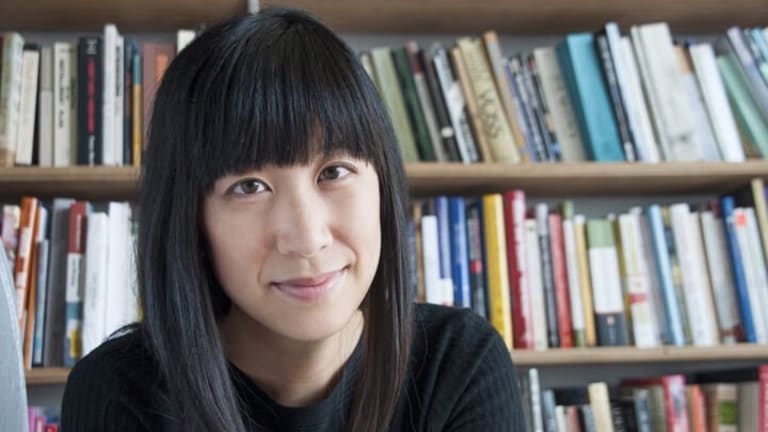 A Conversation with Deborah Jian Lee, Author of Rescuing Jesus
Deborah Jian Lee: When it comes to race, one can trace white supremacy in the church throughout history, from biblical justifications for slavery and Jim Crow to the absence from or hostility to the Civil Rights movement.
How have white male evangelicals been able to dominate evangelical Christianity so effectively?
Deborah Jian Lee: Part of this is a symptom of broader American culture, but what stunned me during my research was how powerful evangelical leaders have engineered evangelicalism to embody a worldview where straight white men not only led the faith, but also defined and owned the faith.
Conservatives codified dated gender roles with a concept called "complementarianism," which asserts that men and women have different but complementary roles in the home, church, and society, with men leading and women following. Assuring the public that men and women were "equal but different," they buttressed their ideology with religious authority, using theology to argue that God restricted women's roles to motherhood and homemaking. In 1970 Billy Graham put it this way: "Wife, mother, homemaker—this is the appointed destiny of real womanhood." This theological line grew more rigid over the course of the 1970s. On the heels of the civil rights movement, evangelicals toned down calls for racial separation and campaigned more loudly against the threat to gender order. They coalesced around the launch of the Religious Right, fueling a "family values" campaign that came to define and give power to the evangelical movement.
Why are evangelical churches so segregated by race?
When it comes to race, one can trace white supremacy in the church throughout history, from biblical justifications for slavery and Jim Crow to the absence from or hostility to the Civil Rights movement.
Deborah Jian Lee: When it comes to race, one can trace white supremacy in the church throughout history, from biblical justifications for slavery and Jim Crow to the absence from or hostility to the Civil Rights movement. Even in recent decades evangelical seminaries and powerful church-planting networks have actively encouraged pastors to perpetuate segregation. Missionary specialist Donald McGavran's 1955 book The Bridges of God introduced evangelicals to church-growth strategy called the "homogenous unit principle." Borrowing from the sociological term homophily, which says birds of a feather flock together, this principle explicitly encourages church leaders to form racially and economically uniform communities to get membership to snowball. They used high rates of conversion to justify this behavior. The homogenous unit principle acted as a catalyst for today's "church growth movement" and was the pivotal evangelical expansion strategy that gave us today's mega-churches. The result? Wealthy white congregations that thrive while keeping their resources segregated from the rest of society.
What is the history of opposition to the LGBTQ community among evangelicals?
Deborah Jian Lee: Evangelical opposition to the LGBT community launched in the 1990s after the fight against divorce fell off in 1970s (congregants were divorcing as much as everyone else) and after the election of Bill Clinton subdued anti-abortion energy from the 1980s. Searching for a new enemy, evangelicals found the queer community. Very quickly, the widespread condemnation of gay people became integral to the fabric of conservative Christian faith and its institutions. Theologians deployed biblical rationalization, pastors stoked fear in their congregants and soon evangelicals across the country understood that "the homosexual agenda" was not only "an abomination" but also a powerful, evil force set on destroying the nuclear family. The family values campaign found its second wind. Conservative activists like James Dobson channeled this energy for political action and galvanized evangelicals to flock to the polls to oppose gay marriage and protective laws for sexual minorities.
You argue that Christian colleges have always been an important tool in evangelical culture to perpetuate white, male dominance. How?
All of the aforementioned concepts – complementarianism, the homogenous unit principle and the homosexual agenda – have been taught to and instilled in the next generation of evangelical leaders at Christian colleges. And while Christian colleges can teach whatever they like, those that receive federal funding still must abide by federal nondiscrimination policies.
In fact, the entire launch of the religious right and the culture wars sprung out of efforts by Christian private schools defending their right to discriminate or ban certain behavior – like interracial dating – because of their biblical beliefs. In the 1970s, Christian schools accused the government of violating their religious freedom in a series of landmark court cases. In the most famous, Bob Jones University v. United States, the IRS revoked the tax-exempt status of the fundamentalist school because of its racially discriminatory policies. (Originally the school did not admit black students, but then it did but prohibited interracial dating, a ban that wasn't lifted until 2000.)
This fight sent shock waves across the white evangelical community and served as a critical galvanizing force for the Religious Right. According to historians and Religious Right leaders themselves, this was the spark that launched the culture wars. This may come as a surprise, as the dominant narrative suggests that conservative evangelicals mobilized to fight abortion. But conservative evangelicals have rewritten their history because the real origins of the religious right are just so shameful.
Today, Christian colleges worry about facing similar funding consequences because many of these schools ban, what they call, "homosexual behavior" and require students to not only refrain from same-sex relationships, but also from voicing support for them.
There have pretty much always been progressive evangelicals but they have not been much of a force in the country. Why is the progressive movement different today?
Deborah Jian Lee: The progressive evangelical movement surged in the early 1970s when a group of influential leaders including Ron Sider, Jim Wallis and Carl Henry, among others, met in Chicago to devise a strategy for asserting progressive Christian values in the public square. They crafted the Chicago Declaration of Evangelical Social Concern, which condemned the country's militarism, patriarchy, systemic racism, and economic inequality, which national media lauded as potentially groundbreaking. But they lost steam after splintering along racial, gender and ideological lines.
While diversity complicated the progressive evangelical movement of the past, it is fueling the movement today as generational and demographic changes play into its favor. Those leading today's movement are young and diverse—LGBTQ and straight, white, black, Asian, Hispanic and indigenous—and working to wrest political power away from conservatives. Today's young evangelicals are more inclined to think of "pro-life" issues as being about supporting society's disenfranchised and more accepting of equality between men and women. And in the sharpest departure from the religious right, young evangelicals are twice as likely to support gay marriage. The shift on this issue is not only a blow to the religious right, but it has also stripped conservative leaders of their moral authority on this and many other social issues.
In the past, marginalized groups broke away from the mainstream and either left the church or formed their own fringe communities. But today, young people on the margins are staying in the church, rising in leadership and gathering huge followings through savvy social media habits, best-selling books and activism.
Do you think that young progressive evangelicals will be a factor in the 2016 election?
Deborah Jian Lee: They already are. Look at the thoughtful responses to Bernie Sanders at Liberty University. These students represent the furthest right of evangelical youth, and even they did not protest a pro-choice, Jewish, non-religious socialist as their elders might. Many even voiced support for him. Michael Leh, a sophomore studying Christian leadership, told The Roanoke Times that he'd vote for the Jewish, non-religious socialist if it came down to Sanders versus Donald Trump. Despite Trump's apparent popularity among evangelicals in the polls, Leh said his decision comes down to whom he respects. Leh's preference for Sanders over Trump is just one example of today's critical evangelical splintering in which young believers prioritize social justice over party labels and divisive rhetoric.
Deborah Jian Lee will be speaking at the Level Ground Film Festival on Thursday, February 25th from 2PM to 4PM. Tickets are available here.
Evangelicals are the bedrock of the Republican base, yet their youth has rejected the culture wars and called their leaders to seriously address issues that affect society's most vulnerable, including undocumented immigrants, poor Americans, the planet and racial, gender and sexual minorities, among others. This generational fracturing of the evangelical base will force politicians to choose whom they will appeal to.
Deborah Jian Lee