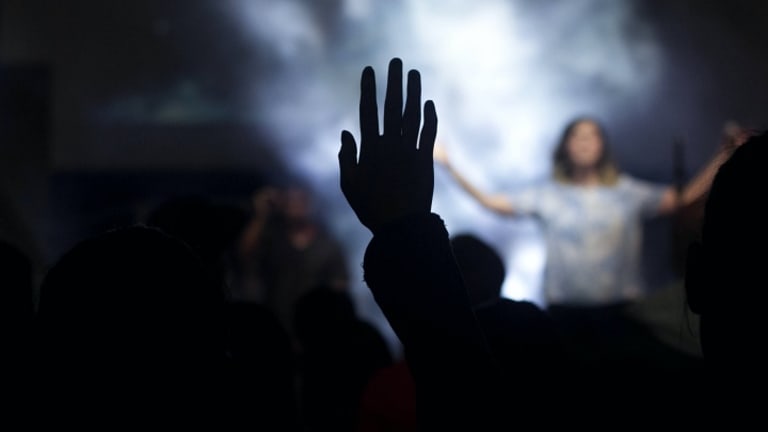 Getting Your Fundamentalist Facts Straight
Factually-Challenged Fundamentalist Christian Pastor of Lighthouse Baptist Church in La Verne, California, Attacks Civil Rights Activist Mikey Weinstein; MRFF Advisory Board Member Brilliantly Responds in Open Letter to Pastor Brian Dunlop
Pastor Brian Dunlop of the fundamentalist Christian Lighthouse Baptist Church in La Verne, California verbally and inaccurately attacked Mikey Weinstein, the founder and president of the Military Religious Freedom Foundation (MRFF). Upon coming across the pastor's sermon on Lighthouse Baptist Church's YouTube channel, MRFF Advisory Board Member Ted Furlow felt compelled to write the below open letter to the factually-challenged Pastor Dunlop. Furlow is a life-long Catholic with a master's degree in theology and decades of experience in parish and diocesan level ministry.
February 19, 2021
Pastor Brian Dunlop
Lighthouse Baptist Church
2600 North White Avenue
La Verne, California 91750
Dear Brian,
I have become a devotee of "YouTube" during the current RONA scourge, and mindlessly scanning along the other night, I just happened to stumble over a recent service you held. It was remarkably interesting. I usually eschew social media for my religious input, worried that the folk on the screen are into performance over pastoring. You were wonderful, you were artistic, and almost poetic in your presentation; hitting all of the social and political buzz speak phrases while citing a shopping list of bible verses. You seemed to quote everything in the bible, from the table of contents to the index.
You were clearly demonstrating your bones as a social media influencer; unfortunately, while thick on theater, it was thin on theology. It was pure gaslighting.
Unfortunately, it was just a 50-plus-minute rant, leaning heavily on the style of the former guy in the White House, alternate facts and outright misrepresentations, selected referencing sold as truth, and bible biting to make your points. You were clearly demonstrating your bones as a social media influencer; unfortunately, while thick on theater, it was thin on theology. It was pure gaslighting.
If you are going to hang on the ragged edge and sell a dystopian view of religion, it helps to get your facts in order – even if they don't support your thesis. About halfway through, you took up your disaffection with the Military Religious Freedom Foundation in general and Mikey Weinstein in particular. You refer to him as an "Advocate General" in the military, when the correct terminology is "Judge Advocate General." Now I admit it's a minor point, but when you are taking someone to the woodshed, it helps to know who you are spanking. 
Your lack of research further emerged in your stories. Christian prayer is not banned at the Houston National Cemetery; prayer from any faith tradition is allowed if the family wishes. The Major with his bible on his desk was always opened to a particular page with particular verses highlighted. Anyone who came to see him, a superior officer, was faced with the good book. That was considered evangelizing under the color of authority and outside of legal bounds allowed by our constitution. Rear Admiral Lee's appearance at a day of prayer in full uniform violated established military regulations about wearing the uniform at an event promoting a private organization.
If you are going to tell a story, at least get it correct.
You refer to Mikey as extreme, and I will grant you that. Mikey and the mission of MRFF is to step into the breach these issues create to ensure that the protection allowed under law is not sidestepped by the extremes of religious exceptionalism and supremacy. I am one of those dangerous Catholics you mentioned, and along with nearly 70,000 other Christians that MRFF has represented, I applaud his extremism.
Best,
Ted Furlow
Advisory Board Member, Military Religious Freedom Foundation